EverLine's Line Striping Services
Parking lot line striping is serious business in Kansas City, MO. Worn parking lines can make it difficult for drivers to park safely. As the property owner, you could be liable if you do not keep your line markings clear and visible. Kansas City's EverLine Coatings provides line striping services to local businesses. Get in touch to experience excellent customer service and quality work.
EverLine Coatings offers three main parking lot line striping services:
If you are setting up a parking lot for the first time, EverLine can provide line striping that clearly designates parking bays, pedestrian walkways, curbs, and loading zones. Our contractors have designed many new parking lots in and around Kansas City. We can help you turn a bare space into a fully functional parking lot for your business.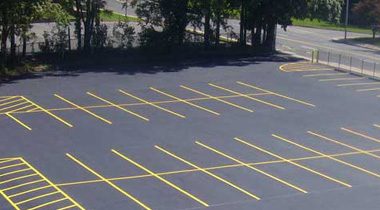 Re-Striping Existing Lots
Are the line markings on your Kansas City parking lot looking worn? EverLine can refresh the lines with bright, clear, fresh paint. As a result, the lot could become much easier for drivers to use, reducing your liability as the owner. We provide a report with before and after photos to show the difference.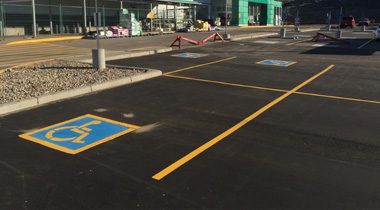 Want to add specialty markings to your parking lot? EverLine can create crosswalks, safety markings, bicycle lanes, and much more. We can even add company logos or symbols to add branding to your commercial parking lot.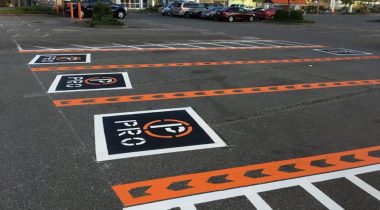 Quality Line Striping Products
We use only industry-leading products for all parking lot line striping jobs in Kansas City.
We carry an exclusive license for the private application of TBL Durables paint in North America. This product has 3-4 times the durability of regular traffic paint, so you can count on it to last. Over three years, you could save up to 20-30% on upkeep, based on reports from our clients. TBL Durables is also environmentally friendly and LEED compliant.
Even our regular municipal-grade traffic paints are high in quality. We use only reputable brands, such as Sherwin-Williams.


Before
After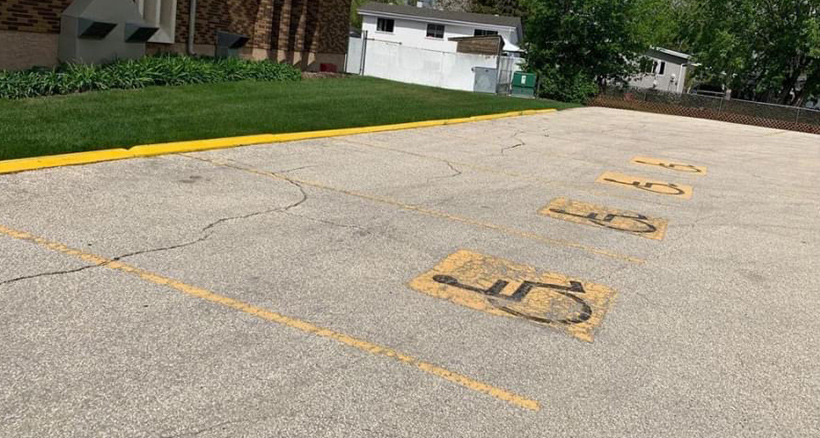 Choose EverLine for Parking Lot Line Striping in Kansas City
The humid summers and snowy winters in Kansas City can pose a challenge for business owners who want to keep their parking lots in good condition. If you want to keep your parking lot looking smart and easy for customers to use, it's important to invest in regular re-striping.
For high-quality parking lot line striping, you can always rely on EverLine Coatings in Kansas City. Get in touch today for a free quote.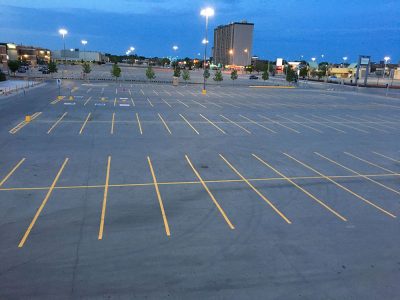 Kansas City EverLine Office
Serving the Greater Kansas City area, including:
Kansas City, MO
Kansas City, KS
Leavenworth
Overland Park
Lee's Summit
Liberty
Lansing
Olathe
Shawnee
Parkville
Pleasant Valley
Blue Springs