EverLine's Sealcoating Services
When water seeps into asphalt cracks and freezes, it can break apart the pavement surface, leading to potholes. This process can make parking lots in the Twin Cities pitted, unattractive, and even dangerous.
To combat pavement deterioration, EverLine Coatings and Services offers asphalt sealcoating in the Twin Cities. Our sealcoating process coats the top layer of the asphalt to protect it from the effects of moisture, salt, and other factors that may cause it to deteriorate.
Quality Asphalt Sealcoating in the Minneapolis and St. Paul Area
The goal of asphalt sealcoating is to add a protective layer on top of an existing pavement. By protecting the asphalt from cracking and eroding, this layer can significantly increase the lifespan of the pavement. It offers defense against salts, moisture, and chemicals, while maintaining the pavement's smooth appearance.
EverLine Coatings repairs any pavement cracks that are already present before we begin the sealcoating process. We then apply two layers of undiluted sealant to create a strong, smooth, protected surface. The pavement will last much longer after sealcoating because it is shielded from deterioration.
At EverLine Coatings, our goal is to make the sealcoating procedure as simple and stress-free as possible for every property manager we work with. To avoid any headaches for you, we make sure every project we take on is well coordinated. Our experienced team has developed project specifications and has in-depth technical understanding of traffic paints and coatings. By utilizing our Preventative Pavement Maintenance Program, you can extend the lifespan of your pavement and save money on CAM costs. 
Our Asphalt Maintenance Work
Before
After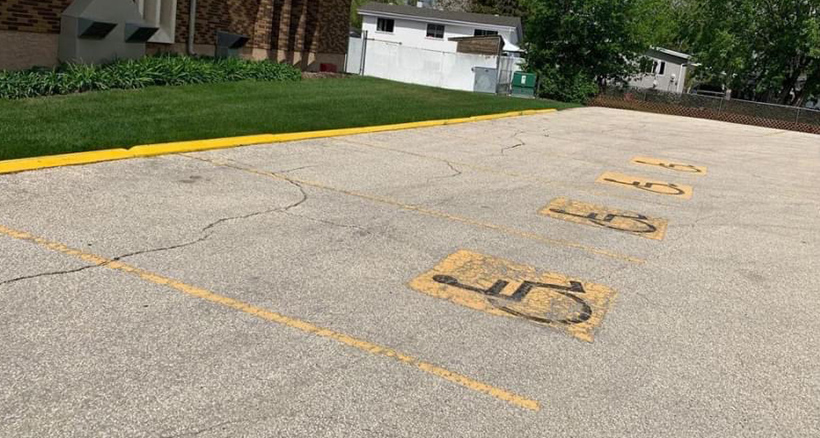 EverLine Coatings Provides Asphalt Sealcoating in the Twin Cities
The Minneapolis-St. Paul area offers both natural beauty and urban excitement. Visitors can stroll through miles of trails, waterways, and parks, or visit the nation's largest mall, Mall of America, for some great deals. By keeping your parking lot in good shape with EverLine's asphalt sealcoating service, you can meet the needs of locals and visitors alike. Contact us right away for a free estimate!
Minneapolis & St. Paul EverLine Office
Serving the Greater Twin Cities area, including:
Minneapolis
Brooklyn Park
Plymouth
Woodbury
Maple Grove
Lakeville
Eagan
Burnsville
Eden Prairie
Coon Rapids
Apple Valley
Minnetonka
Edina
St. Louis Park
Shakopee
Maplewood
Cottage Grove