Twin Cities Power Washing
As a property or facility manager in the vibrant Twin Cities of Minneapolis and St Paul, MN you know the importance of maintaining a clean and appealing appearance for your buildings and parking lots. When dirt, salt, or weather residue starts to dull the shine of your surfaces, power washing becomes an essential solution. At EverLine Coatings, we offer top-notch power washing services that bring back the luster to wood, brick, metal, concrete, and asphalt surfaces. Let your property be as eye-catching as the iconic Spoonbridge and Cherry sculpture in Minneapolis' Minneapolis Sculpture Garden, thanks to our convenient service.
Overview of Power Washing in Minneapolis and St Paul
Power washing offers numerous advantages, and at EverLine Coatings, we take pride in our proven process. With our professional-grade equipment and trained crews, we safely and effectively remove accumulated dirt, grime, and debris from your surfaces, restoring their original shine and cleanliness. Our specialized nozzles and pressure settings ensure surfaces are cleaned thoroughly without causing any damage, leaving your buildings and parking lots looking refreshed and inviting.
Why Choose EverLine for Twin Cities Power Washing?
EverLine Coatings stands out as the preferred choice for power washing in Minneapolis and St Paul due to the following reasons:
Technical Expertise: Our skilled teams possess extensive knowledge of power washing techniques, allowing us to handle a wide range of surfaces safely and efficiently.
Preventative Pavement Maintenance Program: As part of our strong commitment to your property's success, our power washing service is incorporated into our Preventative Pavement Maintenance Program. This program helps extend the lifespan of your pavement and keeps your properties in top condition, ultimately saving you money on repairs and maintenance.
Our Pavement Maintenance Work
Before
After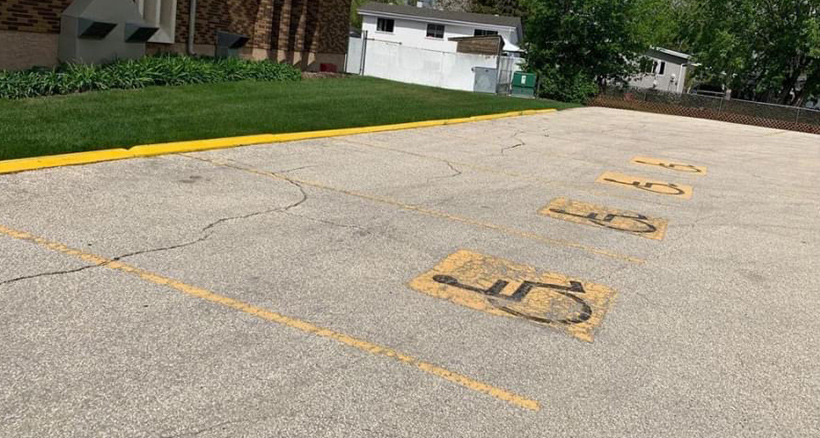 EverLine Coatings' Twin Cities Power Washing Service
From the grandeur of the Minnesota State Capitol in St. Paul to the artistic wonders at the Walker Art Center in Minneapolis, the Twin Cities offer a wealth of experiences. EverLine Coatings takes pride in being a local partner in enhancing the appeal of these remarkable communities. Just as the iconic Minnehaha Falls in Minneapolis flows gracefully, your surfaces will gleam with renewed vitality, making a memorable impact on anyone stepping onto your property. Contact us today for your power washing needs, and let us bring back the shine to your properties, leaving a lasting positive impression on all who visit. 
Minneapolis & St. Paul EverLine Office
Serving the Greater Twin Cities area, including:
Minneapolis
Bloomington
Brooklyn Park
Plymouth
Woodbury
Maple Grove
Blaine
Lakeville
Eagan
Burnsville
Eden Prairie
Coon Rapids
Apple Valley
Minnetonka
Edina
St. Louis Park
Shakopee
Maplewood
Cottage Grove