Durable Parking Lot Line Striping in the Twin Cities
It's crucial for businesses in Minneapolis and St Paul, MN to have parking lots with clear line markings. Drivers might have a difficult time finding a secure spot to park their cars without clearly marked parking spaces. This could result in vehicles that are improperly parked, obstructing two or more spaces and therefore lowering the lot's capacity. Even worse, ambiguous lines may result in collisions, for which the property owner may be held responsible.
You can keep your parking lot clearly marked by using the parking lot line striping service offered by EverLine Coatings. Our team has extensive expertise in the application and specifications of traffic paint.
Parking Lot Line Striping Services
At EverLine Coatings and Services, we offer the following line striping services for parking lots:
Re-striping of an Existing Parking Lot
We can re-stripe your parking lot's lines and other markings if they are becoming less visible and worn down and less clear for drivers to see. We offer a report with before and after images to show how our service has enhanced the legibility of the line markings in your parking lot.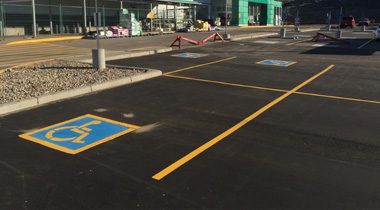 EverLine Coatings' line striping service can clearly delineate parking spaces, curbs, sidewalks, and loading zones in a newly constructed parking lot or a parking lot that has recently been sealcoated.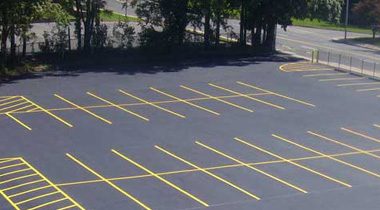 We can tailor your line markings to include crosswalks, warnings, bike lanes, and other safety markings to improve the efficiency of parking in your lot. We can also incorporate your company's logo into the design of your parking lot to make it more distinctive.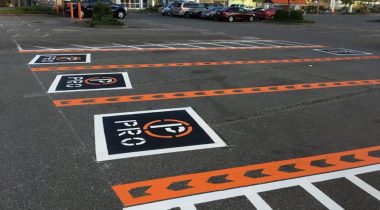 Why Should You Use EverLine Coatings for Parking Lot Line Striping?
Due to our in-depth understanding of traffic paints and their specifications, our team distinguishes itself from other contractors. We use traffic paint produced by TBL Durables, a company that manufactures premium, long-lasting line painting supplies. We hold the only license in North America for private use of this high-quality brand. According to comments from our clients, using TBL Durables' paints could actually save you up to 20–30% on maintenance costs over the course of three years. The Sherwin Williams general traffic paint we use is likewise of exceptionally high quality.


Before
After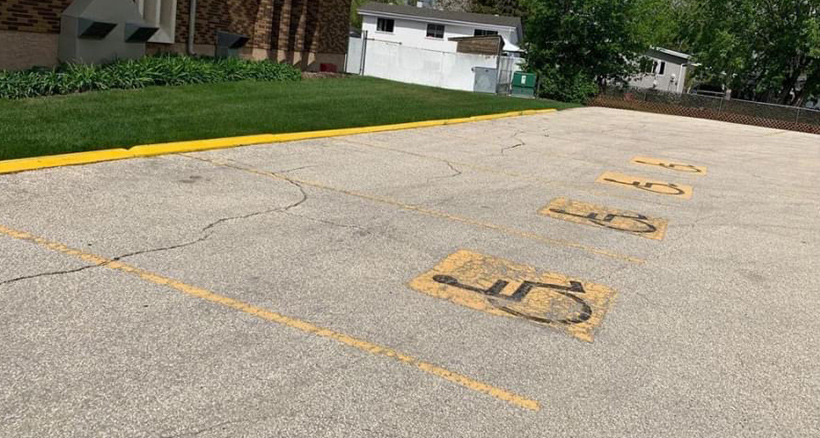 Choose EverLine for Twin Cities Parking Lot Line Striping
The Twin Cities of St. Paul and Minneapolis are known for their beautiful setting by the Chain of Lakes and the Mississippi River. Visitors come here to enjoy the great outdoors, but also to visit the nation's largest mall, Mall of America. Property managers can uphold the city's reputation by keeping their parking lots in good condition. The line striping services offered by EverLine Coatings are of the highest caliber, convenient for property managers, and yield exceptional results. Contact us today for a free quote.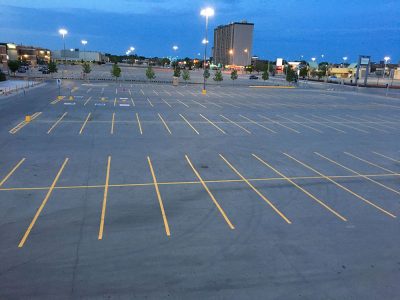 Minneapolis & St. Paul EverLine Office
Serving the Greater Twin Cities area, including:
Minneapolis
Brooklyn Park
Plymouth
Woodbury
Maple Grove
Lakeville
Eagan
Burnsville
Eden Prairie
Coon Rapids
Apple Valley
Minnetonka
Edina
St. Louis Park
Shakopee
Maplewood
Cottage Grove