The Twin Cities area is a great location to run a business. Over 350,000 residents are constantly looking for the best things to eat, do, and buy, while countless visitors are attracted by fantastic lakes and the Mall of America. However, it's important that your business meets the standards of this wonderful city by being both safe and attractive. Worn, slippery flooring can be not only unsafe but can make it look like you don't care about your business. With epoxy floor coatings by EverLine, you can upgrade your business to benefit visitors and employees alike.
EverLine's Floor Coating Services
Customized Epoxy
Floor Designs
Get beautiful floors that feature custom-selected color flakes to really make your branding stand out.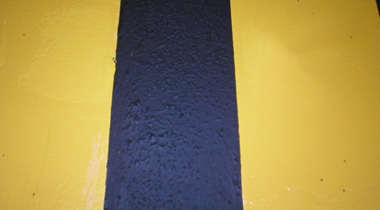 Enhance the Functionality of Your Warehouse Floors with Interior Line Painting
Enjoy clearly designated areas that staff and visitors can easily navigate with bright, appealing interior floor markings protected by epoxy.
Convenient and customizable, EverLine's epoxy floor coatings can be applied over the top of floor markings.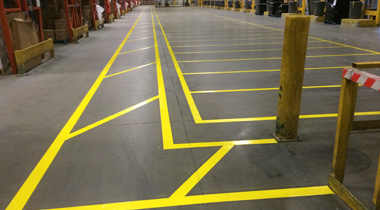 Before
After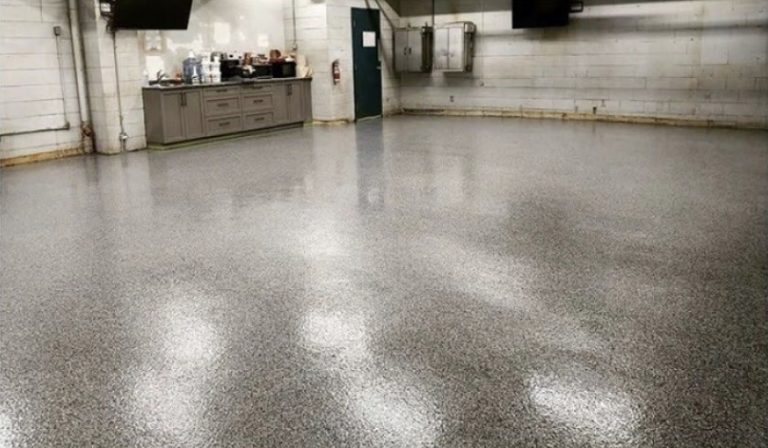 Why Choose Epoxy Flooring For Your Commercial Space?
Epoxy flooring is one of the most versatile choices for commercial flooring, and is the perfect choice for spaces including healthcare facilities, warehouses, processing or manufacturing plants, and retail stores. It lasts a long time, which will reduce maintenance costs and can withstand heavy foot traffic, making it the perfect choice for a busy commercial space. It's also easy to clean and is a great way of protecting a concrete floor from damaging moisture and stains. Finally, epoxy flooring is easy to walk on, preventing dangerous slips and falls.
EverLine can create custom epoxy floor designs with custom-selected color flakes, which can boost your branding and ensure that your facility stands out to customers. We also offer special slip-resistant coatings designed for areas prone to moisture and slippage, such as stairs, entrances, and walkways. Our epoxy floor coatings can all be added over floor markings for extra protection.
Choose EverLine For Attractive, Long-Lasting Epoxy Flooring
By choosing EverLine Coatings, you ensure that your project will be carried out with the most appropriate products and techniques. We'll build out detailed specs for the work to ensure you're getting exactly what you wanted, and the work will always be carried out by an experienced crew to minimize disruption to your business. When we've finished, we'll provide you with a comprehensive report complete with before and after photos, to make sure you're happy with the results.
St. Paul and Minneapolis have a thriving food scene, and they are known for coffee shops and craft breweries. With all of the hustle and bustle of the local population along with visitors who come to see the sites, there's often a lot to consider as a business owner in the Twin Cities. If you want to take a weight off your mind, contact EverLine Coatings to discuss our epoxy floor coating options and get a quote.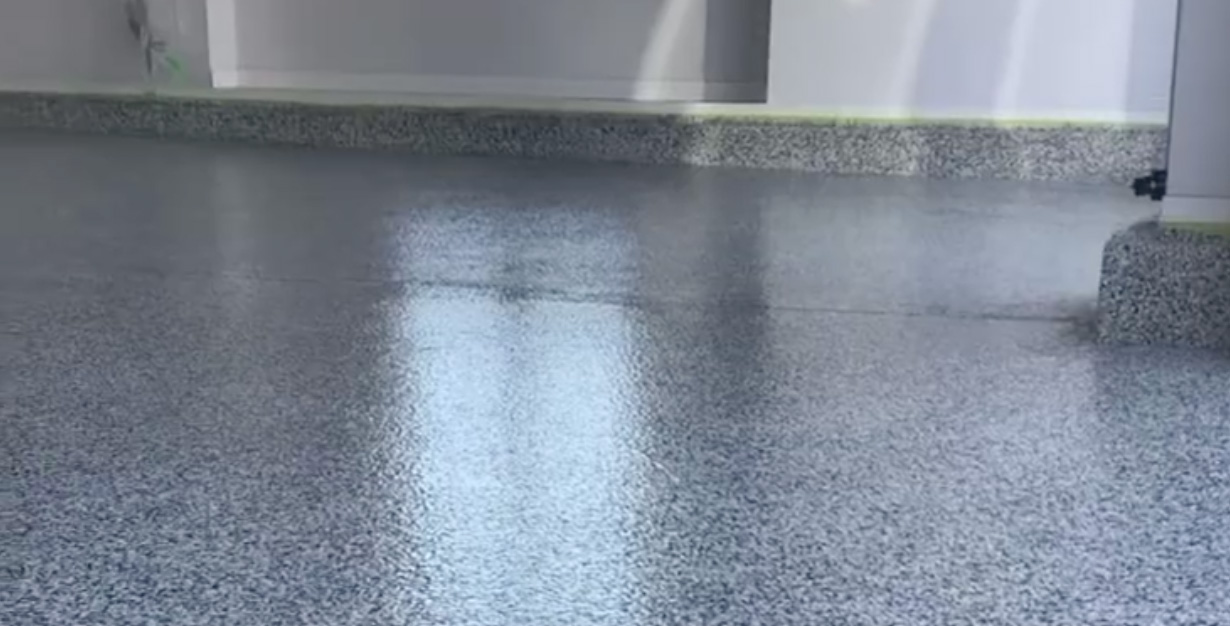 Minneapolis & St. Paul EverLine Office
Serving the Greater Twin Cities area, including:
Minneapolis
St. Paul
Bloomington
Brooklyn Park
Plymouth
Woodbury
Maple Grove
Blaine
Lakeville
Eagan
Burnsville
Eden Prairie
Coon Rapids
Apple Valley
Minnetonka
Edina
St. Louis Park
Shakopee
Maplewood
Cottage Grove