Our clients save 20-30% over 3 years with our exclusive TBL traffic paint product.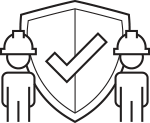 From clear markings to slip-resistant coatings, we help you keep people safe.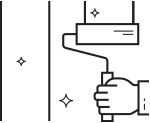 Properties that look great create more value for employees and customers.
EverLine Coatings Removes the Stress From Pavement Maintenance
Precision
line striping
craftsmanship using long-lasting products.
EverLine Makes It Simple To Keep Your Property Performing
Before
After
EverLine Coatings can help transform your paved surfaces! Request a free quote and get a your customized digital proposal. All of our proposals come with a personal video walking you through all the details of your scope of work. This means you will know what to expect before your project begins!
More About Your Minneapolis & St. Paul EverLine Coatings
Owner | Principal Operator
Rudy loves the one stop shop and the professionalism of the EverLine brand. These are big differentiators from the competition. He also loves that several of the services EverLine provides are 'green' initiatives (i.e., IR pothole repair, the TBL durables traffic paint, etc).
Rudy has an extensive executive leadership background in retail and customer service industries, spanning 30+ years. He has worked in service related industries since he was in college, getting experience as a bartender and a pizza delivery driver. Once Rudy got into retail, he was hooked on the fast pace, having fun with customers and growth potential in his jobs-all things he sees with EverLine!
Rudy also runs a venture capital firm which invests in income real estate properties (mobile home parks, college rentals, farms, etc), another Twin Cities area business to business (B2B) service franchise and the EverLine Twin Cities franchise.
Along with his wife and 2 daughters, Rudy has lived in the Twin Cities area since 1995, settling down after a few moves as a young retail manager. His older daughter is a junior in college, double majoring in environmental science and computer science with a minor in statistics. Their younger daughter is a senior in high school, looking to continue her post secondary studies as either a physical therapist or physician's assistant.
They love to travel as a family, with a Jamaica trip as one of our highlights and a trip to Belize coming up this Spring. They have a rescue cat named Pete (i.e., Pete the Cat), 3 rescue dogs (Henry, Sam and Russell) and a rescue turtle named Maddie. Although they have spent our entire lives living in the northern, midwestern states of Minnesota, Wisconsin and South Dakota, they actually really hate the cold weather.
Rudy and his family love the year round cultural activities offered in the Twin Cities and the summer weather can be awesome, with a weekend summer escape to a lake a much anticipated bonus for dealing with the winter weather! They love watching the Timberwolves in the winter, Twins in the spring/summer and they still root for the Vikings in the Fall.
Rudy Curtler – Owner | Principal Operator
Carin was instantly intrigued and impressed by EverLine Coatings and Services. The brand's strong structure, leadership team and competitive edge in an underserved segment is one to be topped. Strong, professional customer service and a positive and energetic workplace environment that provides equal opportunity to both genders are all important to Carin.
Carin, a double major (marketing and merchandising) from Iowa State University, has had a whirlwind career, the majority of which had been spent in Entertainment Marketing between Best Buy Corporate and Target Corporation, working with A-list entertainers such as Taylor Swift, Shakira, and Justin Timberlake. Looking for a change from Corporate America, Carin joined a start up franchise sales organization in 2018 as their 8th employee and has been in Franchise Development since, now co-owning two franchise brands and serving as a co-founder of a venture capital firm. Carin will be starting at Harvard University in Spring 2023.
Carin is a Minnesota native who has recently relocated to West Palm Beach. She enjoys traveling the world (she's been to 37 countries and 6 continents), hiking, reading on the beach, meditation and wellness and multi-course tasting menus.
The Twin Cities has so much to offer, especially when it comes to live music, culture, performance art and sports.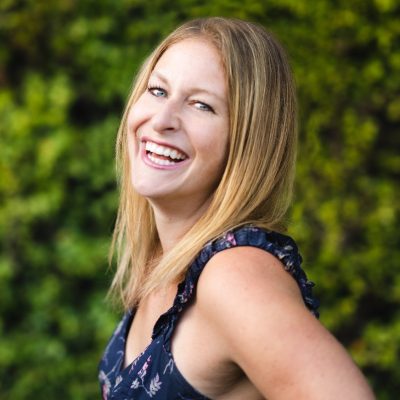 Carin Skowronsky – Co-Owner
Call or fill out the form to get a detailed scope of work, including a personalized video explaining exactly what work will be completed.

We'll make sure your project is coordinated properly with no hassle, so you can focus on other tasks.

We'll complete the work. After your project is done, you'll receive a detailed report with before and after photos.
"Very Good Customer Service"
"I recently commissioned the painting of a pedestrian walkway along one of the private streets within our bare land condominium community. The crew contacted me prior to doing the work with some questions, and they shared photos with suggested options. We agreed upon some changes to the original plan. It was a very good customer experience and the final product is great! I will definitely contact EverLine for future line painting work in the community."

Ivan R.
EverLine Was Prompt & Professional
"EverLine was excellent to work with. I had new lines and 4 new handicap spaces painted into the 4 visitor parking lots at our condo. The outside parking lots and walkways look new, and our residents are very happy. We had them clean our very large underground parking lot. This large coordination was an actual feat. EverLine was prompt, professional and did an amazing clean up! I would highly recommend this company to anyone."

Tudor Manager
Minneapolis & St. Paul EverLine Office
Serving the Greater Twin Cities area, including:
Minneapolis
Brooklyn Park
Plymouth
Woodbury
Maple Grove
Lakeville
Eagan
Burnsville
Eden Prairie
Coon Rapids
Apple Valley
Minnetonka
Edina
St. Louis Park
Shakopee
Maplewood
Cottage Grove