Oakland Sealcoating Services
Asphalt sealcoating in Oakland, MI can significantly extend the lifespan of your pavement. Home to the bountiful Oakland County Farmer's Market, this region is blessed with fertile soils and a climate perfect for soft fruit, but sub-freezing temperatures in winter can be hard on pavement. At EverLine, we provide asphalt sealcoating as a comprehensive solution to gradual asphalt deterioration and weather-related damage. Our experienced team is here to guide you through the process, addressing your unique needs and delivering successful results.
Overview of Asphalt Sealcoating
Asphalt sealcoating involves applying an extra protective layer on top of your asphalt surfaces. This process creates a smooth, uniform coating over the pavement, restoring its appearance and extending its lifespan. By properly filling cracks and holes before sealcoating, EverLine creates a shielded surface that prevents water from seeping into the asphalt. This cost-effective solution helps protect pavement, safeguarding it against cracking, crumbling, and other forms of wear and tear. You could save money over time by reducing the need for repairs through our sealcoating service.
Why Choose EverLine for Asphalt Sealcoating
When it comes to asphalt sealcoating in Oakland, MI, EverLine Coatings is the preferred local contractor. We coordinate your project seamlessly to minimize disruptions to your daily operations. With our in-depth technical knowledge, we understand the intricate specifications of sealants and other pavement coatings. Our team has developed project specs, earning the trust and confidence of our clients who rely on our expertise to ensure they receive exceptional results. 
Our strong commitment to your property's success is evident through our Preventative Pavement Maintenance Program. This program is designed to double the life of your pavement, helping you save money on property maintenance in the long run.
Our Asphalt Maintenance Work
Before
After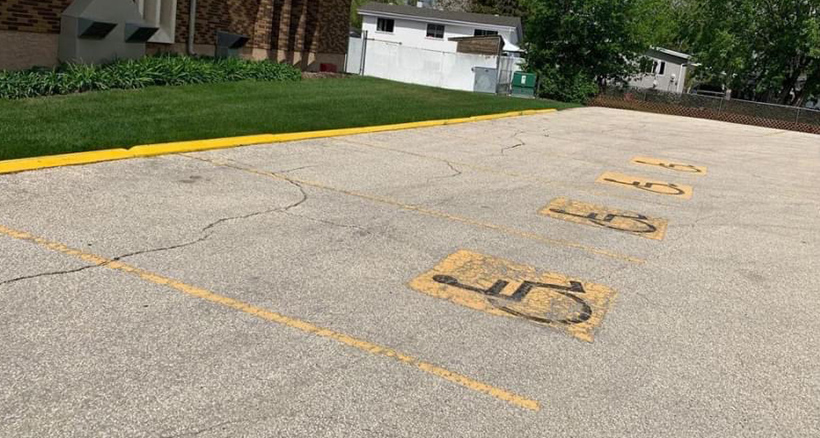 EverLine Coatings Asphalt Sealcoating Service in Oakland
As a local company, EverLine Coatings takes pride in serving the Oakland, MI community. Oakland offers a diverse range of attractions, including the breathtaking Cranbrook Institute of Science, which presents a huge range of information about the natural world. You can experience the same level of care and attention to detail with EverLine's asphalt sealcoating services.
Don't wait until your asphalt shows signs of significant wear and tear. Contact EverLine Coatings today to schedule a sealcoating consultation and take the first step towards protecting and enhancing your pavement. Get in touch today for a free quote!
Oakland County EverLine Office
Serving the Greater Oakland County, MI area, including:
Waterford Township
Auburn Hills
Rochester
Rochester Hills
Troy
Sterling Heights
Royal Oak
Ferndale
Birmingham
West Bloomfield Township
Wixon
Southfield
Farmington Hills
Novi
Northville Township
Plymouth Township
Redford Township
Livonia
Westland
Dearborn Heights