EverLine's Parking Lot Striping Services
Parking lots in Oakland County, MI should all have clear lines that indicate to drivers where they can safely park. However, over time, lines can become faded and difficult to see. EverLine's parking lot line striping service restores Oakland parking lots to their original, clearly marked state.
Overview of Parking Lot Line Striping in Oakland County
EverLine Coatings is the leading provider of parking lot line striping services in Oakland. Here are a few of the ways in which we assist local property managers in setting up and maintaining high-quality parking lots.
New Parking Lot Line Striping
Do you have an empty lot that you want to turn into a ready-to-use parking lot for your business in Oakland County? EverLine Coatings' new parking lot line striping service can help you out. We can design a great parking lot featuring clearly marked bays and guiding signs for drivers to follow.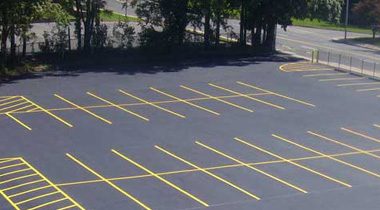 Line Striping in Existing Lots
Many of the line marking jobs we do involve re-striping existing parking lots. Over time, lines become faded, which can lead to people parking inconsiderately or inefficiently. At EverLine Coatings, we can lay down new line markings in your old parking lot, making it a safer and more convenient place to park.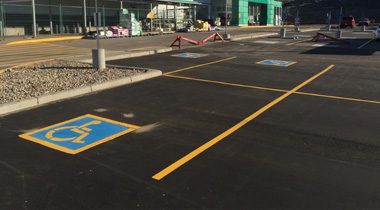 Do you want to add more than just parking bays to your property? No problem! We can create a range of other markings, such as bicycle symbols, crosswalks, and branded designs. Simply get in touch to let us know what you need and we'll take it from there.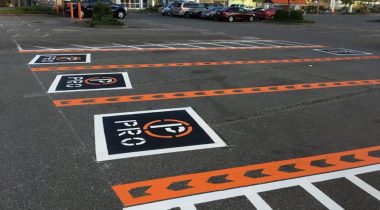 Why Choose EverLine For Oakland County Line Striping?
The team at EverLine Coatings possesses in-depth technical knowledge about traffic paints and their usage. We also do a full evaluation after every job, including preparing a customer report with before and after photos, to ensure that we have delivered the results you were hoping for.
Line Striping Paint Brands
We are proud to carry an exclusive license for the private use of TBL Durables traffic paint in North America. This brand of traffic paint is highly durable, lasting 3-4 times as long as regular traffic paint. Therefore, it can help you save money on re-striping. Our clients report savings of 20-30% over 3 years. It's also LEED compliant and 10 times more environmentally friendly than other leading products.

Before
After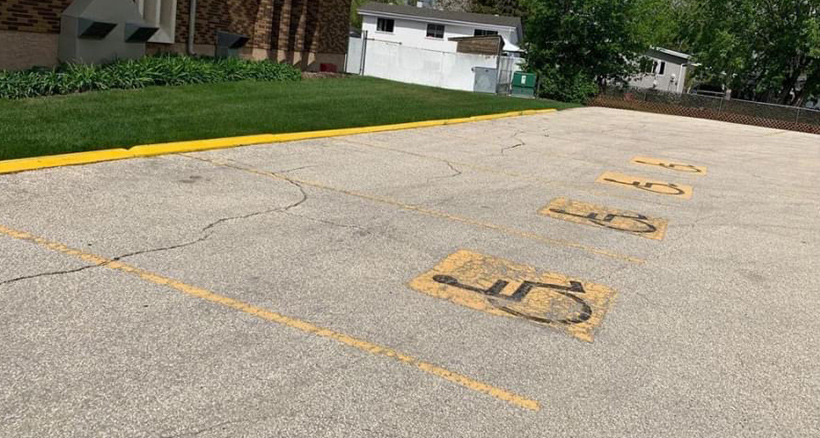 EverLine's Oakland County Parking Lot Line Striping Service
From the Sea Life Michigan Aquarium to Cranbrook Art Museum, there is plenty to do in Oakland County. Property managers can ensure their parking lots are ready to receive visitors by using EverLine's highly rated line marking service. If your parking lot is in need of re-striping, please contact us today for a free quote!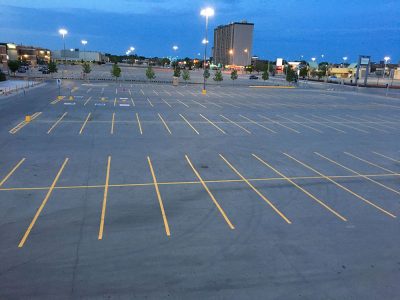 Oakland County EverLine Office
Serving the Greater Oakland County, MI area, including:
Waterford Township
Auburn Hills
Rochester
Rochester Hills
Troy
Sterling Heights
Royal Oak
Ferndale
Birmingham
West Bloomfield Township
Wixon
Southfield
Farmington Hills
Novi
Northville Township
Plymouth Township
Redford Township
Livonia
Westland
Dearborn Heights