EverLine's Asphalt Pothole Repair Services
All parking lots deteriorate over time as a result of weather and wear and tear. Unfortunately, this deterioration may make your property in Oakland, MI appear poorly managed, which may turn off prospective clients or consumers.
The good news is that EverLine Coatings offers top-class asphalt repair services in Oakland County. Your pavement's cracks or potholes can be entirely eliminated using our infrared asphalt pothole repair technique. 
Asphalt Pothole Repair in Oakland County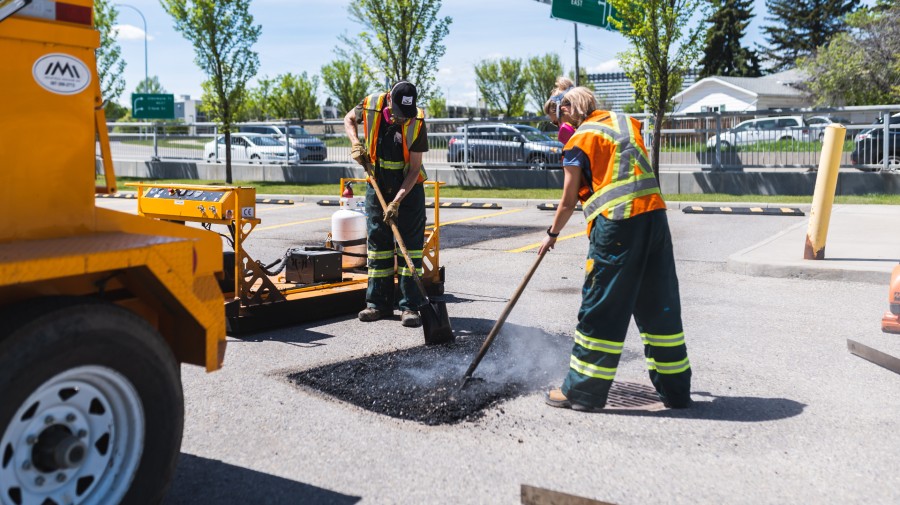 Infrared asphalt repair is the technique we employ to repair damaged parking lots in Oakland County. By heating the pre-existing asphalt with infrared radiation, we can soften it so that it blends seamlessly with any new material added. In this way, we can fill potholes and cracks without leaving any visible gaps.
The smooth, weather-tight surface produced by infrared asphalt repair prevents water infiltration. Therefore, the asphalt will be extremely resilient and resistant to future damage after the repair is complete.


Why Pick EverLine for Asphalt Pothole Repair in Oakland County?
EverLine is aware of the needs of busy property managers like yourself. We manage every aspect of the project coordination so you can concentrate on your other responsibilities. We are dedicated to providing solutions that endure, as we recognize what an important asset pavement is for your company.
To learn more about our Preventative Pavement Maintenance Program, you can reach out to us at any time. By doubling the lifespan of your pavement, this approach can help you spend less on parking lot repairs and replacement over the long term.
Our Asphalt Pothole Repair Work
Before
After
EverLine Coatings' Asphalt Repair Service in Oakland County
Oakland County is a wonderful place to live, work, and play, with attractions such as the Detroit Zoo and the Cranbrook Art Museum drawing in the crowds. As a local property manager, you can do your part in keeping the area looking great by ensuring that your pavement is well-maintained.
EverLine Coatings offers top-notch asphalt pothole repair and pothole repair services, including infrared asphalt repair. Don't hesitate to contact us for a free quote today!
Oakland County EverLine Office
Serving the Greater Oakland County, MI area, including:
Waterford Township
Auburn Hills
Rochester
Rochester Hills
Troy
Sterling Heights
Royal Oak
Ferndale
Birmingham
West Bloomfield Township
Wixon
Southfield
Farmington Hills
Novi
Northville Township
Plymouth Township
Redford Township
Livonia
Westland
Dearborn Heights