Grand Rapids Sealcoating Services
For all property managers in Grand Rapids, MI, maintaining the quality and appearance of your asphalt surfaces is crucial. Cracks, weathering, and deterioration can reduce your property's curb appeal, especially in Grand Rapids, where winter freezes encourage fissures to form. The good news is that EverLine Coatings is here to help. Our professional asphalt sealcoating services provide long-lasting protection against damage. With our expertise and commitment to customer satisfaction, we make asphalt sealcoating a hassle-free experience.
Maximize the Lifespan of Your Pavement with Professional Asphalt Sealcoating
Asphalt sealcoating involves applying a protective layer to your existing pavement. This extra coating creates a uniform and attractive appearance while safeguarding your asphalt from anything that might damage it. It's a cost-effective solution that pays off over the long term. By sealcoating your asphalt, you can extend its lifespan by preventing the usual hardening, cracking, and crumbling that takes place. In this way, asphalt sealcoating not only saves you money on repairs but also improves the overall durability of your pavement.
Our Asphalt Maintenance Work
Before
After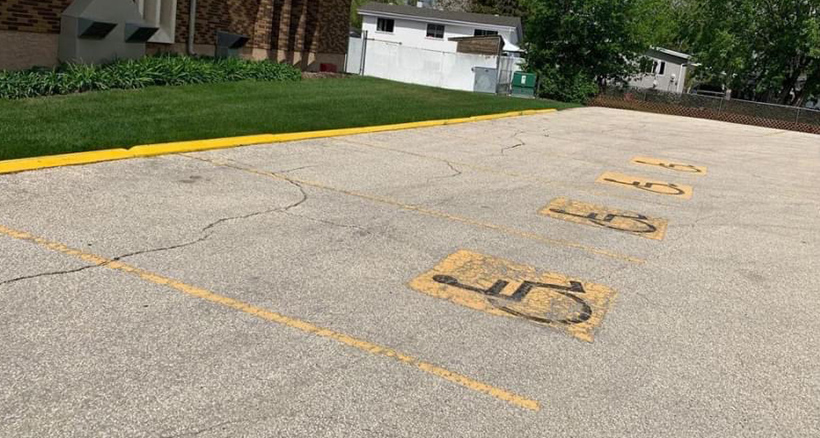 Why Choose EverLine for Asphalt Sealcoating
At EverLine Coatings, we understand the demands of property management and the need for efficient and reliable services. Our team has the technical expertise and knowledge of traffic paints and coatings to ensure exceptional results for your asphalt sealcoating project. We go beyond just surface-level work: we have built out specifications for numerous projects, giving our clients confidence in our ability to deliver the desired outcomes. We are committed to the success and satisfaction of our clients, offering a Preventative Pavement Maintenance Program that can as much as double the lifespan of your pavement, saving you money in the long run.
Asphalt Sealcoating in Grand Rapids From EverLine Coatings
From the picturesque Frederik Meijer Gardens & Sculpture Park to the fascinating Gerald R. Ford Presidential Museum, there's no shortage of attractions that make Grand Rapids a special place to live or visit. As a local company, we are proud to contribute to keeping Grand Rapids in the best possible condition. We are dedicated to providing top-notch asphalt sealcoating services that protect your pavement.
Take action now to safeguard your asphalt surfaces! Contact EverLine Coatings today for professional asphalt sealcoating services in Grand Rapids. Our experienced team is ready to provide you with a free quote.
Grand Rapids EverLine Office
Serving the Greater Grand Rapids area, including:
Grand Rapids
Kalamazoo
Battle Creek
Saginaw
Lansing
Muskegon
Holland
Greenville