All parking lots in Grand Rapids, MI need to have distinct lines to show visitors where they can park securely. However, over time, lines may fade and become challenging to see. EverLine Coating's parking lot line striping service can restore Grand Rapids parking lots, making them safer and easier to use.
Parking Lot Line Striping in Grand Rapids
Here are some of the ways we help neighborhood property managers create and maintain functional parking lots.
Restriping existing parking lots is a big part of our line marking service. The natural fading of parking lot lines over time can cause people to park carelessly or inefficiently. Your existing parking lot can be improved with fresh line markings from EverLine Coatings, making it a safer and more practical location to park.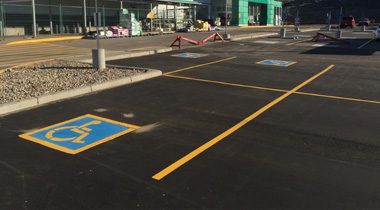 Line Striping for a New Parking Lot
Do you wish to convert an empty lot into a safe and functional new parking lot for your company? If so, you can benefit from EverLine Coatings' new parking lot line striping service. We can create a fantastic parking lot with distinct spaces and directions for drivers to follow.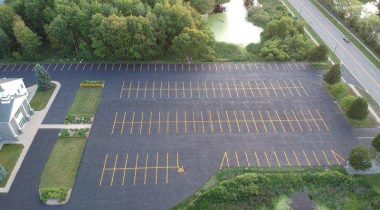 Do you need line markings that are more complicated than simple lines designating parking spaces? No problem! Other markings we can design include crosswalks, brand logos, and bicycle symbols. Simply contact us and let us know what you require, and we will handle the rest.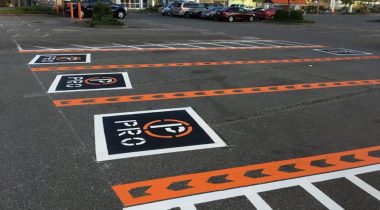 Why Choose EverLine Coatings for Line Striping in Grand Rapids?
The expert team at EverLine Coatings is highly skilled in the application of traffic paints. It is rare for contractors to have such a deep level of understanding, but our team has built out specs for projects.
We also carry out a thorough evaluation of each job after completion, including creating a customer report with before and after images. You can see for yourself how good your parking lot looks now compared to before.
Line Striping Paint Brands
We take great pride in offering a wide selection of premium line striping paint brands that go above and beyond to ensure lasting results. Our extensive experience and commitment allow us to provide premium services that keep your parking lots looking fresh and clean for an extended period of time. Whether it's a small or large parking lot, we have got you covered with our top-notch offerings that leave your parking lot lines bright and crisp. With our range of top-quality line striping paints, you can be confident that your parking lot looks professional and welcoming to all who enter.

Before
After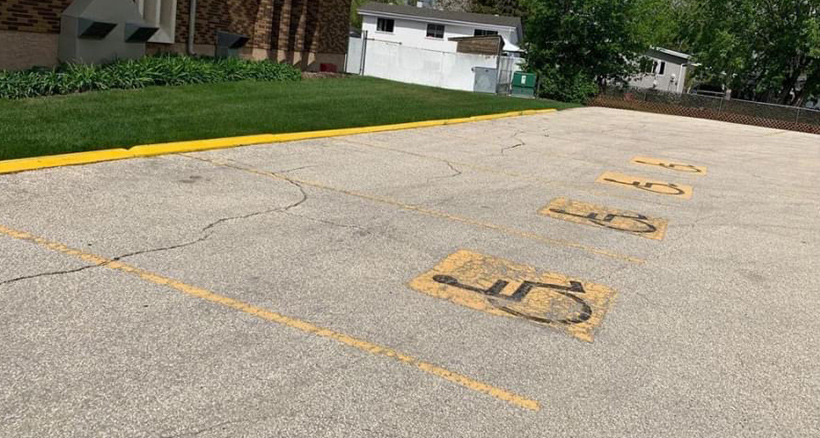 Grand Rapids Parking Lot Line Striping Service by EverLine
As America's Craft Beverage Capital, Grand Rapids offers a lot for fans of good food and drink. People flock to the area to wander the Frederik Meijer Gardens and Sculpture Park, or to enjoy outdoor dining in the North Quarter. By utilizing the highly regarded line marking service offered by EverLine Coatings, property managers can guarantee that their parking lots are prepared to accept guests. For a free quote on parking lot line striping, get in touch with us right away!
Grand Rapids EverLine Office
Serving the Greater Grand Rapids area, including:
Grand Rapids
Kalamazoo
Battle Creek
Saginaw
Lansing
Muskegon
Holland
Greenville