Our clients save 20-30% over 3 years with our exclusive TBL traffic paint product.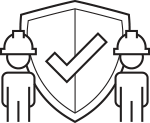 From clear markings to slip-resistant coatings, we help you keep people safe.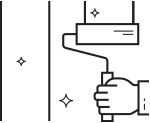 Properties that look great create more value for employees and customers.
EverLine Coatings Removes the Stress From Property Maintenance
Parking lots, special parking spaces, and even outdoor sports courts never looked so good! We offer custom stencils and products that last 3-4x longer than regular traffic paint.
It's time to rethink pavement maintenance. With asphalt repair, sealcoating, crack filling, and more, our Preventive Maintenance Program extends the life of your pavement.
Comprehensive Pavement Maintenance Solutions
Asphalt Repair
Asphalt Sealcoating
Asphalt Crack Filling & Sealing
Parking Block & Speed Bump Installation
Parking Sign & Bollard Cover Installation
Parking Lot Sweeping
Power Washing
EverLine Makes It Simple To Keep Your Property Performing
Before
After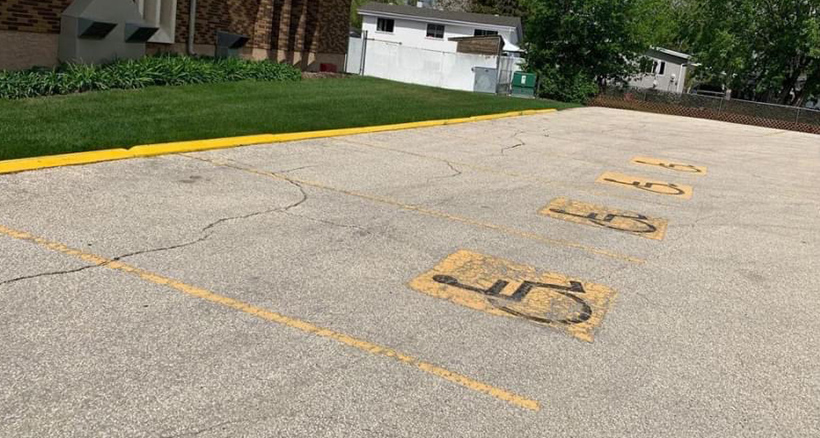 EverLine Coatings can help transform your paved surfaces! Request a free quote and get a your customized digital proposal. All of our proposals come with a personal video walking you through all the details of your scope of work. This means you will know what to expect before your project begins!
More About Your Boston EverLine Coatings
EverLine Coatings and Services has set out to become the gold standard in the line striping and pavement maintenance industry. Jon's clients can rest assured that they will receive industry-leading service, communication, and a quality result. He strives to provide each individual client with a custom-tailored solution, and consistently over-delivers on stage-to-stage management and timely completion.
Prior to joining EverLine, Jon was a senior manager at Iron Tree Service, where he oversaw large-scale tree removal services, helped supervised a crew of 60, and handled sales and marketing initiatives. He was also general manager of Maestranzi Bros. power equipment.
Jon was born and raised in Cape Ann. He has two children, Charlotte and Lucy, and enjoys summers near the ocean!
Call or fill out the form to get a detailed scope of work, including a personalized video explaining exactly what work will be completed.

We'll make sure your project is coordinated properly with no hassle, so you can focus on other tasks.

We'll complete the work. After your project is done, you'll receive a detailed report with before and after photos.
"Very Good Customer Service"
"I recently commissioned the painting of a pedestrian walkway along one of the private streets within our bare land condominium community. The crew contacted me prior to doing the work with some questions, and they shared photos with suggested options. We agreed upon some changes to the original plan. It was a very good customer experience and the final product is great! I will definitely contact EverLine for future line painting work in the community."

Ivan R.
EverLine Was Prompt & Professional
"EverLine was excellent to work with. I had new lines and 4 new handicap spaces painted into the 4 visitor parking lots at our condo. The outside parking lots and walkways look new, and our residents are very happy. We had them clean our very large underground parking lot. This large coordination was an actual feat. EverLine was prompt, professional and did an amazing clean up! I would highly recommend this company to anyone."

Tudor Manager
Serving the Greater Boston Area
Woburn
Burlington
Andover
Dracut
Haverhill
Georgetown
Groveland
Lawrence
Methuen
North Andover
Lowell
Merrimac
North
North Reading
Reading
Tewksbury
Wakefield
Wilmington
Winchester
Lynn
Saugus
Swampscott
Nahant
Amesbury
Beverly
Boxford
Byfield
Danvers
Essex
Gloucester
Ipswich
Lynnfield
Manchester
Marblehead
Middleton
Newburyport
Newbury
Salisbury
Peabody
Rockport
Rowley
Salem
South Hamilton
Topsfield
Wenham
West Newbury
East Boston