EverLine's Parking Lot Line Striping Services
Fast driving and other thrills are a way of life in Indianapolis, IN. While you don't expect people to be racing through your parking lot, it's true that your parking lot lines do seem to wear down fast here. The solution is high-quality parking lot line striping from EverLine Coatings. We use the leading traffic paint in the industry (TBL Durables) and have the professionalism and experience to apply it properly.
Line Striping Services We Offer in Indianapolis
Parking lot striping is more than just the process of painting on some lines to indicate where people should park. When you add lines, you also define your space, and the follow of traffic through it. You may also need specialty markings for safety or function in the lot. We offer three main kinds of parking lot painting services:
Restriping Old Parking Lots
When the layout of your lot is working, but the lines have just started to fade, you can restripe your lot to make things clearer.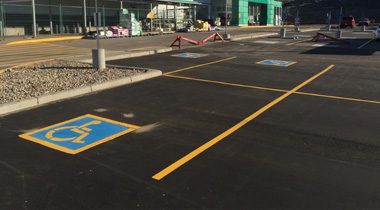 When you have a new lot, it is worthwhile considering how you should lay out your parking lot stripes. There are many factors that go into this decision, and we can help.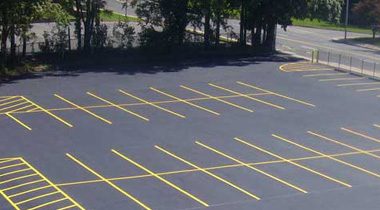 Need to indicate accessible parking, a crosswalk, a spot for an electric charger or show off where a speed bump is? We can apply all of the niche markings you need.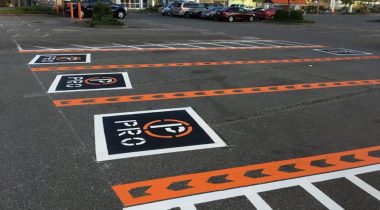 Why Work with EverLine Coatings?
EverLine Coatings is no ordinary line striping contractor. We offer technical knowledge and advanced products and have the expertise to ensure you are fully satisfied with your new parking lot lines.
In terms of technical knowledge, our team has a deep understanding of best practices for parking lot striping, markings and the products to make them. We offer the expertise that you really need to get the very best parking lot.
We also strive to always ensure our clients are fully satisfied with our work. We do more than just an excellent job; we offer before and after photos, a full report on our work and do a final inspection to make sure that everything is as it should be.
We are proud to carry the exclusive license for the private application of TBL Durables traffic paints in North America. If you're in Indianapolis, only we can provide you with this leading paint. It is 3-4x more durable than other products. Our clients report that they save 20-30% on line painting in only their first three years of using it. Plus, it is ten times more environmentally friendly than other leading products and is LEED-compliant.

Before
After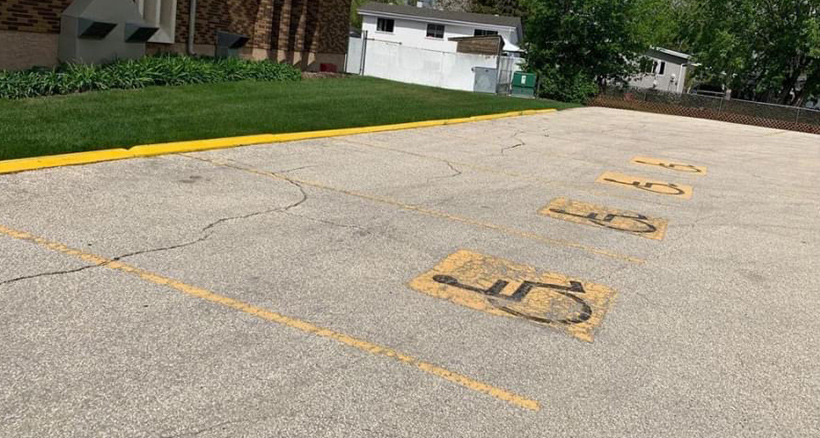 Parking Lot Line Striping in Indianapolis, IN
Spend less time getting your parking lot painted and more time on all the other things that you have to do. Talk to EverLine Coatings today about parking lot striping in Indianapolis, IN.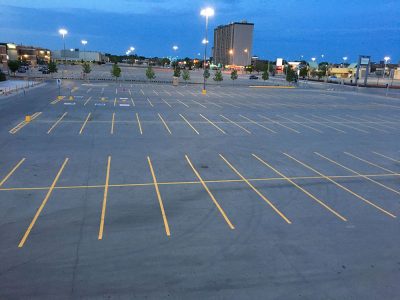 Serving the Greater Indianapolis Area Including:
Indianapolis
Greenfield
Greenwood
Whiteland
Mooresville
Plainfield
Avon
Brownsburg
Lawrence
McCordsville
Atlanta
Lebanon