EverLine's Line Striping Services
Fishers, located northeast of Indianapolis, is a truly exciting place to own a business. The city grows every year, with so much to do for every type of person, from outdoor enthusiasts to dedicated shoppers. Whether your business is located in the charming suburbs or the vibrant Nickel Plate District, your parking lot is one of your most important assets, and a faded, cracked parking lot is sure to drive potential customers away.
By working with EverLine, an industry leader in parking lot maintenance, you can take the stress out of caring for your parking lot, and ensure that it's attractive, easy to navigate, and in good condition.
EverLine's Parking Lot Line Striping Services
A good business parking lot has clear, sharp lines, is visually appealing, and is easy to navigate for drivers and pedestrians alike. EverLine can help you to design a parking lot that suits all your unique business needs, making sure the design is safe and easy to use. Your lot can include walkways, cycle lanes, accessible spaces, caution areas, and any other lines you can think of.
In addition to helping you create new parking lots, we can also restripe an old parking lot to make it look bright, crisp, and good as new. This investment in your business is sure to attract customers. We don't take shortcuts, and make sure to black out old markings before painting new ones. At EverLine, we use only the best products, such as TBL Durables paint, which lasts up to 12 months, even in challenging weather conditions.



Restore Your Parking Lot With Asphalt Repair By EverLine
A damaged parking lot can drive customers away, as it looks uncared-for and may cause damage to their cars. Cracks and small holes can also develop over time into large potholes, which are costly to repair and can cause accidents and injuries. With our asphalt repair services, we can repair your parking lot, whether you've got a few cracks or some big potholes.
At EverLine, we use an infrared asphalt repair process, which is eco-friendly and cost-effective as it uses a low amount of machinery and resources. The process involves heating up your old asphalt to 300-350 degrees, making it act like new asphalt, and then adding fresh asphalt to fill in holes. This type of repair looks seamless and is fully waterproof. You'll be able to use your parking lot after as little as 30 minutes, minimizing disruption to your business.
Our Pavement Maintenance Work
Before
After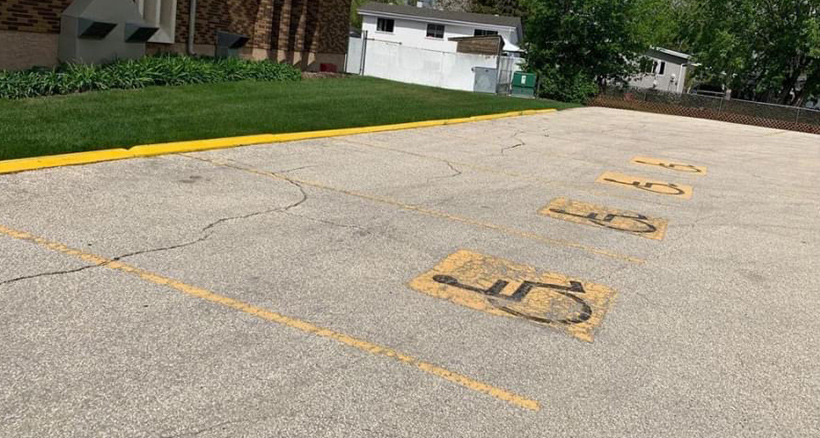 Protect Your Parking Lot With Asphalt Sealcoating
Do you want your parking lot to look smoother, and also to protect it from damage? If so, our asphalt sealcoating service is for you. We use a spray-on, asphalt-based material to create an extra layer on top of your existing asphalt, which will get rid of a patchy look and make your lot look smoother. It also prevents your asphalt from crumbling and stops water and chemicals from seeping into your pavement and causing damage.
Fishers' Parking Lot Maintenance Services
EverLine understands that being a Fishers business owner is challenging as well as rewarding and that you've got a lot to think about. By working with EverLine, you can free yourself up to think about other things and benefit from our fantastic products, impressive techniques, and excellent communication. Get in touch with us today to discuss your options.
Serving the Greater Indianapolis Area Including:
Indianapolis
Greenfield
Greenwood
Whiteland
Mooresville
Plainfield
Avon
Brownsburg
Lawrence
McCordsville
Atlanta
Lebanon