EverLine's Line Striping Services
There's undoubtedly something special about Carmel, whether it's the friendly locals, wide range of shopping and dining opportunities, or thriving small business scene. However, it's a place with high standards, and its 100,000+ residents and countless visitors are always looking for the best places to shop, dine, or have fun. This means that your parking lot, which forms the first impression of your business, needs to look great at all times, with no faded lines or potholes. EverLine Carmel is committed to helping you keep your parking lot in great condition.
Choose EverLine For Parking Lot Line Striping
Crisp, clear parking lot line striping gives your business some extra curb appeal and shows that you value first impressions. It also makes the lot easier to use, which means it's safer for drivers and pedestrians. EverLine can help you create many different types of lines and designs, from accessible parking spaces to pedestrian walkways. Whether you're looking for a brand new parking lot or simply want to brighten up an old one, we can help you create something that perfectly suits your business needs.
We don't take shortcuts when lining your parking lot, so if a new design doesn't match an old one, we'll black out the old one to ensure a crisp look. We use only the best paints, such as TBL Durables, which is a heavy-duty paint that's weather-resistant and lasts up to 12 months.



Repair Your Parking Lot With Asphalt Repair
Potholes and cracks in your pavement look really unappealing and may make potential customers or clients decide to go elsewhere. They can also cause damage to vehicles, which could land you with legal costs, and might cause injuries to pedestrians. Getting your potholes repaired is really important, as it will prevent further damage and vastly improve the look and usability of your lot.
Our innovative infrared asphalt repair process involves us heating your existing asphalt to 300-350 degrees, so it can be used like new asphalt. We then add new asphalt to fill in the holes. Heating the asphalt ensures a smooth look and also prevents water from entering the area. You'll be able to use your parking lot after as little as 30 minutes, and the process is cost-effective and eco-friendly due to the small amount of labor and resources it takes.
Our Pavement Maintenance Work
Before
After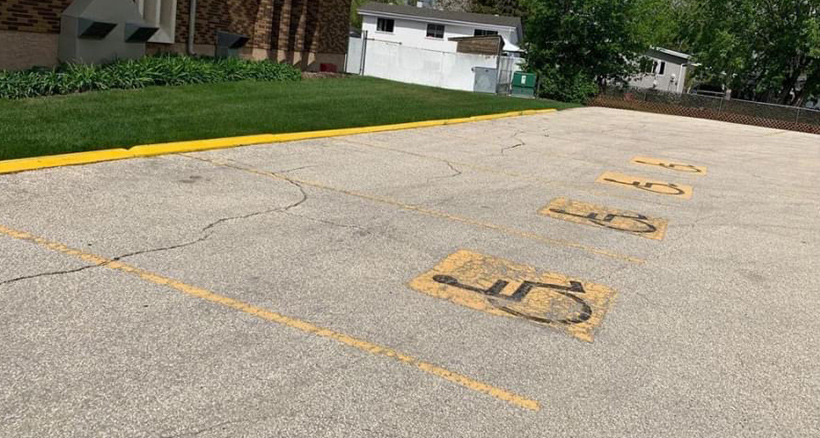 Protect Your Pavement With Asphalt Sealcoating
If your pavement is looking a little cracked and faded, or you're worried about its longevity, asphalt sealcoating is a great idea. Our asphalt sealcoating service involves us applying an asphalt-based, waterproof, spray-on layer to your pavement, which prevents moisture and chemicals from seeping into your asphalt and causing damage. It also stops your asphalt from crumbling and ensures a smooth look for longer.
Choose EverLine Coatings for Quality Parking Lot Maintenance in Carmel
Being a business owner in Carmel is great, with friendly locals to employ and sell to, as well as so much to do in your spare time, from hiking to fine dining. However, it's also a competitive environment, and there's sure to be a lot on your to-do list. By working with EverLine on line painting and asphalt repair, you can take parking lot maintenance off your list. If you're interested, get in touch to discuss our services.
Serving the Greater Indianapolis Area Including:
Indianapolis
Greenfield
Greenwood
Whiteland
Mooresville
Plainfield
Avon
Brownsburg
Lawrence
McCordsville
Atlanta
Lebanon