Noblesville Line Striping and Asphalt Repair
As a property manager in the lively city of Noblesville, IN, you want your parking lot to impress visitors. Whether they're exploring the historic Noblesville Square or enjoying a show at the renowned Ruoff Music Center, a well-maintained parking area can enhance the overall experience of visitors to the town. At EverLine Coatings, we're here to provide comprehensive solutions for parking lot repair, asphalt repair, and parking lot line striping.
Parking Lot Line Striping in Noblesville
When it comes to parking lot line striping in Noblesville, we take the service you can expect to the next level. Our skilled team doesn't just paint parking bay lines; we create a visually appealing and organized parking space that promotes efficient traffic flow and ensures the safety of drivers and pedestrians. Utilizing industry-leading techniques and high-quality materials, we pay meticulous attention to detail, delivering long-lasting line markings that help to keep everyone safe. Partnering with TBL Durables, a leading industry traffic coatings brand known for durable line striping products, we guarantee exceptional results.



Noblesville Asphalt Repair
As the years go by, your Noblesville parking lot may start to show signs of wear and tear, such as cracks and potholes. At EverLine Coatings, we specialize in professional asphalt repair to restore the structural integrity of your pavement and prevent it looking run-down. Our experienced team conducts a thorough assessment for every parking lot repair job we take on, determining the best repair methods to address the specific needs of your parking lot. We use infrared asphalt repair to soften the surface, so that it is easy to fill in cracks without leaving ugly seams on the surface. You can enjoy long-lasting results thanks to our tried-and-tested parking lot repair methods.
Our Pavement Maintenance Work
Before
After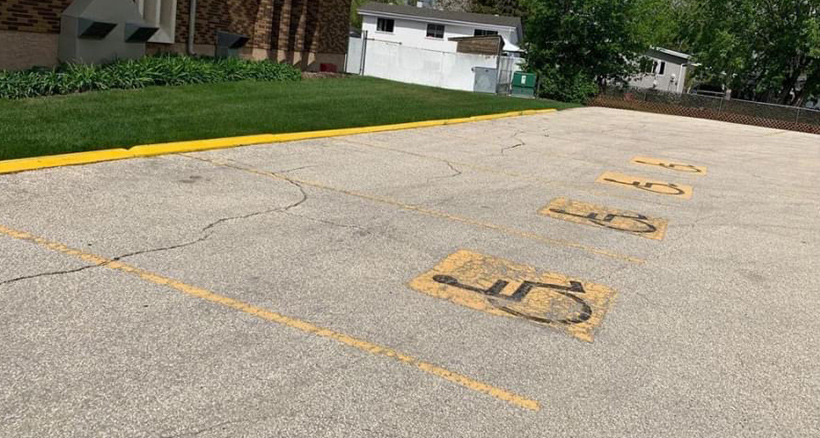 Asphalt Sealcoating in Noblesville
Did you know that it is possible to protect parking lots from wear and tear? You can safeguard your parking lot from the effects of bad weather and heavy traffic with our high-quality asphalt sealcoating services. By applying a protective layer over the surface, we enhance its durability and appearance. Our sealcoating process prevents water penetration, reducing the risk of cracks and deterioration. Not only does it extend the life of your pavement, but it also adds a fresh and appealing look to your parking area. With EverLine Coatings, you can trust that your parking lot will be well-protected over the long term.
EverLine Coatings Provides Parking Lot Repairs in Noblesville
Noblesville boasts a rich blend of attractions, from the historic architecture of the Hamilton County Courthouse Square to the recreational opportunities at Morse Reservoir. It's easy to see why people enjoy living in and visiting this interesting city, and why local property managers take such pride in maintaining their properties. When you choose EverLine Coatings to handle your parking lot repair project, you will be able to benefit from our commitment to excellence and customer satisfaction. We take on the management of every job, which means that we can guarantee a hassle-free experience for you as a property manager. Whether you are in need of parking lot line striping or asphalt repair, please contact us today for a free quote!
Serving the Greater Indianapolis Area Including:
Indianapolis
Greenfield
Greenwood
Whiteland
Mooresville
Plainfield
Avon
Brownsburg
Lawrence
McCordsville
Atlanta
Lebanon