EverLine's Asphalt Repair Services
Hospitality is important to most people in Indianapolis, but not everyone applies that idea to their parking lot. If you're a property manager, how welcoming is your lot? Is it full of potholes and cracks that make it unappealing, tough to navigate, and maybe even damaging to vehicles?
EverLine Coatings can help with asphalt repair, including pothole repair, in Indianapolis. We offer an advanced infrared method of asphalt repair which actually costs less and gets customers back on your property faster than traditional asphalt repairs. Discover why you should choose us to repair your parking lot.
What is Infrared Asphalt Repair?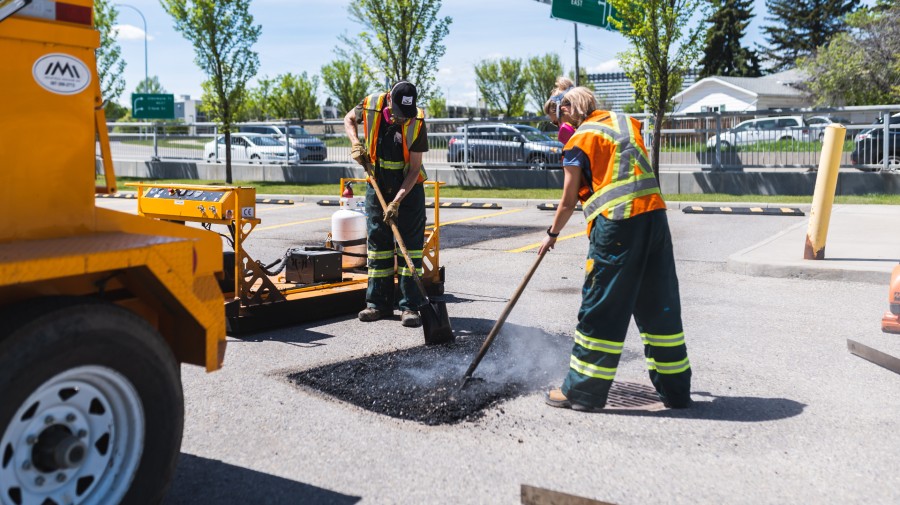 We offer a proprietary asphalt repair process called infrared asphalt repair. It is a simple, quick repair process which also gets better results than other methods and is more environmentally friendly. Here is how it works:
We heat up the asphalt around the pothole or crack to 300-350 degrees Fahrenheit.
We add new asphalt into the gap, leveling out the surface.
We compact the patch, making it watertight.
We let it sit for 30 minutes, then it can be safely driven on.
There are many benefits of using infrared repair over other methods. This is a fast form of asphalt repair, which requires fewer people to complete the work. It also recycles existing asphalt in the pothole, making it a more environmentally sound method. These efficiencies result in savings that we pass on to you. You'll find infrared asphalt repair costs less and makes for a smoother end result, which means the patch lasts longer. You can also use our asphalt sealcoating services to extend the life of your asphalt even further.
Why Work with EverLine Coatings?
EverLine Coatings has a well-trained, highly professional team that understands property managers and what they need. There are many reasons to work with us over the competition, including:
Keep it simple: EverLine Coatings seeks to work in a way that is a minimal hassle for you and takes things off your plate, instead of adding to it.
Asset-minded: Your pavement is an asset, and we treat it as such. That is why we offer the best asphalt repair and asphalt crack filling methods, so we can protect your investment.
Strong commitment: We are committed to the success of your property and lowering your CAM costs. That's why we offer a Preventative Pavement Maintenance Program.
Before
After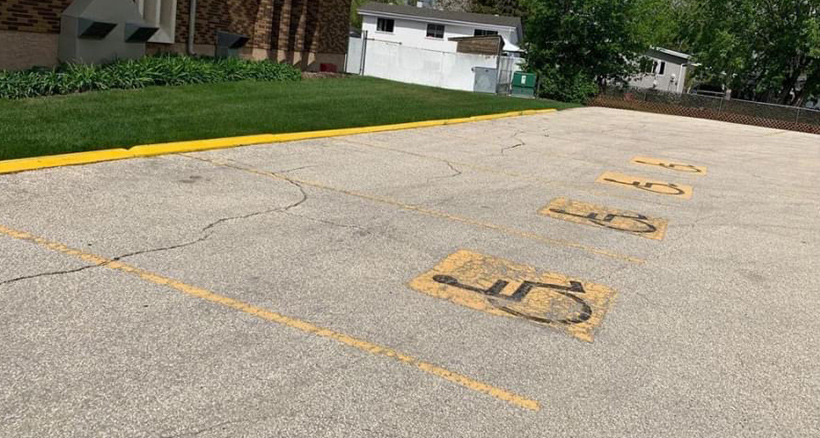 Asphalt Repair in Indianapolis, IN
EverLine Coatings Indy is the team with the technical knowledge, experience and dedication to customer service required to get you the best results for your asphalt repair. Reach out to us for a quote.
Serving the Greater Indianapolis Area Including:
Indianapolis
Greenfield
Greenwood
Whiteland
Mooresville
Plainfield
Avon
Brownsburg
Lawrence
McCordsville
Atlanta
Lebanon