Our clients save 20-30% over 3 years with our exclusive TBL traffic paint product.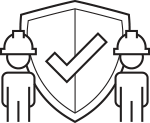 From clear markings to slip-resistant coatings, we help you keep people safe.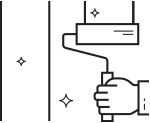 Properties that look great create more value for employees and customers.
EverLine Coatings Removes the Stress From Pavement Maintenance
Precision line striping craftsmanship using long-lasting products.
EverLine Makes It Simple To Keep Your Property Performing
Before
After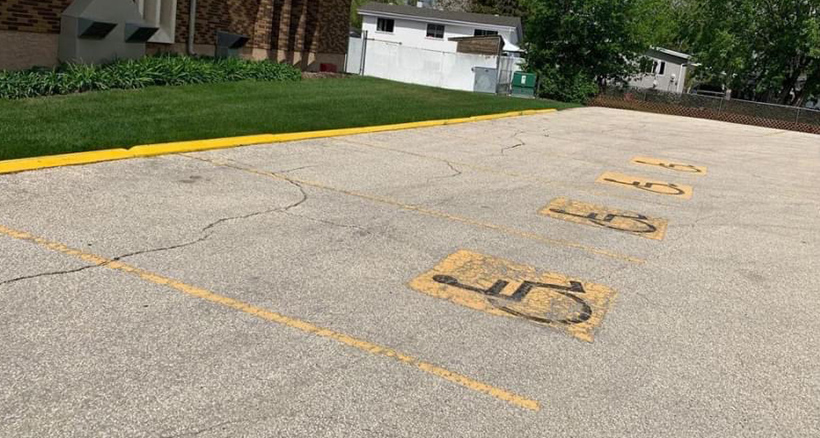 EverLine Coatings can help transform your paved surfaces! Request a free quote and get a your customized digital proposal. All of our proposals come with a personal video walking you through all the details of your scope of work. This means you will know what to expect before your project begins!
More About Your Indy EverLine Coatings
EverLine's approach and overall investment in the business and its franchises are second to none. Their support structure gives assurance that they stand by their services and their franchises. EverLine offers services as a whole solution or full parking lot maintenance, and that's rare in the pavement service industry. Beyond providing full-service parking lot maintenance, EverLine has procedures in place to make the process easy for property managers/parking lot owners. From getting the quote to completing the work, it's hassle-free, because of EverLine's commitment to communication. There's no chasing people down to get a quote or to get the work done.
Darlene was in software development, mostly doing C# development. She worked for the Weather Channel in Atlanta, GA. She wrote a healthcare software interface and studied marketing on her own. She loves numbers and math. She learned online trading and invested in forex, options, and stock all on her own. Krikor has a very broad background in IT spanning multiple verticals. He loves to teach Math, Computer Programming, and Biblical topics.
Darlene and Krikor are blessed to have a Christ-centered family and are thankful for God's grace and mercy in their lives. Krikor's job with a large software company moved their family to the Indianapolis area in 2010. Their children started elementary school in Hamilton County. They found a great church in their county a few years ago, and are very involved there. Darlene and Krikor love this great country they live in, One Nation Under God. Darlene loves that "We the people" began here in America with people looking for a place to worship God freely without persecution. Darlene grew up in the Volunteer State of Tennessee and served in the Tennessee Army National Guard for several years. She loves reading, and she's always buying books. They never have enough bookshelves in their home to house all of her books. Darlene loves watching the history channel and learning about the founding men, food, and industries and how they began.
Carmel, Indiana was listed as one of the top places to live and raise a family according to Forbes magazine – Darlene and Krikor read that before moving to Indiana. She knew it was the kind of place she wanted to raise her children in. Carmel is a very nice area. There are sidewalks all throughout the city connecting the north to the south. There are little shops along the way. The setup of the city makes it easy to bike or even walk from place to place. The Palladium holds great concerts – unusual for smaller towns like Carmel. Downtown Indianapolis is great for foodies with tons of international cuisine and restaurants that serve locally grown food. Darlene buys from local farms and Saturdays she supports the local Mennonite community when they sell their goods at the Tractor Supply in Noblesville (they sell milk that's not homogenized). There are lots of grocery store options: Whole Foods, The Fresh Market, Fresh Thyme, Kroger, Meijer – all within 5 -15 minutes of driving.
Growing up in the south, Darlene is no stranger to southern hospitality. Darlene and her family have found their community in Indiana to be even friendlier. They have very strong connections with their church family. Darlene and her family feel very integrated into the fabric of their local area. Darlene and Krikor love their local community and are excited for EverLine Coatings and Service Indy to help their community grow and flourish.
President – Darlene Mnatzaganian
CEO – Krikor Mnatzaganian
Call or fill out the form to get a detailed scope of work, including a personalized video explaining exactly what work will be completed.

We'll make sure your project is coordinated properly with no hassle, so you can focus on other tasks.

We'll complete the work. After your project is done, you'll receive a detailed report with before and after photos.
"Very Good Customer Service"
"I recently commissioned the painting of a pedestrian walkway along one of the private streets within our bare land condominium community. The crew contacted me prior to doing the work with some questions, and they shared photos with suggested options. We agreed upon some changes to the original plan. It was a very good customer experience and the final product is great! I will definitely contact EverLine for future line painting work in the community."

Ivan R.
EverLine Was Prompt & Professional
"EverLine was excellent to work with. I had new lines and 4 new handicap spaces painted into the 4 visitor parking lots at our condo. The outside parking lots and walkways look new, and our residents are very happy. We had them clean our very large underground parking lot. This large coordination was an actual feat. EverLine was prompt, professional and did an amazing clean up! I would highly recommend this company to anyone."

Tudor Manager
Serving the Greater Indianapolis Area Including:
Indianapolis
Greenfield
Greenwood
Whiteland
Mooresville
Plainfield
Avon
Brownsburg
Lawrence
McCordsville
Atlanta
Lebanon