Boise Line Striping Services
Ready to upgrade your Boise property with professional parking lot line striping? EverLine Coatings is here to help! Our first-class line striping services will enhance safety and make your parking lot easier to use. Leave the line striping to us while you focus on your other duties. Once we're done with your parking lot, your property will look so good that you can be proud for it to share a city with the imposing Idaho State Capitol.
Our Line Striping Services
EverLine Coatings provides a range of reliable parking lot line striping services in Boise.
Re-Striping Existing Lots
Faded lines? No problem! Our re-striping service refreshes your existing parking lot line markings, making them more visible and improving the overall appearance of your lot. We'll bring new life to your parking area, and you'll love the results!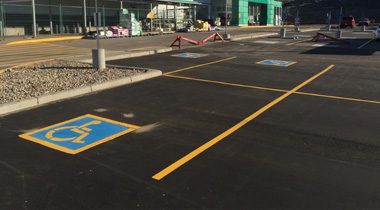 If your property needs a new parking lot designed from scratch, our experienced team is ready to help. We use high-quality materials to create clear and well-defined parking spaces, walkways, directional arrows, crosswalks, and other line markings that ensure smooth traffic flow and organized parking. We'll make sure your lot is ready to impress!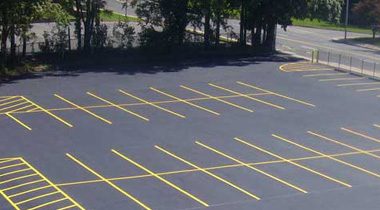 At EverLine Coatings, we understand that each parking lot has unique requirements. That's why we offer specialty markings tailored to your company's needs. Whether it's designating reserved parking spaces, creating ADA-compliant markings, or stenciling custom symbols and signs, we have the expertise to handle it all. Let us customize your parking lot to meet your needs.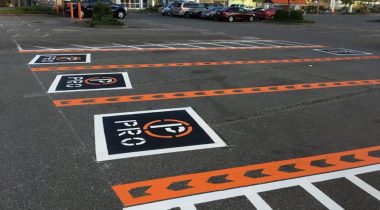 Why Choose EverLine for Line Striping?
When it comes to parking lot line striping in Boise, EverLine Coatings is the go-to choice. We know our traffic paint brands inside out, ensuring clear and highly visible lines that stand the test of time. Our team is dedicated to delivering exceptional results and making our customers happy. Plus, we provide a report with photographs after every job, so you can see the difference we've made. We take pride in our work!
We're proud to work with top industry brands like TBL Durables. Their traffic coating is known for its durability, lasting three to four times longer than regular paint. With TBL Durables, you'll save money on touch-ups and enjoy a fresh, bright parking lot. Typical savings enjoyed by our customers are roughly 20-30% over three years after line striping with TBL Durables. It's also LEED-compliant and up to 10 times more eco-friendly than other traffic paints.


Before
After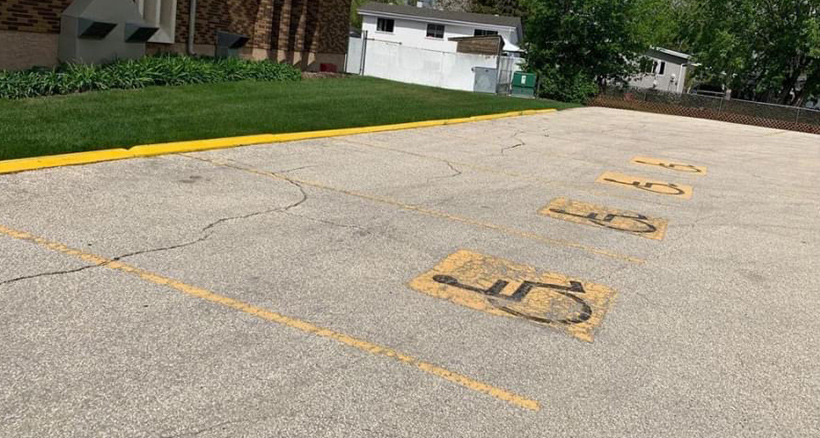 EverLine Coatings' Parking Lot Line Striping Services in Boise
Boise offers a wealth of attractions to explore, including the Basque Museum and Cultural Center, where you can learn about the Basque history and culture in Idaho. For outdoor enthusiasts, the Boise River Greenbelt provides a scenic pathway for walking, biking, and enjoying the natural beauty of the area.
Ready to enhance the safety and look of your Boise parking lot? Contact EverLine Coatings today for professional line striping services. We're friendly, reliable, and committed to transforming your parking lot into something exceptional. Let's make your lot shine! Reach out to us for a free quote and get ready to see the difference.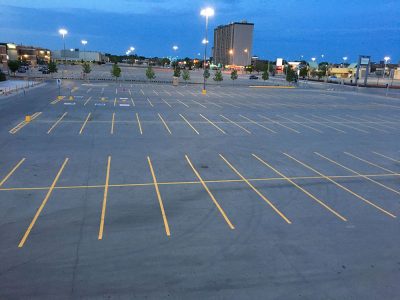 Serving the Greater Boise area, including:
Boise
Caldwell
Nampa
Kuna
Meridian
Star
Eagle