Boise Epoxy Floor Coating Services
Boise is a city with some high standards, and it's easy to see why. Whether you're wandering the Boise River Greenbelt, checking out the open-air Freak Alley Gallery, or exploring the Idaho Botanical Garden, the city is stunning and well-kept. Therefore, it's important that the flooring in your business premises, whether you run a clinic, warehouse, or retail store, makes a fantastic first impression. With Everline Coating's commercial epoxy floor coating options, you can enjoy flooring that's safe, functional and looks great.
Epoxy Flooring For Your Business
We offer epoxy flooring in a range of colors to perfectly match your business branding and impress your customers. For something truly special, you could choose a floor with custom-selected flakes for a fun two-tone look that's sure to catch the eye. For areas such as walkways, entryways, and stairs, it's a good idea to choose our non-slip coating to prevent accidents and resulting lawsuits, as well as to keep your employees safe on the job.
Customized Epoxy
Floor Designs
Get beautiful floors that feature custom-selected color flakes to really make your branding stand out.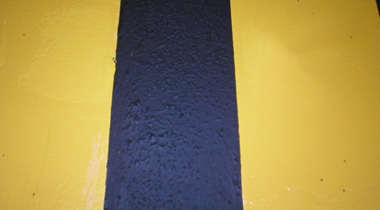 Enhance the Functionality of Your Warehouse Floors with Interior Line Painting
Enjoy clearly designated areas that staff and visitors can easily navigate with bright, appealing interior floor markings protected by epoxy.
Convenient and customizable, EverLine's epoxy floor coatings can be applied over the top of floor markings.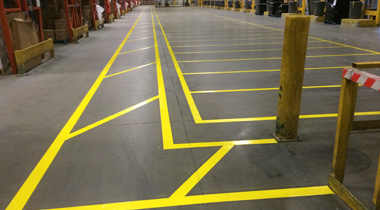 Before
After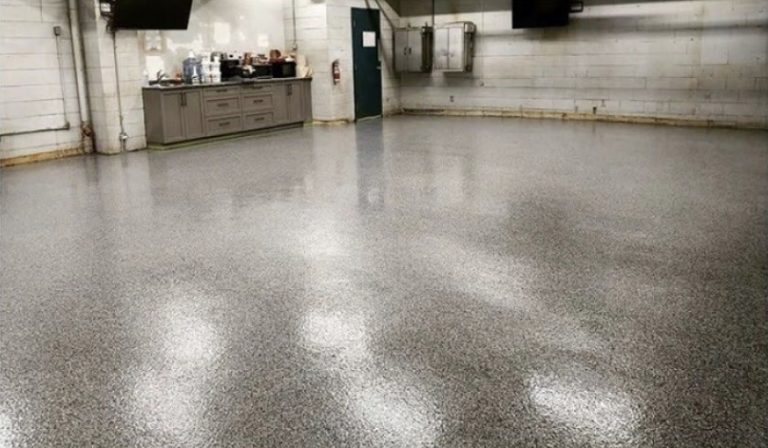 Why Choose EverLine Coatings?
Epoxy flooring is suitable for a wide range of commercial settings, including healthcare clinics, factories, retail stores, warehouses, and food manufacturing plants. As well as being versatile, this floor coating also has a protective function, protecting your concrete flooring from moisture and stains. Epoxy flooring also looks incredible, providing a smooth look. It's easy to wipe clean and helps to prevent unwanted slips and falls on your business premises.
Choose EverLine For Attractive Flooring That Lasts
At EverLine, we build out detailed specifications for every project, making sure that we're using exactly the right materials and techniques. Our qualified crews work quickly and efficiently to minimize disruption to your business, and we'll make sure every aspect of the project is handled well, keeping you in the loop throughout. Every project ends with a full evaluation, complete with photos, to make sure you're completely happy with your results.
As a Boise business owner, there's always a lot on your plate. Not only do you need to take care of every aspect of your business, but there are also 230,000+ residents to attract and plenty to do in your spare time, from educational museums to fantastic food. If you're interested in ticking interior floor maintenance off your to-do list, contact EverLine today to discuss your unique business needs.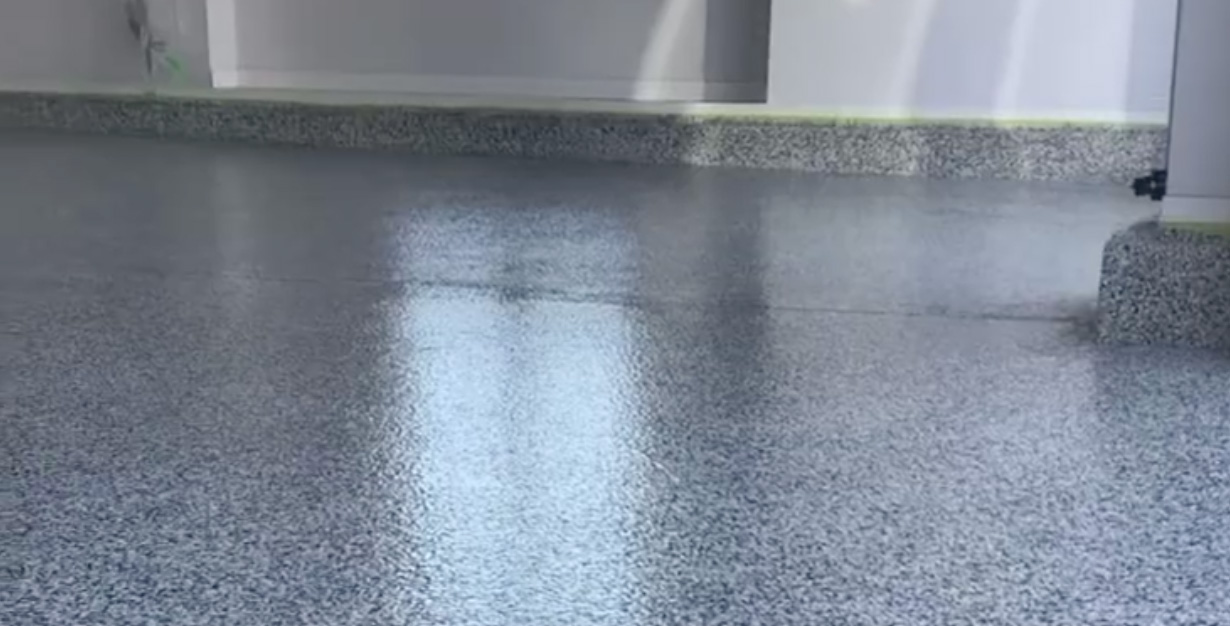 Serving the Greater Boise area, including:
Boise
Caldwell
Nampa
Kuna
Meridian
Star
Eagle