EverLine's Asphalt Pothole Repair
Des Moines is a fun, fast-growing city, with over 200,000 residents and countless visitors constantly looking for the best places to shop, eat, and have fun. This makes it an incredible, competitive place to own a business, but it does mean that making a good first impression is vital. If potential clients and customers arrive at your business to find a cracked, dangerous parking lot, they'll feel put off from visiting. However, EverLine is here to help with our speedy and durable asphalt and pothole repair services.
Choose EverLine Coatings For Fast, Fuss-Free Asphalt Pothole Repair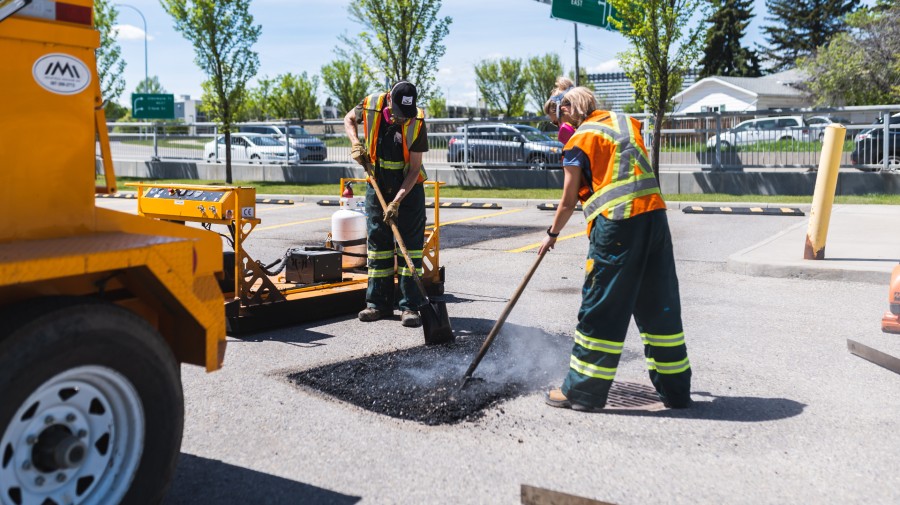 A cracked parking lot forms a poor first impression of your business, and some potential customers may simply decide to keep driving when they see it. Plus, potholes and large cracks can damage cars, leading to potential financial trouble, and can also cause falls and injuries for pedestrians. Luckily, by working with EverLine, you'll find that your parking lot can be quickly repaired by an experienced small crew with little disruption to your business, freeing you up for more important tasks.
We use a proprietary infrared asphalt repair process to quickly fix cracks and potholes, as well as prevent further damage. We'll begin by heating up your asphalt to 300-350 degrees to melt it. This means we can use your old asphalt as if it's new, making our process the most cost-effective and eco-friendly you can choose. We then add brand-new asphalt to fill in the cracks and holes, before compacting the repair area to make it seamless and durable. You'll be able to use your pavement after as little as thirty minutes, meaning the impact on your business is minimal.
Upgrade Your Des Moines Parking Lot
We know that there's a lot of competition between businesses in vibrant, business-friendly Des Moines, and that a great parking lot is a real asset for a business. If you're interested in regular parking lot maintenance you don't have to think about, our Preventative Pavement Maintenance Program is perfect for you. As well as pothole and asphalt repair, it includes many other services including line painting, sweeping, and signage.
Our Asphalt Pothole Repair Work
Before
After
Choose Des Moines' EverLine Coatings for Your Asphalt Pothole Repairs
If you're interested in protecting your business assets and ensuring your parking lot always looks great, speak to EverLine to discuss your options.
Des Moines EverLine Office
Serving the Greater Des Moines & South Central Iowa area, including:
Des Moines
Indianola
Ames
Norwalk
Carlisle
Ankeny
Bondurant
Altoona
Urbandale
Waukee
Adel
Nevada
Huxley
Polk City
Johnston