Des Moines Parking Lot Line Striping Services
Discover the difference that professional parking lot line striping can make in Des Moines, IA! Whether you're managing a commercial property, retail space, or a residential complex, EverLine Coatings is here to provide top-notch line striping services that will enhance safety and maximize the efficiency of your parking lot. Let us manage your parking lot line striping, while you take care of your property and visitors. Why not direct them to visit the captivating Pappajohn Sculpture Park, an outdoor art gallery that showcases stunning contemporary sculptures against the backdrop of the downtown skyline?
Line Striping Services Overview
EverLine Coatings provides a range of parking lot line striping services in Des Moines.
Restriping Old Parking Lots
Over time, parking lot line markings can fade and become less visible, compromising safety and aesthetics. Our re-striping services are designed to refresh your existing parking lot lines, restoring their visibility and improving the overall appearance of your lot. Trust us to bring new life to your parking area.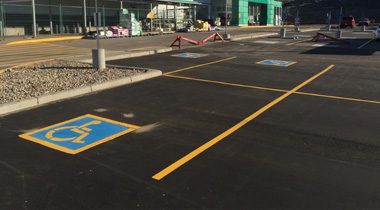 If you're in need of new parking lot striping, our experienced team at EverLine Coatings is here to help. We use high-quality materials and advanced equipment to create clear and well-defined parking spaces, directional arrows, crosswalks, and other essential line markings that ensure smooth traffic flow and organized parking.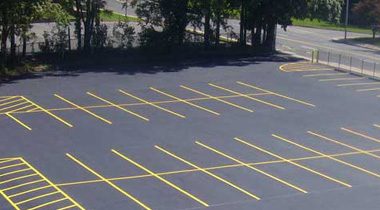 At EverLine Coatings, we understand that each parking lot has unique requirements. That's why we offer specialty markings tailored to your specific needs. Whether it's designating reserved parking spaces, creating ADA-compliant accessible markings, or installing custom symbols and signs, we have the expertise to handle it all. Let us customize your parking lot to meet your exact specifications.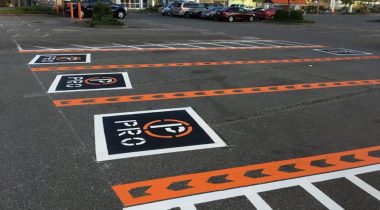 Why Choose EverLine for Line Striping?
When it comes to parking lot line striping in Des Moines, EverLine Coatings stands out from the rest. With our in-depth knowledge of traffic paint brands, we ensure clear and highly visible lines that withstand the test of time. Our team is dedicated to delivering exceptional results, with attention to detail and a commitment to customer satisfaction. We prepare a report on every job we complete, letting you see in photographs the difference our services have made.
We are proud to work with top industry brands, including TBL Durables, a brand known for its durable and long-lasting line striping products. TBL Durables is up to four times more durable than regular traffic paint, which can give you savings of up to 20-30% over 3 years.


Before
After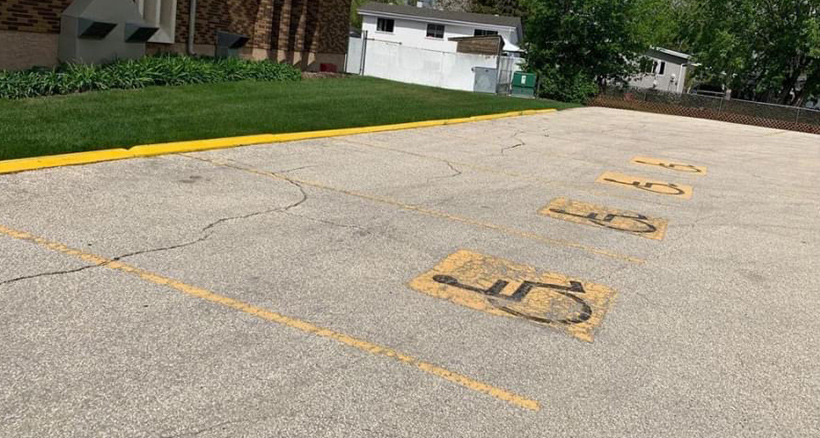 EverLine Coatings' Parking Lot Line Striping Services in Des Moines
Des Moines has a rich history and culture, both of which are on display at the State Historical Museum of Iowa, where engaging exhibits and artifacts showcase Iowa's past. For a taste of natural beauty, visitors can take a trip to the breathtaking Greater Des Moines Botanical Garden, home to a stunning collection of plants from around the world.
Don't wait any longer to enhance the safety of your Des Moines parking lot. Contact EverLine Coatings today for professional line striping services. With our expertise and dedication, we'll ensure your parking lot is visually appealing, well-marked, and optimized for smooth traffic flow. Let's transform your parking lot! Contact us today to request your free quote.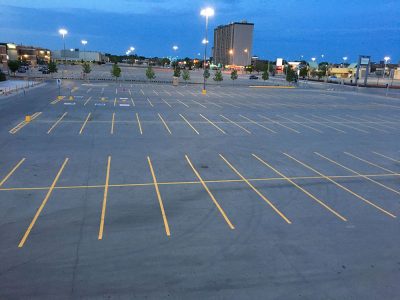 Des Moines EverLine Office
Serving the Greater Des Moines & South Central Iowa area, including:
Des Moines
Indianola
Ames
Norwalk
Carlisle
Ankeny
Bondurant
Altoona
Urbandale
Waukee
Adel
Nevada
Huxley
Polk City
Johnston