EverLine's Sealcoating Services
Your Des Moines, IA parking lot can sustain significant damage if water enters into tiny fractures in the asphalt surface and then freezes. Over time, this can unfortunately result in potholes. Protecting the surface to make it more water-resistant is the best strategy to stop this kind of damage.
EverLine Coatings and Services is proud to provide high quality asphalt sealcoating. In order to stop water from penetrating the pavement and causing damage, we coat it with a sealant. This treatment can significantly extend the life of your parking lot.
Beautify and Protect Your Pavement with Asphalt Sealcoating
Asphalt sealcoating adds a protective layer onto asphalt that can lengthen the pavement's lifespan by reducing cracking and erosion. Before we begin, our team repairs any existing pavement fissures. Then, we use two layers of our premium sealcoating product to create a watertight seal. This leaves the pavement with a solid shield of defense that effectively prevents water damage. Our sealants are designed to be durable and protect your pavement all winter long.
Every EverLine Coatings project is well organized, allowing you to get on with your regular duties as a Des Moines property manager. Our team has a thorough technical understanding of traffic paints and coatings, allowing us to deliver excellent results every time. Additionally, we provide a Preventative Pavement Maintenance Program that includes line striping, crack-filling, and more, which can help you save money over time and as much as double the lifespan of your pavement.
Our Asphalt Maintenance Work
Before
After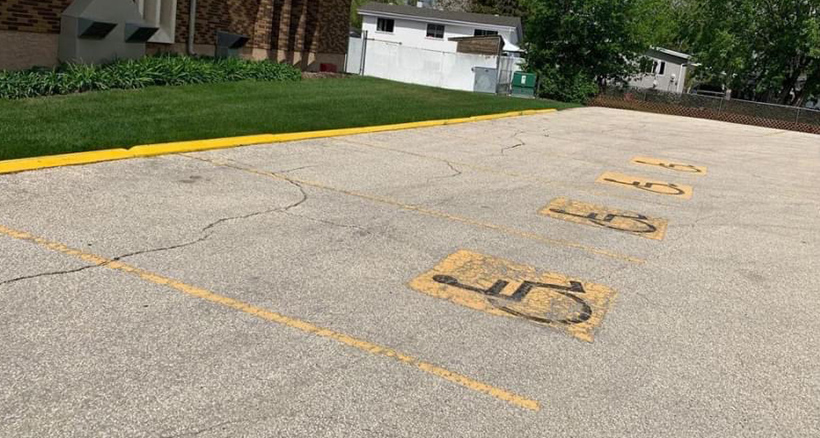 Why Choose Des Moines' EverLine Coatings for Your Asphalt Sealcoating Needs?
Des Moines has many attractions to offer, which might be why it's so popular with visitors and locals alike. The Des Moines Art Center boasts an extensive collection of modern and contemporary art, while the Science Center of Iowa offers interactive exhibits and educational programs for every member of the family. The Pappajohn Sculpture Park features works of art by widely acclaimed artists, while the Greater Des Moines Botanical Garden is a beautiful place to take a moment to stop and smell the flowers. 
You can help your business be a part of the city's charm by keeping your parking lot in top notch condition. Contact EverLine Coatings today to learn more about our asphalt sealcoating services and find out how they can help to maintain your pavement's appearance and function. Contact us today for a free quote!
Des Moines EverLine Office
Serving the Greater Des Moines & South Central Iowa area, including:
Des Moines
Indianola
Ames
Norwalk
Carlisle
Ankeny
Bondurant
Altoona
Urbandale
Waukee
Adel
Nevada
Huxley
Polk City
Johnston