EverLine's Asphalt Pothole Repair Services
All parking lots deteriorate over time as a result of weather-related wear and tear. Unfortunately, this deterioration may make your property in West or South Atlanta appear dilapidated, which may turn off prospective clients or consumers.
In West & South Atlanta, GA, EverLine Coatings offers asphalt repair services. Your pavement's cracks and potholes can be entirely repaired using our infrared asphalt repair technique. 
Get Rid of Potholes and Cracks with Our Infrared Asphalt Repair Services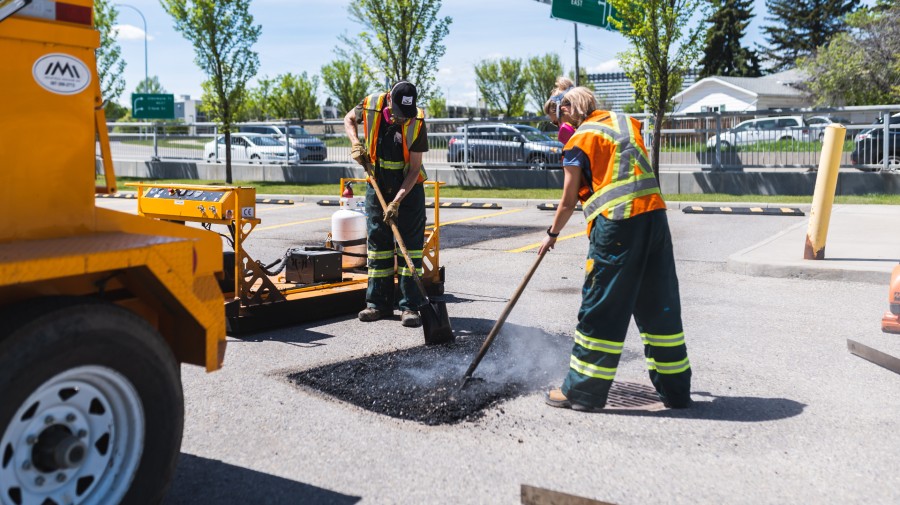 By heating the pre-existing asphalt with infrared radiation, we can melt it so that it blends seamlessly with the material we use to fill potholes and fissures, leaving no visible join and no gaps.
The smooth surface produced by infrared asphalt repair resists water penetration. You can expect the asphalt to be extremely resilient and resistant to future damage after the repair has been completed. It will also look great!
Why Choose EverLine for Asphalt Pothole Repair in West & South Atlanta?
EverLine is aware of the needs and responsibilities of busy property managers like yourself. We manage all aspects of the project so that you may concentrate on your other responsibilities. We are dedicated to providing repairs that last, as we recognize that your pavement is a valuable asset for your company.
To learn more about our Preventative Pavement Maintenance Program, contact us right away. By doubling the lifespan of your pavement, this approach can help you spend less on repairs over time.
Before
After
West & South Atlanta Pothole Repair by EverLine Coatings
Family-friendly activities abound in West & South Atlanta, including the Georgia Aquarium and World of Coca-Cola. You contribute to what makes this city so amazing by working as a local property manager. If you maintain your pavement so that it is pleasant to drive or walk on, you are likely to impress both locals and visitors to West & South Atlanta. Infrared asphalt repair and high-quality, practical, and expert pothole repair services are available from EverLine Coatings. Please contact us right away for a free quote!
West and South Atlanta EverLine Office
Serving the Greater West and South Atlanta area, including:
Atlanta
Newnan
South Fulton
Union City
Fairburn
Fayetteville
College Park
Douglasville
Mableton
Powder Springs
Lithia Springs