Atlanta Sealcoating Services
Time is of the essence when it comes to maintaining your asphalt surfaces in Atlanta, GA. Wear and tear can escalate quickly, leading to potholes that pose a risk to drivers and require costly repairs. EverLine Coatings' professional asphalt sealcoating services provide immediate protection for your pavement. From the Atlanta Botanical Garden to Ponce City Market, Atlanta has a lot to offer, but the local climate can be tough on asphalt, leading to cracks and other damage. Take action now to protect your pavement with our stress-free sealcoating service.
Enhance Your Pavement's Durability, Safety, and Longevity with Expert Asphalt Sealcoating
Asphalt sealcoating is a vital step in preserving and enhancing the lifespan of your pavement. This process involves applying a protective layer that seals cracks and prevents moisture penetration. With EverLine Coatings, you'll experience the immediate benefits of a fresh, uniform surface that resists damage, offers an extended pavement life, and improves safety. We use a double coating of undiluted sealant to give the best possible results. Before we begin, we can also fill any deep cracks to ensure that the sealant can properly protect the pavement.
Why Choose EverLine for Asphalt Sealcoating
In Atlanta, you need a sealcoating partner that understands the urgency of the need to protect your pavement from the upcoming winter weather. Our team has the experience to deliver exceptional results. You'll love our commitment to prompt, reliable service. Unlike many other contractors, EverLine Coatings possesses in-depth technical knowledge of traffic paints and coatings, ensuring a high-quality sealcoating process that is tailored to your specific needs. We have built a reputation for exceeding client expectations and providing long-lasting protection for their asphalt surfaces. We even offer a Preventative Pavement Maintenance Program, which can extend the life of your pavement by a factor of two and lead to significant cost savings over time.
Our Asphalt Maintenance Work
Before
After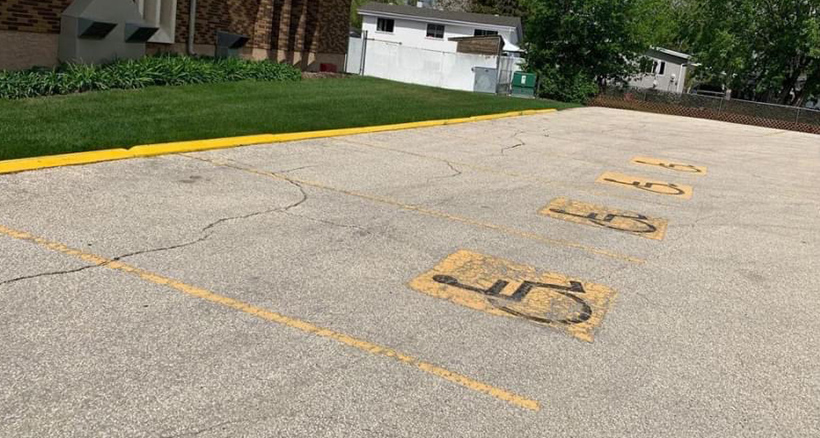 EverLine Coatings Provides Asphalt Sealcoating in Atlanta
As a dynamic city with a rich history and thriving cultural scene, Atlanta offers countless attractions, from the iconic Georgia Aquarium to the vibrant Piedmont Park. In partnership with the city's hardworking property and facility managers, EverLine Coatings is proud to contribute to the preservation of Atlanta's infrastructure. Contact us today for asphalt sealcoating services and experience the difference we can make in safeguarding your pavement. Don't delay: request your free quote now!
Fill out the form below and one of our Atlanta locations will reach out to you for your free quote.
West and South Atlanta
Phone: (404) 436-1626
Contacts:
Owner – Reggie Harmon
Serving the Greater Atlanta area, including:
Alpharetta
Atlanta

College Park



Douglasville

Dunwoody



East Point
Fairburn
Fayetteville

Johns Creek




Lithia Springs



Mableton
Marietta
Milton
Newnan
Peachtree City
Powder Springs
Roswell
Sandy Springs
Smyrna

South Fulton




Union City