EverLine Coatings Atlanta's Asphalt Pothole Repair Services
The Atlanta metro area is a wonderful place to live, work, or study, and even better for business owners. Whether your business is located in vibrant East Atlanta, stunning Downtown, or one of the friendly, quirky suburbs, this striking city has plenty to offer. However, it is a city with high standards, and a parking lot full of potholes can really drive away Atlanta locals. With EverLine's infrared asphalt repairs services, you can get your lot looking great again, and prevent accidents and injuries.
EverLine's Speedy, Durable Asphalt Pothole Repair Services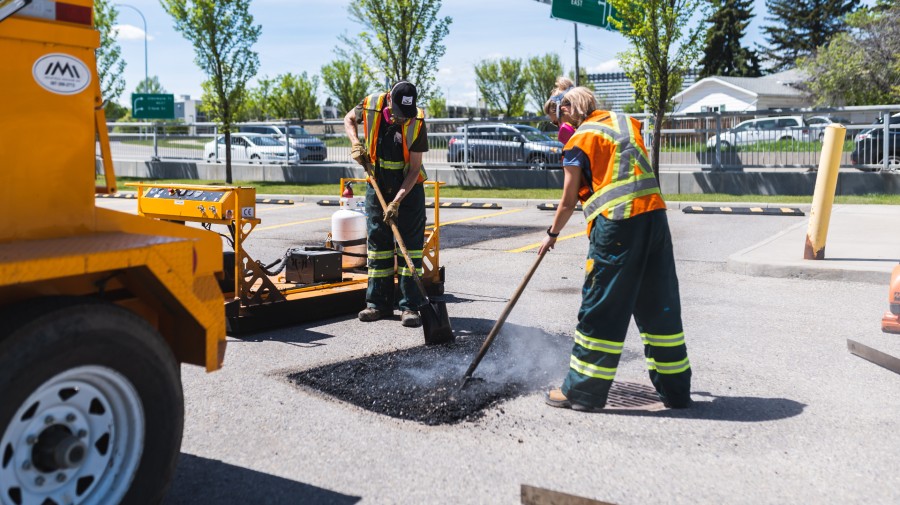 Your parking lot is one of your biggest assets and forms the first impression of your business for potential customers. Potholes are not only unsightly and make it look like you don't care about the impression you make, but can also cause injuries to pedestrians and damage to vehicles.
Luckily, EverLine's durable, speedy infrared asphalt repair services are here to help. We begin by heating the affected asphalt to 300-350 degrees, melting old asphalt so that it behaves like new asphalt. Next, we'll add new asphalt to bring the pothole up to the correct height, then compact the area into a durable, watertight patch. This method takes as little as 20 minutes, and you can use your repaired pavement in as little as 30 minutes. It's also more cost-effective and eco-friendly than comparable methods, as it uses so few resources, and also only requires a small crew.


Why Choose EverLine For Asphalt Pothole Repair
EverLine understands that your parking lot is important to you, and wants to help you protect it in the long term. We'll use only the best techniques and materials, and ensure that our crews are fully trained and prepared for your project. Communication is prioritized throughout so you're always in the loop, aiming to free you up for other tasks.
EverLine also offers a Preventative Pavement Maintenance Program, designed to double the life of your pavement. This long-term solution includes not only asphalt repair, but also other services from crack filling to line striping.
Before
After
Atlanta's Top Pick for Asphalt Pothole Repair
Atlanta is a challenging yet rewarding place to own a business, with nearly half a million residents to attract and lots to do in your spare time, from strolling through the Botanical Garden to enjoying the fantastic fine dining scene. Having a safe, pothole-free parking lot is essential to live up to the standards of the city. If you're interested in quality asphalt repair, get in touch with EverLine for a quote!
Fill out the form below and one of our Atlanta locations will reach out to you for your free quote.
West and South Atlanta
Phone: (404) 436-1626
Contacts:
Owner – Reggie Harmon
Serving the Greater Atlanta area, including:
Alpharetta
Atlanta
Belvedere Park
Candler-McAfee
College Park
Conyers
Decatur
Douglasville
Dunwoody
Fairburn
Fayetteville
Forest Park
Johns Creek
Lithia Springs
Mableton
Marietta
McDonough
Milton
Newnan
Panthersville
Powder Springs
Riverdale
Roswell
Sandy Springs
Smyrna
South Fulton
Stockbridge
Stonecrest
Union City