Durable Epoxy Floor Coating for Commercial Properties
Interior floors in commercial properties bear the brunt of heavy foot and equipment traffic, and they can quickly succumb to grime and stains. Between worn-down surfaces and slippery spots, you can face significant liability risks unless your floors are properly protected.
Our high-performing EverFloor Durable Systems epoxy floors ensure your commercial interiors look attractive, reduce the likelihood of slips, and offer low-maintenance upkeep that saves your business time, money and hassles.
Advantages of Epoxy Flooring for Industrial Spaces
Epoxy sealants are a highly effective treatment for getting the safest, longest life out of your commercial floors. Epoxy is long-lasting, stands up beautifully against wear and tear, and provides an attractive finish to make your floors appealing to both employees and visitors.
Customized Epoxy
Floor Designs
Get beautiful floors that feature custom-selected color flakes to really make your branding stand out. Choose from a variety of color options and styles to boost your floor's appearance and create a lustrous, unique design that will impress all who set foot in your facility.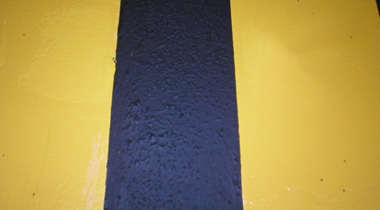 Slip-Resistant
Floor Coatings
Snow, ice, rain and other forms of moisture can cause foot traffic hazards and result in costly liability issues. Safeguard areas that are especially prone to moisture or slippage, such as pedestrian walkways, entrances, and stairs, with our special slip-resistant coatings.
Enhance the Functionality of Your Warehouse Floors with Interior Line Painting
Enjoy clearly designated areas that staff and visitors can easily navigate with bright, appealing interior floor markings protected by epoxy.
Convenient and customizable, EverLine's epoxy floor coatings can be applied over the top of floor markings.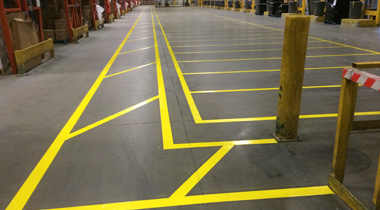 Before
After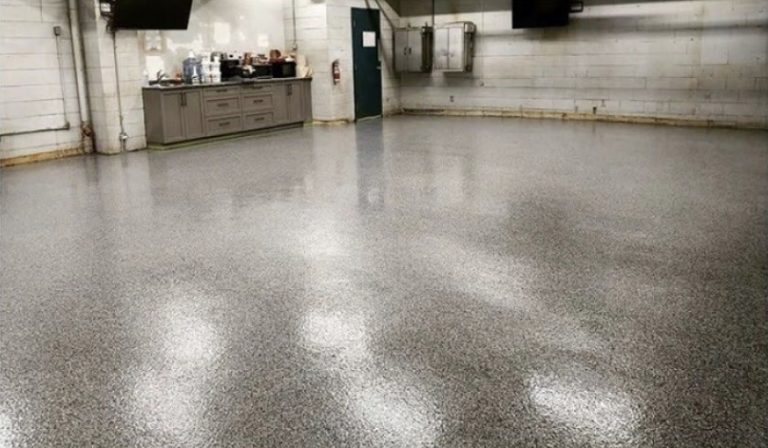 Enjoy Beautiful, Safe, Lasting Commercial Flooring
Get slip-free, well-designed interior floors from EverLine Coatings that remain attractive even for your highest-traffic interior spaces—with beautiful, protective epoxy floor coatings that give you peace of mind that your commercial floors are safe and designed to last.