EverLine Coating's Power Washing Services
Whether it's dirt or gravel that has washed up from the Tampa Bay weather or layers of grime that has settled onto the surfaces of your property, sometimes despite your hardest efforts, your facility can lose its luster over time. So what's the solution? You're a property manager with a busy schedule and lots of responsibilities to tend to. You can count on EverLine Coatings and Services to help. We'll give you a hassle-free process from start to finish and take care of every detail of your power washing, big or small.
Tampa Bay's Power Washing Professionals
Our team can clean wood, metal, brick, concrete, and asphalt and make it look new again. Your property is in good hands. We have the appropriate nozzles, pressure settings, and expertise needed to clean your surfaces and protect their integrity at the same time. Here at EverLine Coatings, we've invested in some of the most cutting-edge machinery for high-pressure cleaning. Our employees regularly utilize hot water power washers. Using hot water helps us get a deeper clean and remove stubborn stains and smudges from your surfaces.
We are so confident in our power washing services that we offer them as a part of our Preventative Pavement Maintenance Program. You aren't just another number when you partner with EverLine Coatings. We are fully committed to your success. When you choose this program you typically double the life of your pavement, saving you money and CAM costs in the long run.
Our Pavement Maintenance Work
Before
After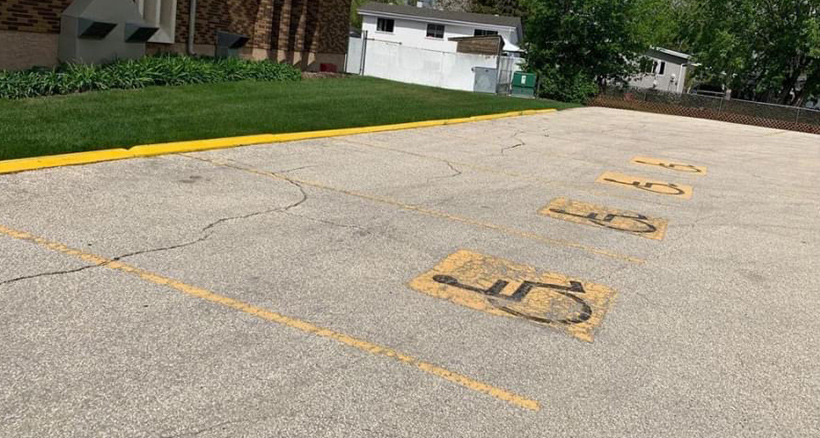 Invest in a More Professional Looking Parking Lot with EverLine Coatings' Power Washing Services
The Tampa Bay area provides its residents with all the advantages of a major urban area, including professional sports teams, museums, and a wide variety of entertainment and food options, all within walking distance of the beach. Luckily, the Tampa EverLine Coatings crew is ready and waiting to provide parking lot power washing and other services to make your lot the envy of the neighborhood. Get in touch with us today for a free estimate and learn more about how we can maintain your parking lot and increase your property value.
Tampa Bay EverLine Office
Serving the Greater Tampa Bay area, including:
Lutz
Tampa
Palm Harbor
Clearwater
Oldsmar