EverLine Tampa Bay's Pavement Maintenance Services
Although Tampa Bay is home to the Rays and the Buccaneers, it's also home to some serious rainfall and flooding. Extreme weather conditions like rain, high winds, and hurricanes can cause serious damage leading to major headaches for property managers to deal with. Parking lots crack and deteriorate over time but certain weather conditions can shorten their lifespan.
Working with EverLine Coatings makes your parking lot maintenance simple and hassle-free. At EverLine Coatings, we are committed to providing you with thorough, reliable, cost-effective pavement maintenance services, so you'll have peace of mind that this asset lasts as long as possible.
Whether you are striping a brand new parking lot or refreshing the markings of an existing lot, EverLine Coatings has the best quality products and a highly trained team to get the job done right.
Parking lot line painting with high-quality paint will make your parking lot easier to navigate, no matter the weather. Bright TBL Durables paint can withstand damaging sun exposure and rain. Lasting up to 12 months, your lots will be fresher and safer. Highlighting walkways and accessible parking, caution areas, and stops are all ways EverLine Coatings can make your parking lot safer and more aesthetically pleasing.
Parking Lot Sealcoating and Asphalt Repair
Parking lots covered in potholes can be treacherous to vehicles and pedestrians. Potholes and cracks can increase your liability for vehicle damage, property damage, and personal injury and may deter customers. EverLine Coatings can help you keep your parking lot pothole-free with pavement maintenance.
See how our proprietary infrared asphalt repair process can refresh your lot. This method includes heating the asphalt to about 300-350 degrees to penetrate the surface layer of pavement. This melts the asphalt, resulting in the equivalent of fresh asphalt.
If your parking lot is looking a little worn down or patchy from repairs adding asphalt sealcoating makes it look like new. It will slow pavement deterioration and prevent water seepage, adding years to the life of your lot!
Parking lot accessories include speedbumps, parking blocks, parking signs, and parking signs and bollard covers. All of these accessories are designed to improve safety, security, efficiency, and curbside appeal. The team at EverLine Coatings can map out the location for each accessory you need and handle its installation and any future maintenance.
Our Pavement Maintenance Work
Before
After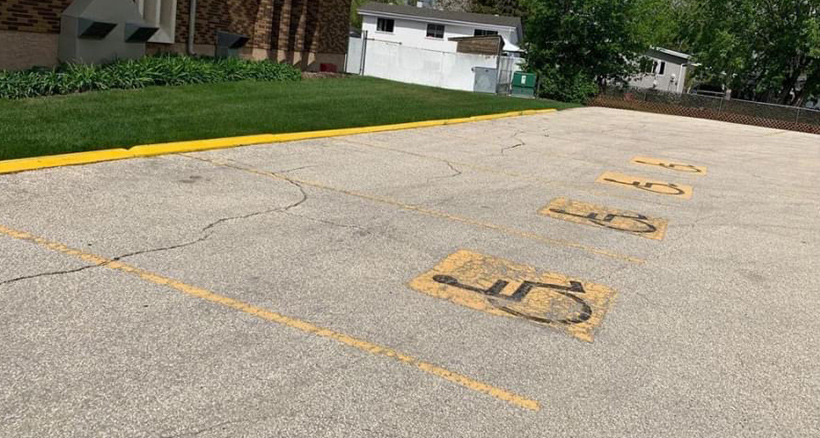 Double the Results, Half the Hassle
When you sign up for our Preventative Pavement Maintenance Program, you can rest assured that your valuable property asset will be protected and in its best condition for years to come. And by putting your property in the capable hands of EverLine Coatings, you will double your return on investment all while having one less maintenance task on your to-do list.
Guaranteed Quality and Satisfaction with EverLine Coatings' Pavement Maintenance Solutions
With Tampa Bay's long tourist season and varying weather patterns, your plate stays full with managing your business and keeping up with the fast pace of the area. Take time to enjoy the beauty around you and let EverLine Coatings' experienced professionals get your parking lot maintenance done. Request a free estimate from us today!
Tampa Bay EverLine Office
Serving the Greater Tampa Bay area, including:
Lutz
Tampa
Palm Harbor
Clearwater
Oldsmar