Professional Parking Lot Services from EverLine Coatings
In Lakeland, FL, maintaining a well-performing parking lot is a great way to make a good first impression with both visitors and local residents. EverLine Coatings provides a reliable parking lot line striping service that ensures clear and distinct lines between parking bays.
Occasional asphalt repair is also vital to deal with fissures, cracks and potholes caused by weather conditions. At EverLine Coatings, we plan each repair job carefully to minimize any inconvenience to busy property managers. We also provide asphalt maintenance services, including asphalt sealcoating.
In everything we do, our main goal is to keep things simple for our clients. We know that you have a lot on your plate as a property manager, and we don't want to give you more to juggle. Therefore, we make sure your project is well-planned and executed, so you can focus on more pressing responsibilities.
Parking Lot Line Striping in Lakeland

Our parking lot line striping service allows property managers in Lakeland to keep their parking lots looking good. By erasing previous markings and painting new lines with precision, we guarantee a high-quality finish that will not confuse drivers using your parking lot. Aesthetic excellence is a priority for us!
Our TBL Durables traffic paint lasts longer than other brands, giving you crisper lines for an extended period. You can save money by not needing to restripe your parking lot so often when you choose to work with EverLine Coatings.
Lakeland Asphalt Repair From EverLine Coatings
EverLine Coatings also specializes in parking lot repair. We use an infrared asphalt repair technique to fill potholes. This involves heating the existing asphalt so that it can be incorporated easily with the new material. The result is a very high-quality and durable surface that is smooth and enjoyable to drive and walk on. We clear away any loose aggregate to leave a premium-quality finish.
Lakeland Asphalt Sealcoating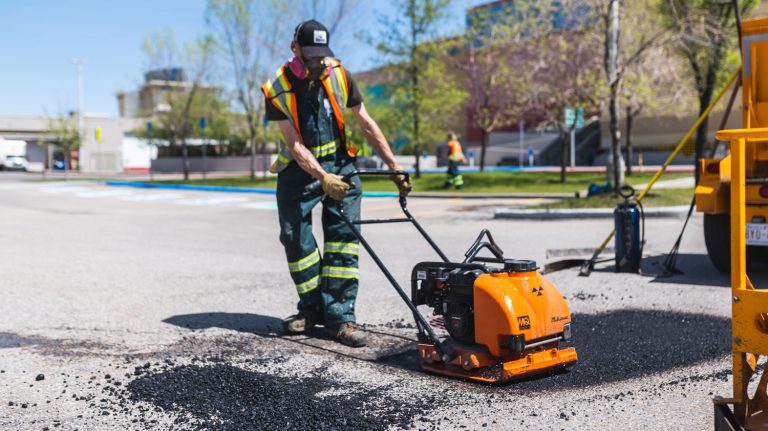 Sealcoating is another service we provide to protect the pavement and prevent cracks from forming. Our asphalt-based coating withstands extreme temperatures and provides a smoother driving surface. We apply two coats of sealant after repairing and cleaning the surface to increase its quality and durability.
Our Pavement Maintenance Work
Before
After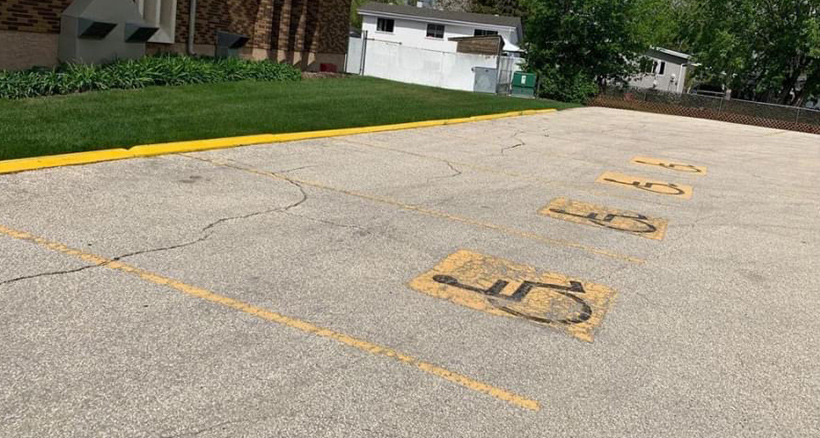 Choose EverLine Coatings and Services for Parking Lot Repairs in Lakeland
In the heart of Polk County, Lakeland is a great base from which to have outdoor adventures. Visitors come here to stroll around Bok Tower Gardens or take their kids to Lakeland's Florida Children's Museum. While they're here, they love to sample local businesses. You can ensure a positive impression of your business by keeping your parking lot visually appealing and easy to drive and walk on.
If you are in Lakeland and need parking lot line striping or asphalt repair services, contact EverLine Coatings for a free estimate. We'll take care of your parking lot repairs and maintenance, so you can focus on overseeing your property and operating your business. Contact us today for a free quote!
Tampa Bay EverLine Office
Serving the Greater Tampa Bay area, including: