EverLine's Parking Lot Line Striping Service
Tampa Bay is a busy place, with a bustling tourism scene, never mind just the almost 400,000 people who call just the city itself their home. With so much traffic, it makes sense that there are plenty of parking lots though the city with faded lines. We get it, it can be very challenging to keep up with your parking lot lines when traffic wears them down.
But, having a lot with unclear lines can be a liability by making it hard to navigate and park in your space. Plus, it sends the message to customers that doesn't reflect too well on your business or on the brands you rent your space out to. Tampa's EverLine Coatings offers parking lot line striping in Tampa Bay that can make your property look great while saving you money and time in the long run.
Tampa Bay Line Striping Services
Painting the lines for your new parking lot layout is a precision job that requires high-end equipment and detailed work. We make lasting pavement markings that tell people where to park, who can park in designated spots, where they should pause for pedestrians, and much more.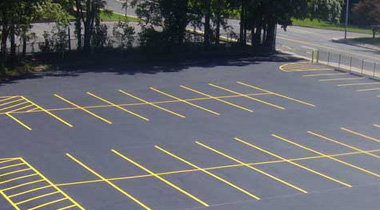 Re-Striping Existing Parking Lots
With faded lines that aren't clear, you are at risk of accidents and the liability that comes along with them. Parking lot line re-striping is important to keep your lot safe for vehicles and pedestrians to navigate.
Whether your parking lot needs specialty markings or custom stenciling like arrows, bicycle lanes, or crosswalks, we are happy to do it all! We can even use custom paint colors so your brand is represented well.
Why Work with EverLine Coatings?
It is rare for contractors to have a deep understanding of the technical specifications of traffic paints and coatings. But our team has the expertise to build out specifications for projects, maintain your pavement, repair your asphalt, and even correct errors, and not simply paint over what is already there (unless that's all you need.)
We carry an exclusive license for the private application of TBL Durables products in North America. TBL Durables is a leader in traffic paint, and they make high-quality paint options that allow us to offer you more durable and vibrant results.
With this higher-quality paint, we can offer you savings in the long run, since you won't need our painting services as often. Our clients report that in three years they can save 20-30% on parking lot striping thanks to our work.


Before
After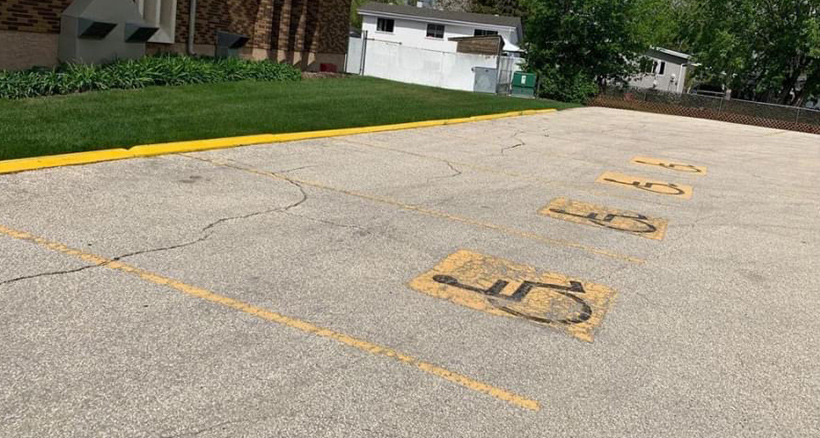 Choose Us for Parking Lot Line Striping in Tampa Bay
With higher quality products, more knowledgeable professionals, and stellar customer service, we're your foremost option for parking lot line striping in Tampa Bay. Choose EverLine Coatings, and we'll be your partner in helping keep your lot safer and looking professional. Request a quote today!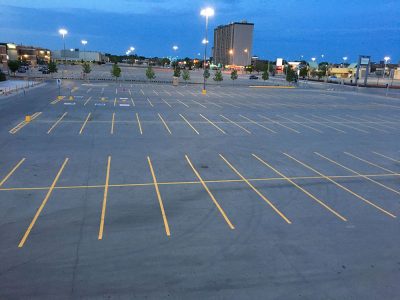 Tampa Bay EverLine Office
Serving the Greater Tampa Bay area, including: