EverLine's Asphalt Sealcoating Services
Remember how your parking lot looked the last time it was repaved? You can get that look and significantly extend the life of your parking lot without repaving it. The secret is professional asphalt sealcoating. With a sealcoat, your asphalt can remain smooth for much longer, which will reduce your costs in maintaining, repairing, and repaving it down the line. EverLine Coatings offers expert asphalt sealcoating in Tampa Bay.
Benefits of Asphalt Sealcoating
Sealcoating creates a smooth, durable surface for your parking lot that can offer it many benefits, including:
Reduce damage: The sealcoat acts as a protective barrier, reducing the damage that the parking lot experiences and preventing the formation of cracks and potholes.
Prevent aging: The humid environment in Tampa Bay affects parking lots by drawing out the oils that keep them rubbery and whole. A sealcoat does not allow the underlying pavement to touch water, keeping it in good condition for longer.
Avoid repaving: With an extended lifespan, your parking lot will not need to be repaved for quite some time. This is a very significant savings for you.
Improve looks: Sealcoating achieves a smooth, dark, and perfectly level look. It is especially important for places like high-end venues and golf courses, which need to look appealing and well-maintained to keep their clientele.
Why Work with EverLine Coatings?
There are other professionals offering asphalt sealcoating in Tampa Bay, so why choose EverLine Coatings? Working with our team offers many advantages, including simplicity. We understand that, as a property manager, you have a lot more on your mind than your parking lot. We make the long-term success of your asphalt our number one priority, so it doesn't have to be yours. You can expect a hassle-free experience, from clear quotes with an explanatory video to a final report on the condition of your asphalt.
The experts at EverLine Coating also have advanced technical knowledge about asphalt sealcoating. We can advise you on your parking lot needs, how sealcoating will improve it, and other specifications for your parking lot. When you choose our asphalt sealcoating you may want to opt into our whole Preventative Pavement Maintenance Program. This program typically doubles the life of your pavement, so you can save a great deal on maintenance, repair, and delayed repaving costs.
Our Asphalt Maintenance Work
Before
After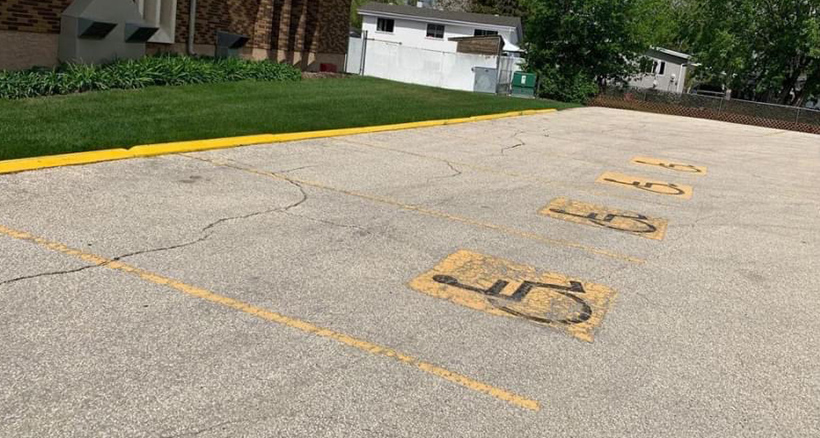 Reach Out to Tampa Bay's EverLine Coatings Today for Asphalt Sealcoating
Why get the professionals at EverLine Coatings to do this job? It requires a lot of experience, access to great sealcoating products, and site preparation. In order to get a good quality sealcoat, you need to fill in cracks, no matter how small, and repair potholes and other major issues first. A sealcoat is all about long-term value, so don't sacrifice any of it by getting a subpar job from your staff or less experienced asphalt maintenance companies.
Reach out to our team today for high-quality asphalt sealcoating in Tampa Bay.
Tampa Bay EverLine Office
Serving the Greater Tampa Bay area, including:
Lutz
Tampa
Palm Harbor
Clearwater
Lakeland
Land O' Lakes
Oldsmar
Largo
St. Petersburg
Brandon
Temple Terrace
Brooksville
Springhill
New Port Richey