EverLine's Asphalt Repair Services
Several factors contribute to the rundown appearance of the exterior of commercial buildings in Tampa. One of the worst is a parking lot that is crumbling and full of holes and divots. Any of these issues is not only unsightly but also dangerous, as your customers may trip over them or have their vehicles damaged as a result. At Tampa Bay's EverLine Coatings and Services, our asphalt and pothole repair services can keep your parking lot safe for you and your customers.
Save Time with EverLine's Asphalt and Pothole Repair Services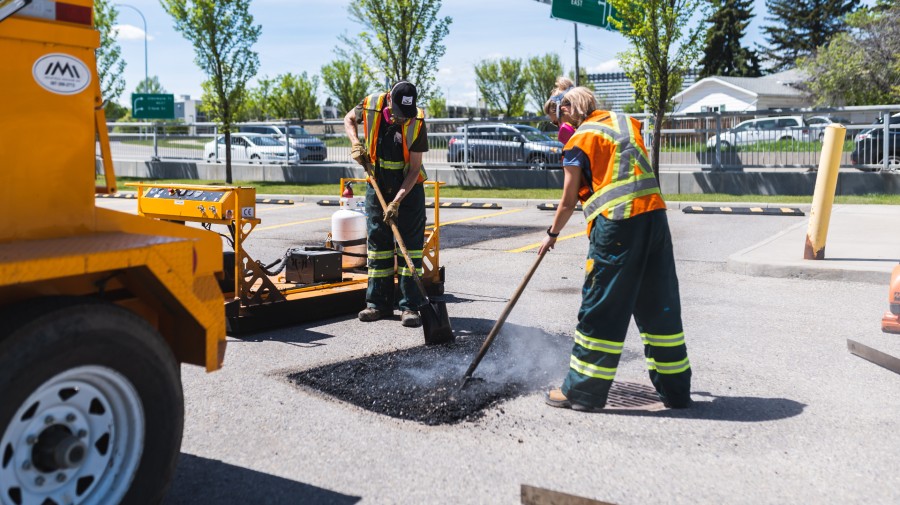 If you are a busy property owner or manager, you know how important it is to keep your asphalt parking lot in pristine condition. However, you shouldn't use an asphalt repair service that causes you an extra hassle. Invest your valuable time in the important workings of your business. You should hire a reliable pavement maintenance firm to handle parking lot upkeep on your behalf. When it comes to asphalt and pothole repair services, commercial properties in Tampa Bay, FL can rely on the expertise of EverLine Coatings.
Fast & Reliable Asphalt and Pothole Repairs Using Our Custom Infrared Process
Never worry about loss of revenue because of having to block-off your parking lot for repairs. With EverLine Coatings' infrared asphalt repair technology, your damaged asphalt can be sustainably repaired and opened back up in a fraction of the time. Some of the benefits of this cutting-edge technology include:
Rapid — Traffic can return to the area 30 minutes after repairs are made
Protecting — Prevents water penetration and damage
Valuable — The most economical method for addressing asphalt repair needs
Protect Your Newly Repaired Asphalt with Our Sealcoating Services
With EverLine's premium asphalt sealcoating service you can protect your pavement from further damage and enjoy its benefits all year long.
Comprehensive Asphalt Maintenance for Businesses
Heavy traffic asphalt driveways and parking lots take a beating from the weather. However, you can get the most out of your asphalt with regular, thorough maintenance. Our comprehensive asphalt maintenance services included in our Preventative Pavement Maintenance Program will keep your commercial pavement and parking areas looking good, functioning well, and lasting as long as possible. We can even specialize in parking lot line striping.
Before
After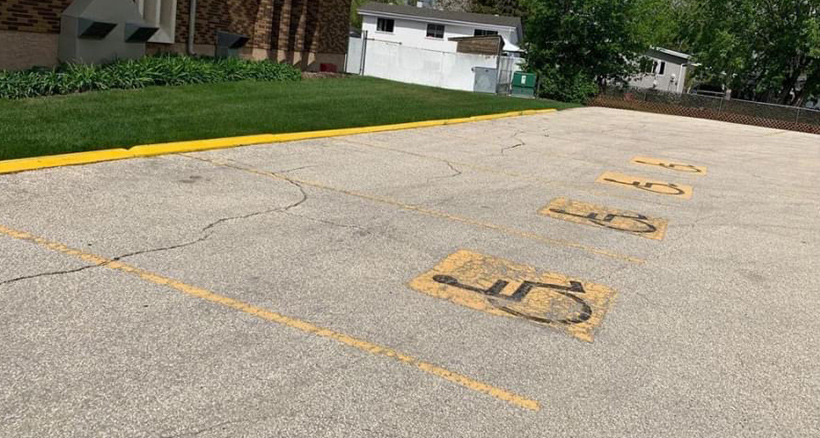 EverLine Coatings Serving Tampa Bay
EverLine Coatings has made our mission to become the go-to company for discerning customers in Tampa Bay, FL in need of a property maintenance contractor known for their professionalism, courtesy, organization, and efficiency.
We care deeply about the financial and operational health of your property and will do whatever it takes to see it through to a prosperous future. Contact us for a free estimate.
Tampa Bay EverLine Office
Serving the Greater Tampa Bay area, including:
Lutz
Tampa
Palm Harbor
Clearwater
Lakeland
Land O' Lakes
Oldsmar
Largo
St. Petersburg
Brandon
Temple Terrace
Brooksville
Springhill
New Port Richey