Quality Asphalt Crack Filling from EverLine Coatings
Even a small crack can lead to a pothole. In fact, any crack in your asphalt will allow humidity and moisture in, wearing the crack down much faster than it formed in the first place. Asphalt pavement maintenance is one of those things that, if you don't keep on top of it, gets much worse quickly. That's why we always recommend our clients get asphalt crack filling done the moment they notice an issue.
In Tampa Bay, this problem is even worse. High humidity and salty conditions make asphalt cracks deeper quickly and also draw out the oils the asphalt needs to remain supple and whole. Tampa Bay's EverLine Coatings offers fast and convenient asphalt crack filling to fix the problem.
Our Asphalt Crack Filling Process
We're noted for doing a complete, thorough job with our asphalt crack filling and creating a surface that doesn't crack again very easily. So, how do we do it? Here's our process:
Site preparation: We use air compression to remove the dirt, dust, and any other debris in the crack, or it would interfere with the seal. We then use a concentrated flame to burn away plant material and dry out the area.
Add material: We add crack-filling material.
Bonding: We complete an edge-to-edge bond. The advantage of this is that the crack is watertight, which prevents further water penetration and the issues that come with it.
Cool down: The area typically needs six to eight hours to cool down in order to be drivable. If you need it earlier, we can speed up this cooling process.
Asphalt crack filling is a service we offer on its own, but we also do it as preparation for our aspahlt sealcoating service. Getting a seal coat can help significantly extend the life of your asphalt and make it look great. Talk to us about whether a seal coat is right for you.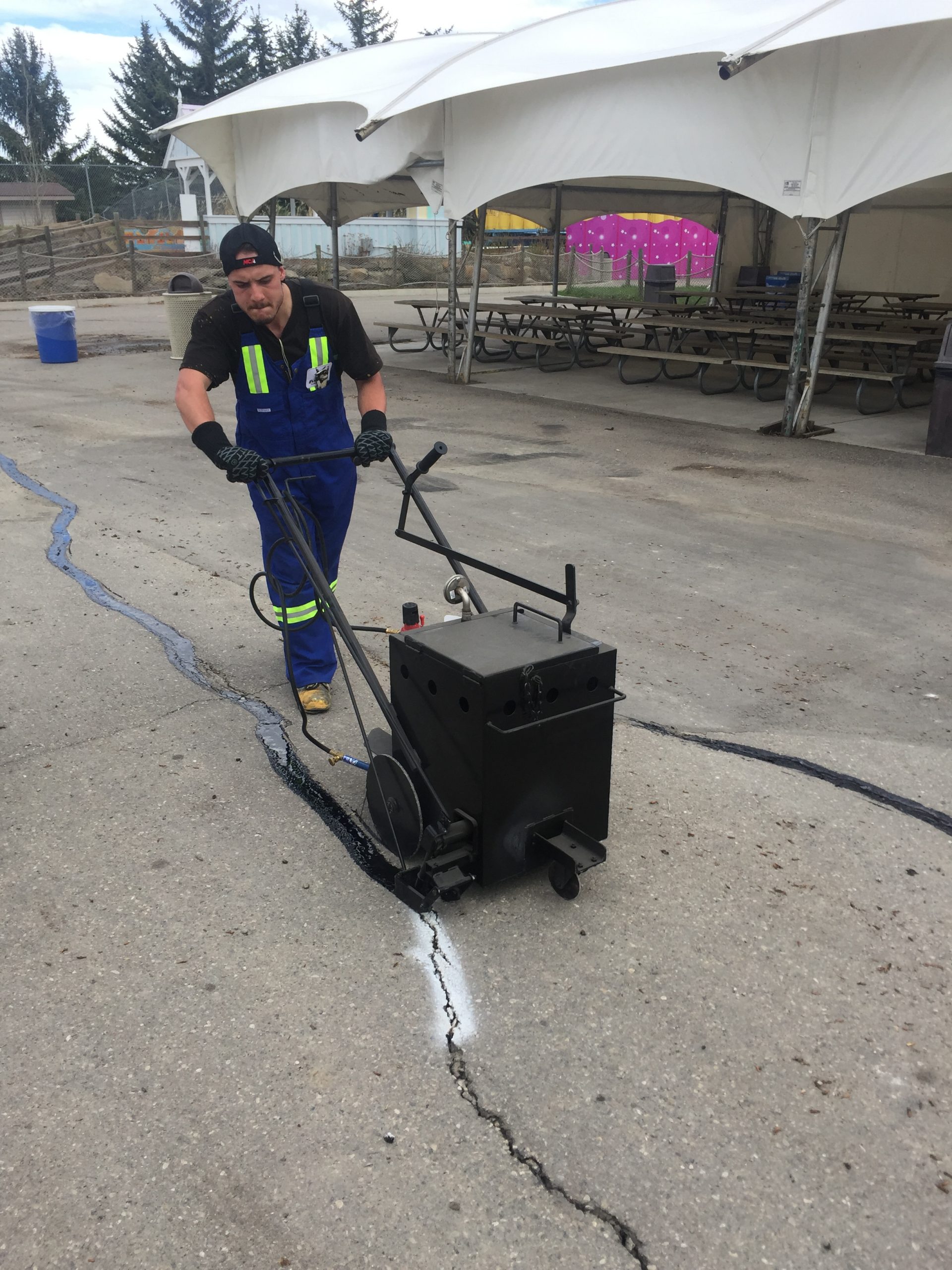 Advantages of Working with EverLine Coatings
Keeping your asphalt in good condition shouldn't be such hard work. At Tampa Bay's EverLine Coatings, we seek to make pavement maintenance such as parking lot sweeping or power washing easy for you. Here are a few ways how:
Hassle-free: You have other things on the go, so you need a company that will coordinate your project properly without bothering you unnecessarily. EverLine is committed to making your asphalt crack filling simple.
Clear proposals: We send you a digital proposal for our work, including a personal video that walks you through the process. You will feel confident about the price and scope of work.
Full satisfaction: We evaluate our work, take pictures, and ensure you got what you paid for.
Asphalt Crack Filling in Tampa Bay
Most people in the Bay Area would rather spend their time cheering on the Buccaneers, enjoying some sunshine, or just heading out to fish rather than stay behind to supervise a pavement repair.
If you want to spend less time on your asphalt maintenance, choose our services. We offer asphalt crack filling in Tampa Bay that will keep your parking lot in much better condition for longer. Contact us today.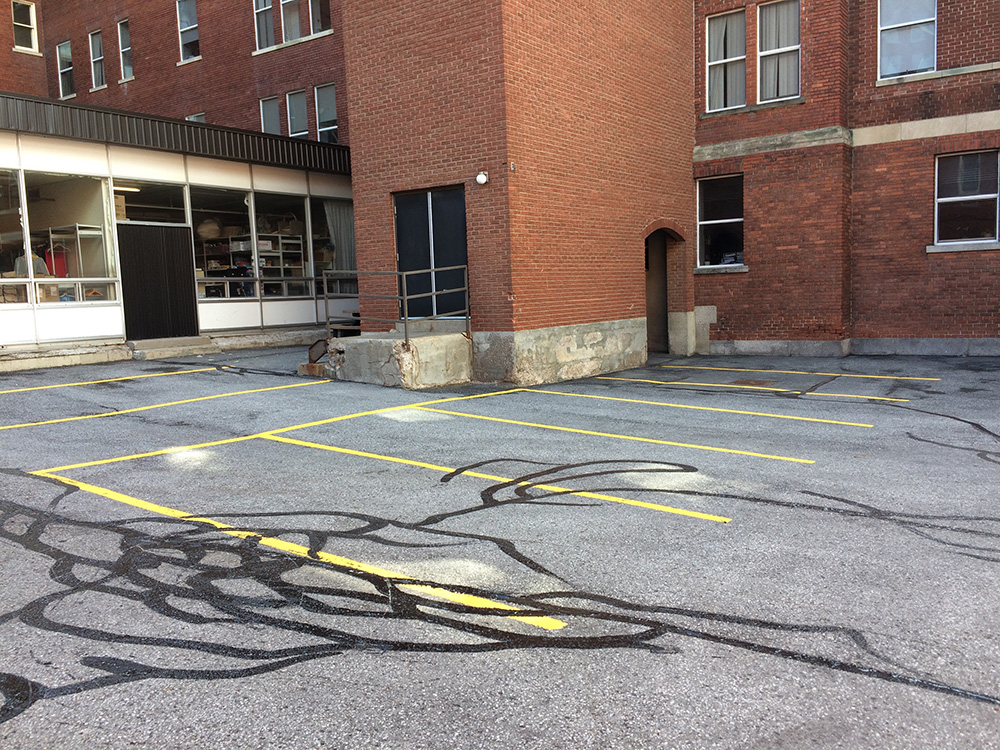 Tampa Bay EverLine Office
Serving the Greater Tampa Bay area, including: