EverLine's Power Washing Services
Southeast Florida is a region with high standards, and it's important that your business lives up to them. Locals and residents alike love this region for its vibrant culture, sandy beaches, and fantastic climate all year round. However, a dirty parking lot may drive them away, as it makes it look like you don't care about your business. With power washing by EverLine, you can make sure your parking lot is clean and sparkling, helping you make a fantastic first impression.
Keep Your Parking Lot Tidy With Power Washing
There are many reasons that your parking lot can become dirty over time, whether it's dust in a hot Florida summer, salt, dirt, mud, or even loose paint from renovations. Our power washing service involves using a high-pressure spray of hot water to remove any dirt or contaminants from your pavement, and it's suitable for a wide range of surface types including wood, brick, metal, concrete, and asphalt.
We use state-of-the-art power washing equipment and the best techniques to clean your lot without damaging it. Regular power washing can protect your pavement from damage, boost curb appeal, and even get rid of graffiti. If you want to protect your property value and business reputation, power washing is essential.


Why Choose EverLine For Power Washing
EverLine can offer regular power washing, or one-off washing to deal with graffiti or an accident. Our small teams are all trained in technique and use of our powerful equipment, to ensure your results are the best possible. We'll communicate with you throughout the whole process, so you're always in the loop, taking a weight off your mind.
Our Pavement Maintenance Work
Before
After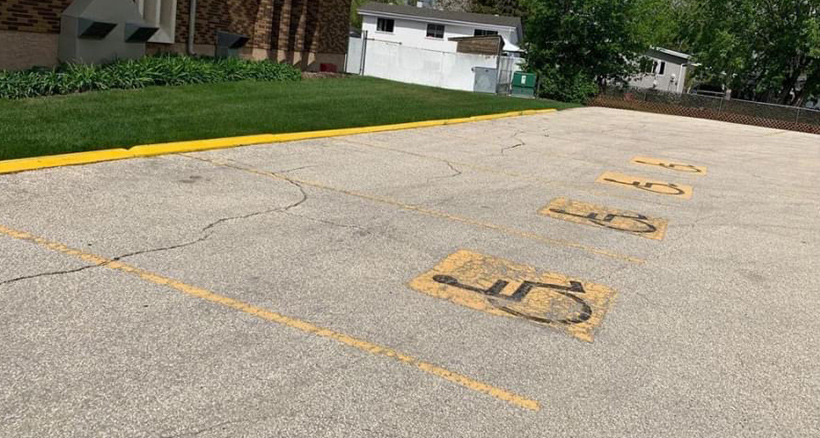 Keep Your Southeast Florida Property Looking Great!
There's so much to do as a Southeast Florida business owner, and the region also offers a lot to do in your spare time. Whether you're into eating seafood, relaxing at the beach, or shopping in quirky independent boutiques, you don't want to spend your time thinking about parking lot maintenance. For that reason, our Preventative Pavement Maintenance Program might be right for you. The program is designed to double the lifespan of your pavement and includes not only power washing but also other services such as line painting and parking lot sweeping. If you're interested, get in touch with us for a quote to get started.
Southeast Florida EverLine Office
Serving the Greater Miami, Fort Lauderdale, and Boynton Beach areas, including:
Sunrise
Weston
Pembroke Pines
Surfside
Delray Beach