EverLine Coatings' Lot Striping Services
Parking lot line striping is an important service for businesses in Miami, Fort Lauderdale, Boynton Beach, and the rest of Southeast Florida. If parking places are not properly marked, drivers may have trouble parking safely. Improperly parked cars can close off two or more spaces, which reduces the number of parking spots that can be used by customers. You could also be held liable for any accidents that happen as a result of poorly visible line markings, so as a property manager, it's imperative to maintain clear line striping in your parking lot. EverLine Coatings is knowledgeable about the requirements for traffic paints and can improve your local parking lot!
EverLine's Parking Lot Line Striping Services
EverLine Coatings offers the following parking lot line-striping services:
Line Striping in a New Parking Lot
EverLine offers line marking services for freshly built parking lots. Parking spaces, sidewalks, curbs and loading zones can all be easily recognized from one another. Let us create a fully functional parking lot for your business on your empty lot.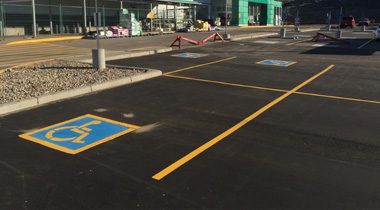 Existing Parking Lot Re-Striping
Are your parking lot's lines and other markers fading and becoming more difficult to see? The lines will be much more visible and functional after re-striping. We provide a report with before and after photos to show the impact of our line marking service.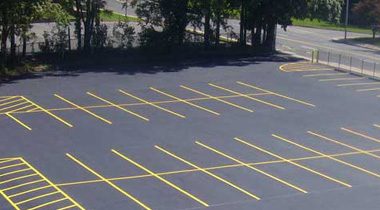 Do you want to add customized markers to your parking lot to make it easier to use? We offer a variety of practical line markings, such as cycle lanes, safety markings, and crosswalks. You could even decide to trademark your parking lot by including your business logo.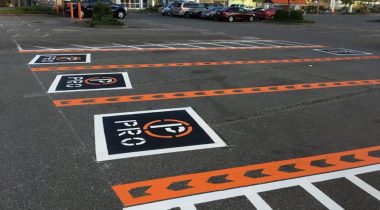 Advantages of the Line Striping Service from EverLine Coatings
Contractors rarely have extensive technical knowledge of traffic paints and coatings. Our team separates itself from the competition by having an in-depth understanding of this subject.
We hold an exclusive license for the private application of TBL Durables traffic paint in North America. The line painting supplies from TBL Durables are durable and high quality. They often last three to four times longer than regular road paint. According to comments from our clients, using TBL Durables for your line painting job can result in maintenance savings of up to 20–30% over the course of three years.


Before
After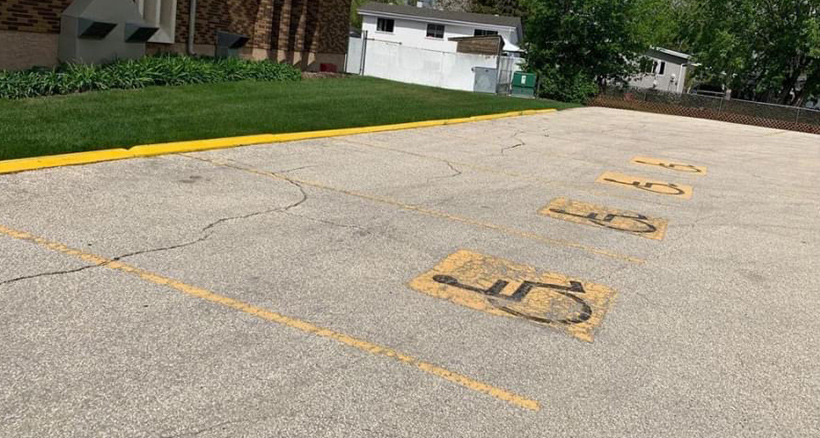 Parking Lot Line Striping in the Fort Lauderdale, Miami, & Boynton Beach Area
Tourists flock to Southeast Florida to soak up the sun and enjoy the beautiful beaches. While here, they often enjoy browsing the Miami malls, such as Bayside Marketplace. Make it simple for them to visit your business by making sure your parking lot lines are distinct and visible.
Miami and Fort Lauderdale property managers can get first-class parking lot line striping services from EverLine Coatings. Contact us right away for a free estimate!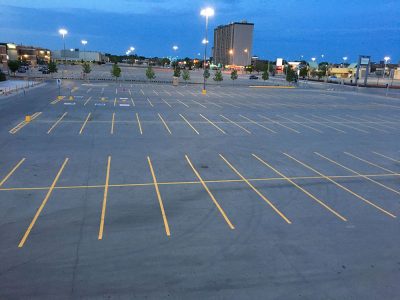 Southeast Florida EverLine Office
Serving the Greater Miami, Fort Lauderdale, and Boynton Beach areas, including:
Sunrise
Weston
Pembroke Pines
Surfside
Delray Beach