West Palm Beach Line Striping & Asphalt Repair
You know how crucial it is to have a well-kept parking lot for your facility or property in West Palm Beach, FL. Whether your business is close to the buzzing Clematis Street, or near the peaceful Mounts Botanical Garden, visitors are sure to appreciate a well-maintained place to park. At EverLine Coatings, we specialize in offering high-quality asphalt repair services and parking lot line striping to improve the usability and appearance of your parking area. Our team is dedicated to providing outstanding outcomes that make your visitors' parking experience as convenient and safe as possible.
Parking Lot Line Striping in West Palm Beach
Line markings that are precise and easy to see not only make your parking lot look better, but they also improve traffic flow and guarantee the safety of both drivers and pedestrians. At EverLine Coatings, we provide outstanding parking lot line striping results. Our crew pays close attention to every detail to produce line markings that are clear, vibrant, and long-lasting. We have a unique license for the private use of TBL Durables traffic coating, which lasts much longer than many other brands.


Mastering Asphalt Repair: Your Beginner's Guide with EverLine
Your West Palm Beach parking lot may eventually get cracks, potholes, or other problems. At EverLine Coatings, our knowledgeable team is skilled in expert asphalt repair to restore the structural integrity of your pavement. First, we clean the area to ensure it is free from dust, vegetation and debris, then we use fresh asphalt to fill in the crack or pothole. We use infrared heat to melt the existing asphalt to blend the old and new materials together seamlessly.
Our Pavement Maintenance Work
Before
After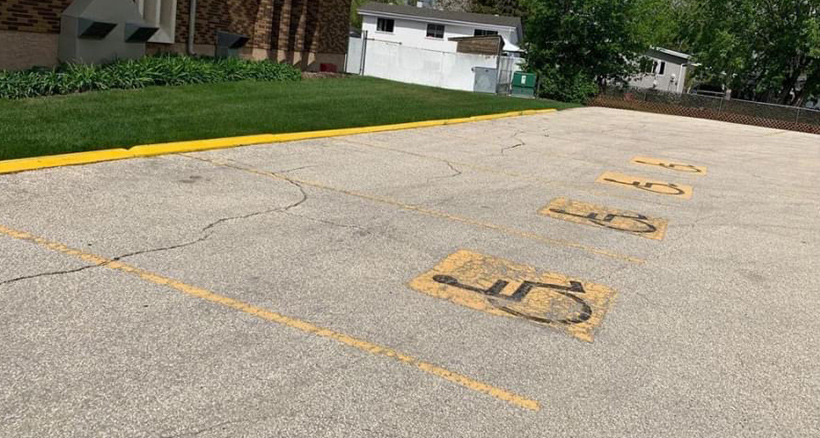 West Palm Beach Asphalt Sealcoating
Asphalt sealcoating is a way of protecting your parking lot from sources of wear and tear, such as bad weather and heavy traffic. We apply a double layer of high-quality sealant to seal the surface and make it impenetrable to liquids. As a result, the surface will resist cracking. Asphalt sealcoating can mean that you save a lot of money on parking lot repairs over the long term.
EverLine: Your One-Stop Solution for Asphalt Repair and Parking Lot Line Striping
At EverLine Coatings, we have a wealth of experience and knowledge in both asphalt repair and parking lot line striping. Our crew is knowledgeable about the technical requirements and industry best practices to guarantee precise and long-lasting line markings and effective asphalt repairs. We don't just paint over old lines; we black them out before we begin painting to deliver the clearest possible results.
We are aware that property managers have a full schedule. We work to make your experience as hassle-free and convenient as we can because of this. We handle every part of a project, from planning to execution, freeing you to concentrate on other crucial duties related to property management.
Revitalize Your Parking Lot: Select EverLine Coatings for Unmatched Repair in West Palm Beach
At EverLine Coatings, we take pride in serving the West Palm Beach community with our top-quality parking lot line striping and asphalt repair services. West Palm Beach is renowned for its beautiful beaches, vibrant downtown area, and attractions like the Norton Museum of Art and the Palm Beach Zoo. We work closely with you to understand your goals and deliver solutions for your parking lot that are as unique as this city. Get in touch today for a free quote!
Southeast Florida EverLine Office
Serving the Greater Miami, Fort Lauderdale, and Boynton Beach areas, including:
Sunrise
Weston
Pembroke Pines
Surfside
Delray Beach
Boca Raton