Line Striping and Asphalt Repair Services
As a property manager in Pompano Beach, FL, you understand the importance of maintaining an appealing and functional parking lot. A worn-out parking lot with fading lines and deteriorating asphalt can diminish the overall appearance of your property. To ensure that your parking lot reflects the quality and professionalism of your establishment, regular asphalt repair and line striping are essential. 
Explore the wide range of services offered by EverLine Coatings, including asphalt repair, line striping, and asphalt sealcoating, all of which are designed to transform your parking lot into a space you can be proud of!
Pompano Beach Parking Lot Line Striping
Over time, parking lot lines can fade and become difficult

to notice, leading to confusion and potential hazards for drivers. EverLine Coatings specializes in repainting parking lot lines, restoring both the appearance and functionality of your parking lot. Our team can add clear and vibrant markings to ensure safe and efficient traffic flow. Instead of simply painting over old lines, we remove them and paint fresh ones to maximize visibility. Additionally, we can create specialty markings for bicycle routes, pedestrian crosswalks, and designated parking areas, maximizing the usability of your parking lot. We are proud to use TBL Durables traffic paint. This paint is highly durable, with a lifespan outlasting that of many other brands. Need to turn an empty lot into a fully functional parking area? We can handle every step of the process. You're already juggling a lot as a Pompano Beach facility manager, so let us manage your parking lot line striping project for you.
Pompano Beach Asphalt Repair
Cracked and crumbling asphalt not only detracts from the aesthetic appeal of your parking lot, but also poses risks to vehicles and pedestrians. Timely asphalt repair is crucial to prevent minor cracks from turning into larger potholes. EverLine Coatings employs innovative techniques to repair asphalt surfaces effectively. Our experienced team will assess the condition of your parking lot and carry out suitable repairs. By utilizing high-quality materials and proven repair methods, we ensure long-lasting results that withstand both bad weather and heavy traffic.
Our Pavement Maintenance Work
Before
After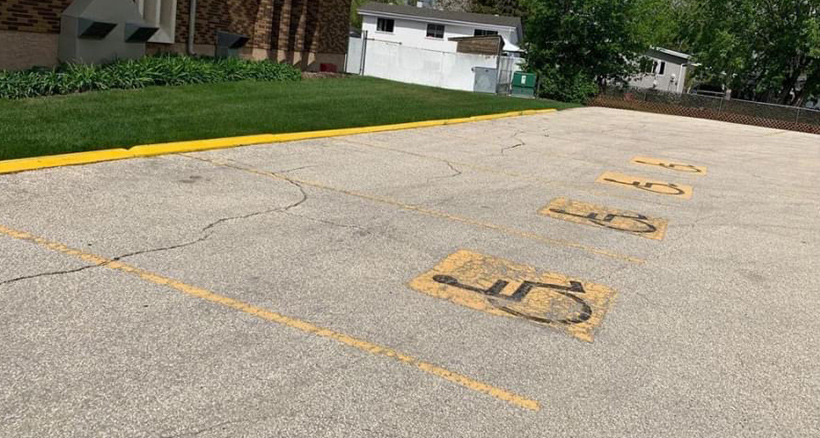 Pompano Beach Asphalt Sealcoating
Prevention is key when it comes to maintaining your parking lot's longevity. Asphalt sealcoating is a service offered by EverLine Coatings that significantly slows down pavement deterioration. Our sealcoating process creates a protected surface that is comfortable to walk and drive on. By applying top-quality sealants, we provide year-round protection against UV rays, moisture, and regular wear and tear.
EverLine Coatings' Parking Lot Repair Services in Pompano Beach
Situated along the beautiful Atlantic coast, Pompano Beach offers a unique blend of coastal charm and recreational activities. Visitors can explore pristine sandy beaches, indulge in water sports or visit local attractions such as Pompano Beach Pier and Hillsboro Inlet Lighthouse. With EverLine Coatings' parking lot repair services, you can invest in the improvement of your property's parking lot while immersing yourself in the vibrant coastal lifestyle of Pompano Beach. EverLine Coatings offers a comprehensive range of parking lot repair services, including asphalt repair, parking lot line striping, and asphalt sealcoating. Contact us today for a free quote!
Southeast Florida EverLine Office
Serving the Greater Miami, Fort Lauderdale, and Boynton Beach areas, including:
Sunrise
Weston
Pembroke Pines
Surfside
Delray Beach
Boca Raton