Asphalt Repair & Line Painting Services
When it comes to your property in Miami, FL, you want your parking lot to look as good as it can. Faded lines and potholes can make your property appear neglected, which isn't the impression you want to create. At EverLine Coatings, we offer a comprehensive range of services designed to transform your parking lot into a safe and visually appealing space. These include parking lot line striping, asphalt repair and asphalt sealcoating.
Miami Parking Lot Line Striping
Faded and worn-out parking lot lines can lead to confusion

and potential hazards for drivers. Our expert team at EverLine Coatings specializes in refreshing parking lot lines to enhance safety and functionality. We don't just paint over the existing lines; we remove them first to ensure the new markings are sharp and clear. Whether you need standard parking lines, specialty markings for bike lanes or crosswalks, or any other custom markings, we've got you covered. Our attention to detail and commitment to using top-quality materials, such as TBL Durables traffic paint, guarantee long-lasting results.


TBL Durables traffic paint is a game-changer when it comes to line striping. Its exceptional durability means you can enjoy clear and vibrant lines for an extended period. Say goodbye to frequent restriping projects and hello to crisp lines. At EverLine Coatings, we take pride in using the finest products to ensure the best outcomes for our clients.
Timely parking lot repairs are crucial to prevent minor cracks in the pavement from evolving into larger potholes. At EverLine Coatings, we employ advanced repair techniques to address cracks, fissures, and other forms of damage. Our skilled team will assess the condition of your parking lot and come up with a suitable plan for repairs.
We utilize innovative infrared asphalt repair technology, which involves heating the asphalt to high temperatures to reshape and restore it. This method is efficient, environmentally friendly, and yields exceptional results, preventing potholes and saving you time and money in the long run.
Our Pavement Maintenance Work
Before
After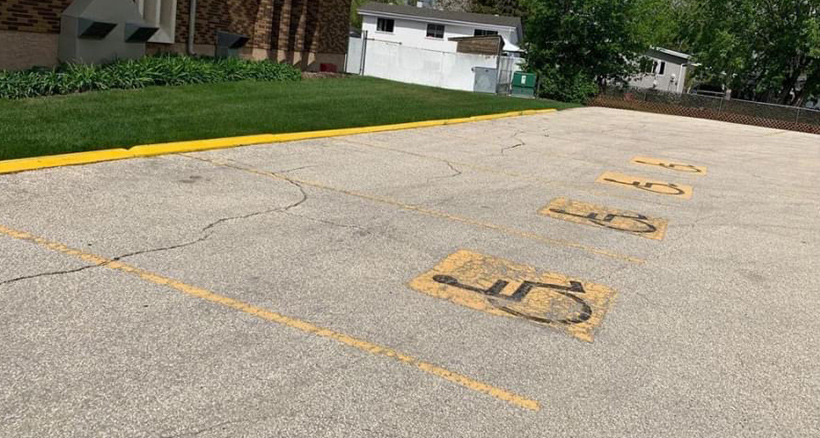 Miami Asphalt Sealcoating
Prevention is key when it comes to maintaining the longevity of your parking lot. Our asphalt sealcoating service provides an extra layer of protection against water, ice, sun, and everyday wear and tear. By creating a smooth and durable surface, sealcoating enhances the appearance and extends the life of your asphalt. EverLine Coatings uses premium sealants that are resistant to extreme weather conditions, ensuring year-round protection for your parking lot. We apply two coats and never dilute the sealants to ensure maximum protection.
EverLine Coatings' Parking Lot Repair Services in Miami
Miami is not only a bustling city but also a hub of cultural diversity and iconic landmarks. Residents and tourists alike can explore renowned attractions like South Beach, the Art Deco Historic District, and the vibrant neighborhoods of Little Havana and Wynwood. 
At EverLine Coatings, we take pride in delivering exceptional results and making parking lot repairs a hassle-free experience for our clients. From repairing potholes to sharp and durable parking lot line striping, our professional team handles every aspect of the project with precision and expertise. Contact us today for a free quote!
Southeast Florida EverLine Office
Serving the Greater Miami, Fort Lauderdale, and Boynton Beach areas, including:
Sunrise
Weston
Pembroke Pines
Surfside
Delray Beach
Boca Raton