Line Striping & Asphalt Repair Services
Are you a property or facility manager in Hialeah, FL? At EverLine Coatings, we know how important it is for your parking lot to make a great impression. A tired-looking parking lot with fading lines and crumbling asphalt can really bring down the overall appeal of your property. That's why regular asphalt repair and line striping are crucial. EverLine Coatings provides parking lot repair services including asphalt repair, line striping, and asphalt sealcoating. We're here to ensure your parking lot upholds your company's great reputation.
Hialeah Parking Lot Line Striping
Over time, parking lot lines tend to fade away, making it

harder for drivers to navigate safely. Our expert team specializes in parking lot line restriping, which can restore the vibrancy of faded lines. We'll make those lines pop with clear and vibrant markings to ensure smooth traffic flow. We don't just paint over old lines, but black them out and create new ones to ensure a crisp, clear finish. Our secret weapon is TBL Durables traffic paint, for which we hold an exclusive license for North American private applications. It's incredibly durable and long-lasting, so you won't have to worry about those lines fading away anytime soon.
Cracks and potholes in your pavement can be a real eyesore and a hazard for both vehicles and pedestrians. That's where EverLine Coatings comes in with our top-notch asphalt repair techniques. Our skilled team will assess the condition of your parking lot and provide effective solutions to fix those annoying cracks. We use innovative infrared asphalt repair technology, which involves heating the asphalt to high temperatures and reshaping it for a seamless finish. This method is very quick, environmentally friendly, and it also yields fantastic results. Say goodbye to unsightly cracks and hello to a smooth parking surface.
Our Pavement Maintenance Work
Before
After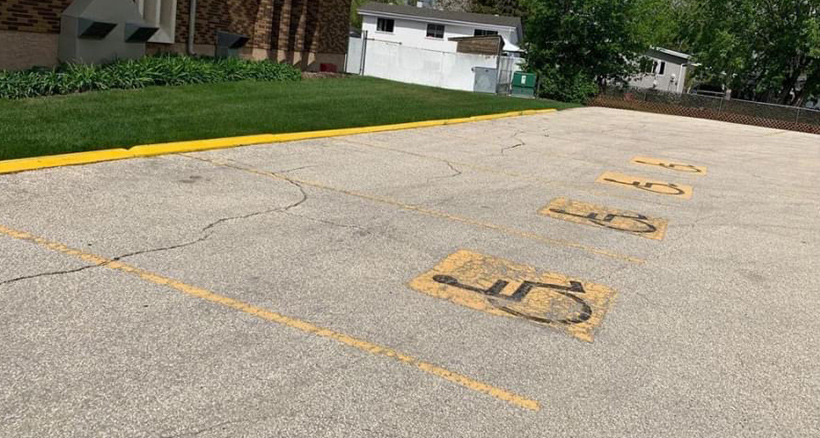 Hialeah Asphalt Sealcoating
You know what they say: prevention is better than cure. That's why we offer asphalt sealcoating services at EverLine Coatings. Sealcoating slows down pavement deterioration and helps your parking lot withstand the test of time. Our sealcoating process uses top-quality sealants that protect against UV rays, water penetration, and everyday wear and tear. Over time, the double extra layer of protection we apply will go a long way in preserving the longevity of your parking lot.
EverLine Coatings' Parking Lot Repair Services in Hialeah
Visitors come to Hialeah to enjoy the Southeast Florida sunshine, explore the mountain biking trails in Amelia Earhart park, or even try their luck at Hialeah Park Racing & Casino. The open-air museum at Garden of the Arts is another place popular with both tourists and locals. With EverLine Coatings' parking lot repair services, you can invest in the improvement of your property's parking lot for the benefit of the local community. We offer a full range of parking lot repair services, including parking lot line striping, asphalt repair and asphalt sealcoating. Contact us today for a free quote!
Southeast Florida EverLine Office
Serving the Greater Miami, Fort Lauderdale, and Boynton Beach areas, including:
Sunrise
Weston
Pembroke Pines
Surfside
Delray Beach
Boca Raton