EverLine's Fort Lauderdale Services
Fort Lauderdale is a fantastic place to live and work, and it's easy to see why this chilled-out Southeast Florida city has such a special place in so many people's hearts. Whether you're here for the 24 miles of stunning beaches, the incredible foodie scene, or a fun boat tour, the vibrant, friendly nature of the city is sure to impress. However, businesses in Fort Lauderdale tend to set some really high standards, and your parking lot needs to be tidy, easy to navigate, and attractive in order to bring in customers. By working with EverLine, you can ensure your lot meets the standards of this great city.
Choose EverLine For Line Striping That Lasts
Good parking lot line striping has many advantages. It increases the curb appeal of your business and helps you make a great first impression, but it also makes the parking lot easier to navigate and use. Clear, easy-to-see markings help to keep all the users of your parking lot safe.
At EverLine, we can help you with a wide range of line striping services, whether you're hoping to create a new parking lot from scratch or spruce up an old one. We can add features such as pedestrian walkways, cycle lanes, and accessible parking, to help everyone feel welcome. If we're creating a new line, we'll black out any old ones beforehand so your finished design looks as clear and crisp as possible. EverLine uses TBL Durables paint for line striping, which lasts up to a year and can withstand a lot of sun damage.



Restore Your Lot With Asphalt Repair
Our innovative asphalt repair process begins with heating your asphalt to between 300 and 350 degrees, which melts your asphalt. This means it can be used as if it's new asphalt, making the whole process more cost-effective and eco-friendly. We can also add new asphalt to fill in holes, and we'll always ensure that the repaired area is watertight and looks seamless.
Asphalt repair is a great, simple way to get rid of potholes, which can make a parking lot look messy. They may also drive away customers, as they fear injury or damage to their vehicles. Our method has a very quick turnaround, and you can use the repaired area in as little as 30 minutes, reducing any disruption to your business.
Our Pavement Maintenance Work
Before
After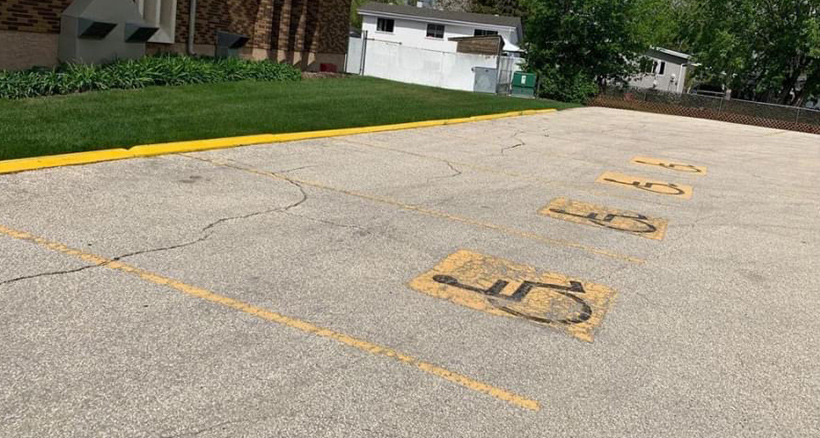 Invest In Your Business With Asphalt Sealcoating
Our asphalt sealcoating service is an excellent way to make a longer-term investment in your pavement. It's perfect for pavement that looks a bit patchy from past repairs, but is also ideal for asphalt you want to protect. In addition to creating a smooth, uniform appearance, it stops water and chemicals from seeping into your asphalt and damaging it. The process is efficient and speedy and involves a waterproof, asphalt-based spray being applied evenly to your pavement.
Being a business owner in Fort Lauderdale is incredible for many reasons, with over 180,000 residents and plenty of tourists to attract. If you want your parking lot to live up to the standards this sunny, vibrant area sets, line striping, asphalt repair, and sealcoating by EverLine can help you reach your goals. Get in touch with us to discuss our services and get a quote.
Southeast Florida EverLine Office
Serving the Greater Miami, Fort Lauderdale, and Boynton Beach areas, including:
Sunrise
Weston
Pembroke Pines
Surfside
Delray Beach