Coral Springs Line Striping & Asphalt Repair
A well-maintained parking lot is essential in Coral Springs, FL, whether it's offering easy parking for the Coral Springs Museum of Art or for any other facility. At EverLine Coatings, we specialize in offering high-quality asphalt repair services and parking lot line striping to improve the functionality and appeal of your parking area. Let us handle your parking lot repair job while you attend to your other duties as a Coral Springs property manager.
Coral Springs Parking Lot Line Striping
Clear line markings ensure effective traffic flow, encourage responsible parking, and reduce the risk of collisions. They also make your parking lot look great! Our team at EverLine Coatings is highly skilled at producing excellent parking lot line striping results. We use long-lasting coating from TBL Durables to give you great value and durability.



Coral Springs Asphalt Repair
Cracks and holes may start to show up in your Coral Springs parking lot over time. At EverLine Coatings, our skilled team carries out asphalt repair to restore your pavement to its original state. We start by completely cleaning the area, getting rid of dust, vegetation, and other trash to make sure the surface is clean. Then, we fill any cracks or holes with new asphalt and use infrared heat to make the new and old materials mix together. Our goal is to fix asphalt in a quick and effective way that makes your pavement look as good as new.
Our Pavement Maintenance Work
Before
After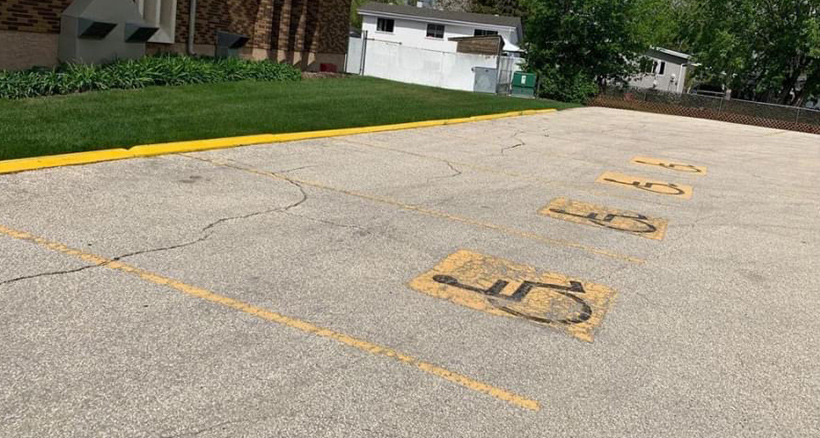 Asphalt Sealcoating in Coral Springs
Sealcoating your asphalt parking lot is a practical way to protect it from the weather, chemicals, and heavy traffic. By putting down two layers of high-quality sealant, we create a shield that stops cracks from forming and makes your pavement last longer. Our asphalt sealcoating process makes sure that the surface is smooth and even, which improves the look of your parking lot and saves you money on parking lot repairs in the long run.
EverLine Coatings: The Superior Choice for Quality, Reliability, and Excellence
At EverLine Coatings, we take pride in delivering high-quality results. We don't just paint over old lines; we also black out the old lines to make sure the results are the neatest and most professional possible.
We know that property managers have a lot going on, so we try to make your experience as easy and convenient as possible. We take care of every part of your parking lot repair, from planning the project to carrying it out, so you can focus on other important property management tasks.
Revitalize Your Coral Springs Parking Lot: Discover the Excellence of EverLine Coatings' Repair Service
We at EverLine Coatings are proud to provide our top-notch parking lot line striping and asphalt repair services to the Coral Springs neighborhood. The gorgeous Tall Cypress Natural Area and the vibrant Coral Springs Center for the Arts are just two of the many sights that Coral Springs has to offer. We know that you want your parking lot to uphold the reputation of this fabulous city, which is why we're so keen to make maintaining it as easy as possible. For a free quote for asphalt repair or parking lot line striping, please get in touch with us today!
Southeast Florida EverLine Office
Serving the Greater Miami, Fort Lauderdale, and Boynton Beach areas, including:
Sunrise
Weston
Pembroke Pines
Surfside
Delray Beach
Boca Raton