Boynton Beach Parking Lot Line Striping & Asphalt Repair
A well-maintained parking lot is essential for business in any Boynton Beach, FL. Whether you're serving beachgoers at Oceanfront Park, greeting visitors to the Boynton Beach Mall, or managing any other property or facility, you want to make a good impression. At EverLine Coatings, we specialize in offering high-quality asphalt repair services and parking lot line striping to improve the functionality and appeal of your parking area.
Boynton Beach Parking Lot Line Striping
Your parking lot will look better with precise and obvious line markings, which also ensure effective traffic flow and the safety of both drivers and pedestrians. Our team at EverLine Coatings is highly skilled at producing excellent parking lot line striping results. Our skilled team pays close attention to every detail to produce line markings that are distinct, colorful, and durable. We use TBL Durables traffic coating, a reputable brand that is well-known for the durability of its markings.



Asphalt Repair in Boynton Beach
Your Boynton Beach parking lot may develop problems over time, like cracks and potholes. Our skilled team at EverLine Coatings specializes in professional parking lot repairs to restore the structural integrity of your pavement. To ensure great results, we start by thoroughly cleaning the area and removing any dust, weeds, and trash. After that, we use brand-new asphalt to repair any cracks or potholes, fusing the old and new components together flawlessly with infrared heat. Our mission is to offer quick and reliable asphalt repairs that increase the functionality and safety of your parking lot.
Our Pavement Maintenance Work
Before
After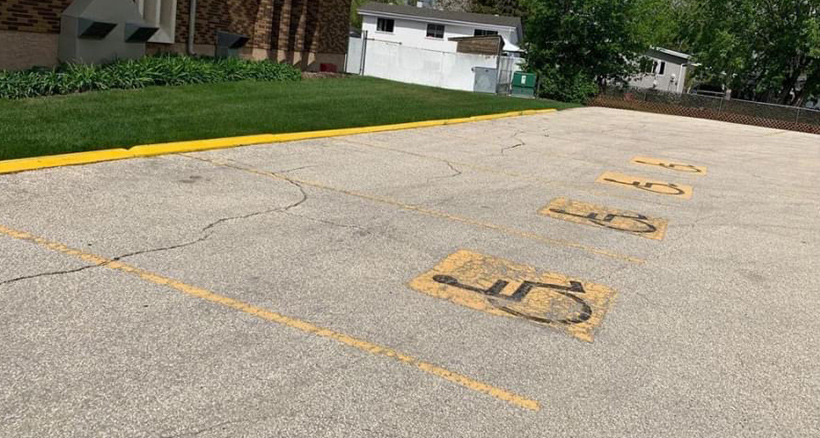 Boynton Beach Asphalt Sealcoating
A preventative technique to safeguard your parking lot from the elements, chemicals, and excessive traffic is asphalt sealcoating. We build a protective barrier that stops cracks and lengthens the life of your pavement by applying a double layer of premium sealant. Our sealcoating procedure guarantees a uniform, smooth surface that improves the look of your parking lot as a whole and saves you money in the long run by avoiding the need for parking lot repairs.
Unleashing Excellence: Why EverLine is the Preferred Option for Parking Lot Line Striping and Asphalt Repair
At EverLine Coatings, we have a wealth of experience and knowledge in both parking lot line striping and asphalt repair. We take special care to completely cover the existing markings rather than simply painting over them to get the cleanest, crispest results.
We recognize that property managers have hectic schedules, so we work hard to make everything as simple and convenient as possible for you. We handle every part of your parking lot maintenance, from project design to project implementation, freeing you to concentrate on other crucial property management duties.
Transforming Boynton Beach Parking Lots: Experience Unmatched Quality with EverLine Coatings' Repair Services
With our exceptional parking lot line striping and asphalt repair services, EverLine Coatings takes delight in helping Boynton Beach property managers maintain their parking lots. Boynton Beach is home to many notable landmarks and attractions, including the lovely Boynton Harbor Marina and the sizable Green Cay Nature Center. We can ensure your parking lot lives up to the high aesthetic standards of this oceanside town. For a free quote, please reach out to us today!
Southeast Florida EverLine Office
Serving the Greater Miami, Fort Lauderdale, and Boynton Beach areas, including:
Sunrise
Weston
Pembroke Pines
Surfside
Delray Beach
Boca Raton