Delray Beach Asphalt Maintenance Services
Picture this: your Delray Beach parking lot transformed into a safe and orderly place, where the asphalt is smooth, strong and durable. EverLine Coatings is on a mission to make this your reality. From the vibrant energy of Atlantic Avenue to the serene beauty of Morikami Museum and Japanese Gardens, Delray Beach is a high-class city that invites you to live up to its charm. That's where we come in, delivering prompt and top-quality parking lot line painting, asphalt repair and sealcoating services that will make your property stand out.
Delray Beach Lines: Precision Parking Striping

If your parking lot lines are looking faded, let EverLine Coatings revamp your parking lot with fresh new markings. Our team doesn't just repaint over old lines; we black them out and create fresh lines that are clear and highly visible. We can even create a new parking lot from scratch. From us, you can expect crisp lines, vibrant hues and a layout that makes navigating a breeze. We also prioritize durability, using TBL Durables traffic markings to ensure your new lines last as long as possible.
Delray Beach's Road Resurrection: Expert Asphalt Repair
Let's face it, Delray Beach, your asphalt takes a hit from the elements. Cracks and potholes are to some extent inevitable, but you don't have to live with them. EverLine Coatings is here to repair your pavement and make it as good as new. Our asphalt repair experts work fast, rejuvenating your surface with fresh asphalt application. Infrared heat allows us to seamlessly merge old and new asphalt. The result? A pavement that's smooth, resilient and free from the signs of wear and tear.
Our Pavement Maintenance Work
Before
After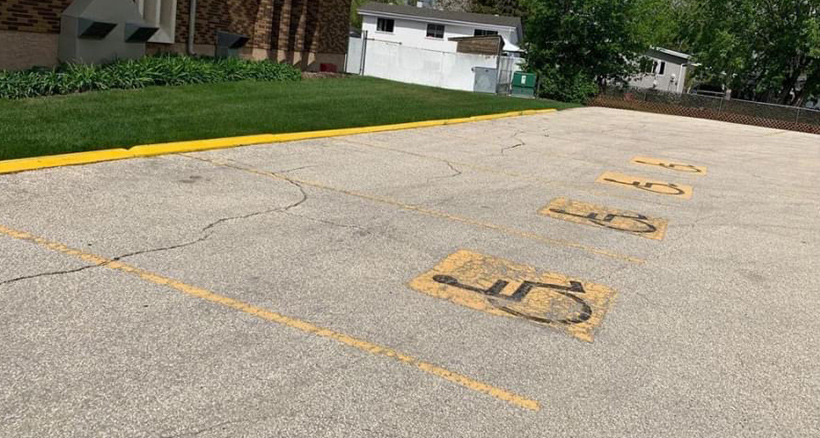 Smooth Moves: Asphalt Sealcoating in Delray Beach
EverLine Coatings' asphalt sealcoating process acts as a superhero shield for your asphalt. We add a protective layer that guards the surface of the asphalt against the effects of weather, chemicals and everyday damage. The barrier we create prolongs your pavement's life, keeping it smooth and crack-free. We never dilute our sealants and we always use a double coat to give your pavement the protection it deserves.
Why Choose EverLine for Your Parking Lot Repairs
At EverLine Coatings, we understand the challenges you face as a Delray Beach property manager. EverLine Coatings is your ultimate partner when it comes to parking lot repairs and maintenance. We simplify the process, ensuring your project is well organized and efficiently carried out. We also have a much greater level of technical knowledge than many contractors, which allows us to carry out parking lot repairs that last. Have you heard about our Preventative Pavement Maintenance Program? This program can double your pavement's life, saving you significant costs over time.
Striping Sunshine: Parking Lot Repair Services in Delray Beach
In Delray Beach, where Old School Square stands as a historic gem and Wakodahatchee Wetlands brings people and nature together in harmony, EverLine Coatings is here to make your property shine. Our services don't just enhance the appearance of your parking lot; they also ensure safety and increase the longevity of your pavement. Ready for a near-instant parking lot transformation? Reach out to EverLine Coatings now for a free quote!
Southeast Florida EverLine Office
Serving the Greater Miami, Fort Lauderdale, and Boynton Beach areas, including:
Sunrise
Weston
Pembroke Pines
Surfside
Delray Beach
Boca Raton