Protect Your Parking Lot With EverLine's Asphalt Sealcoating
The heat in Miami & Fort Lauderdale can hasten the deterioration of asphalt. Businesses in Miami, Fort Lauderdale and beyond rely on asphalt sealcoating to maintain the appearance of their pavement in the face of the region's subtropical climate.
In Southeast Florida, EverLine Coatings provides asphalt sealcoating services. Your pavement can look better and be more durable thanks to our expert sealcoating process, which also shields it from continuing wear and strain.
Dependable Asphalt Sealcoating For Miami, Fort Lauderdale, & Boynton Beach Properties
Sealcoating's
main goal is to stop water from penetrating into asphalt
, which can lead to cracks and potholes. EverLine Coatings uses a high-quality coating, which is sprayed onto asphalt to seal and protect it. The following are the main benefits of asphalt sealcoating:
Avoid potholes and fissures
Keep pavement looking "as new"
Boost traction and increase comfort when driving
Prolong the surface's life
Protect asphalt from dampness, chemicals and salt
EverLine Coatings is one of the best local businesses for asphalt sealcoating. To improve our treatment's efficacy,
we fix fractures before we apply our sealcoating technology
. Experts in asphalt maintenance work as part of our crew. The following qualities distinguish us from our rivals:
Our sealants are never diluted
For best longevity, two coats of sealant are applied
Before applying sealcoating, we repair and prepare the asphalt
Our sealants are made to endure both extreme cold and heat
Why not sign up for our Preventive Pavement Maintenance Program if you're serious about keeping your Southeast Florida asphalt looking great? Pavement lifespan is often doubled by this program, saving you money on maintenance and repair. To find out more, please get in touch with us right away.
EverLine Can Repair Your Asphalt Too
Before sealcoating your asphalt, EverLine can seal and fill cracks as well as make any asphalt repairs you need.
Our Asphalt Maintenance Work
Before
After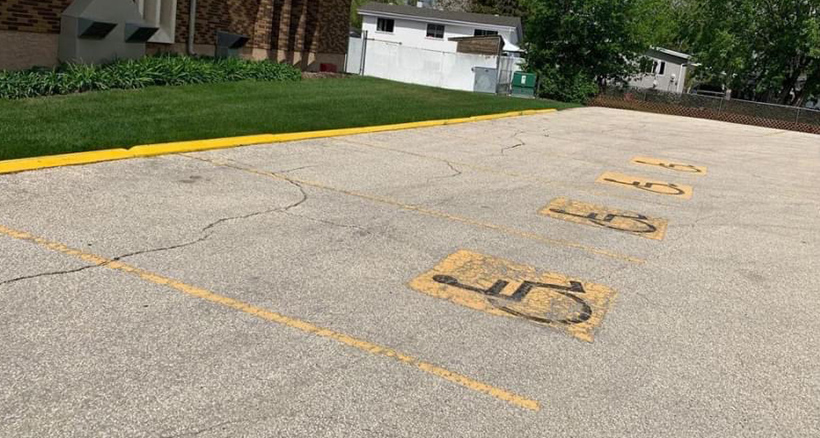 Trust Our Expert Team at EverLine for Your Southeast Florida Asphalt Sealcoating Needs
Visitors swarm to Southeast Florida cities, such as Miami and Fort Lauderdale, and Boynton Beach, to enjoy beautiful sunshine and luxury living. In order to preserve the slick and sophisticated appearance of the area, property managers must keep their parking lots and driveways in good condition. At EverLine Coatings, we have a fantastic long-term pavement maintenance method that can increase both longevity and aesthetics is asphalt sealcoating. Get a free estimate from us right away!
Southeast Florida EverLine Office
Serving the Greater Miami, Fort Lauderdale, and Boynton Beach areas, including:
Sunrise
Weston
Pembroke Pines
Surfside
Delray Beach