Our clients save 20-30% over 3 years with our exclusive TBL traffic paint product.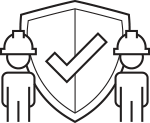 From clear markings to slip-resistant coatings, we help you keep people safe.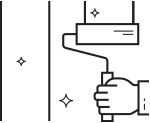 Properties that look great create more value for employees and customers.
EverLine Coatings Removes the Stress From Pavement Maintenance
EverLine Makes It Simple To Keep Your Property Performing
Before
After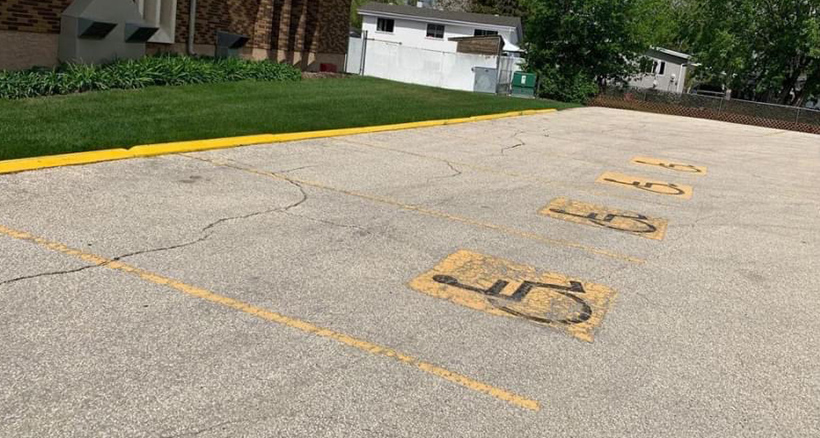 EverLine Coatings can help transform your paved surfaces! Request a free quote and get a your customized digital proposal. All of our proposals come with a personal video walking you through all the details of your scope of work. This means you will know what to expect before your project begins!
Parking Lot Pavement Maintenance
EverLine offers a wide range of comprehensive pavement maintenance services tailored to meet your parking lot maintenance needs and increase the lifespan of your parking lot. From bright and durable line striping to custom parking space design and asphalt repair and seal coating, we've got you covered. Save time and money and extend the life of your pavement with our Preventative Pavement Maintenance Program. 
More About Your Southeast Florida EverLine Coatings
John Szkolnik- Owner/Operator
EverLine Coatings and Services has established a reputation of professionalism from start to finish. Not only do they provide industry-leading parking lot striping and pavement maintenance, but EverLine knows the importance of customer care by being a support to every client.
John has over 30 years of experience working in various industries such as finance, recycling, and construction. Because of his work in fiscal planning, he has had many opportunities to work with different government agencies to bid for government contracts. The opportunities have helped John hone his attention to detail. He has held positions as CEO, CFO, President, and Founder of multimillion-dollar companies. John thrives on opportunities and challenges. His biggest accomplishments include building thriving successful companies from the ground up to exponentially growing small scale businesses in short term intervals. He is comfortable wearing many hats. John knows the importance of being a team player and leading by example. He is involved with several non-profit organizations within the local community.
John just recently became a grandfather to a beautiful grandson. He has been happily married for 32 years. He and his wife have three kids. Two of his kids are married, and one is attending the University of Florida studying for an MBA in Accounting. John and his family have lived in the area for the past 21 years. He loves spending time with his family. John also enjoys traveling and learning.
Three things John loves most about Broward & Dade County: people, weather and the diversity.
John Szkolnik – Owner/Operator
Eduardo Szkolnik - Owner/COO
EverLine provides a one-stop shop solution for clients' pavement asset maintenance, combining the latest practices and modern technology as well as customer service oriented values.
Eduardo is a Industrial Engineer and has worked in the Recycling business for 20 years designing, building, and operating complex recycling facilities and vehicle fleets.
Eduardo has 3 daughters who range in age from 18 to 24 years old. He is currently studying Culinary Arts and plays golf once a week. He has lived in the Miami-Dade and Broward area for 20 years.
Eduardo believes in his local community so much that he has dedicated time and resources to local non profit organizations to help strengthen and improve the Miami-Dade and Broward area.
Eduardo Szkolnik – Owner/COO
Call or fill out the form to get a detailed scope of work, including a personalized video explaining exactly what work will be completed.

We'll make sure your project is coordinated properly with no hassle, so you can focus on other tasks.

We'll complete the work. After your project is done, you'll receive a detailed report with before and after photos.
"Very Good Customer Service"
"I recently commissioned the painting of a pedestrian walkway along one of the private streets within our bare land condominium community. The crew contacted me prior to doing the work with some questions, and they shared photos with suggested options. We agreed upon some changes to the original plan. It was a very good customer experience and the final product is great! I will definitely contact EverLine for future line painting work in the community."

Ivan R.
EverLine Was Prompt & Professional
"EverLine was excellent to work with. I had new lines and 4 new handicap spaces painted into the 4 visitor parking lots at our condo. The outside parking lots and walkways look new, and our residents are very happy. We had them clean our very large underground parking lot. This large coordination was an actual feat. EverLine was prompt, professional and did an amazing clean up! I would highly recommend this company to anyone."

Tudor Manager
Southeast Florida EverLine Office
Serving the Greater Miami, Fort Lauderdale, and Boynton Beach areas, including:
Sunrise
Weston
Pembroke Pines
Surfside
Delray Beach
Boca Raton