Sealcoating Services in Orlando
South Orlando is a special place for residents and visitors alike, with so much to offer every type of person. Whether you're into exploring theme parks, relaxing on the beach, or eating delicious food, this vibrant, sunny region is a fantastic place to live and work. However, it also sets some high standards, and your parking lot needs to look great and feel safe to potential customers. With Everline's asphalt sealcoating services, you can extend your pavement's life and keep it looking great.
Choose Asphalt Sealcoating For Long-Lasting Pavement
Sealcoating is essentially an extra layer on top of your existing asphalt, which makes any pavement look uniform and good as new. It's especially effective if you also have any cracks and holes repaired, so you might want to consider our crack filling or asphalt repair services at the same time. It also stops your pavement from crumbling, extending its life and creating a safer, smoother driving experience for your employees and customers. Finally, it stops chemicals and moisture from seeping into your asphalt, protecting it from future damage and lowering your overall maintenance costs.
If you're looking for a cost-effective way to make your pavement look good and last longer, our sealcoating services are for you. We apply two coats of our premium spray-on asphalt-based coating quickly and efficiently, to reduce disruption to your business and ensure the best results. The product is designed for use in extreme temperatures, so it will be effective in hot Orlando summers.
Our Asphalt Maintenance Work
Before
After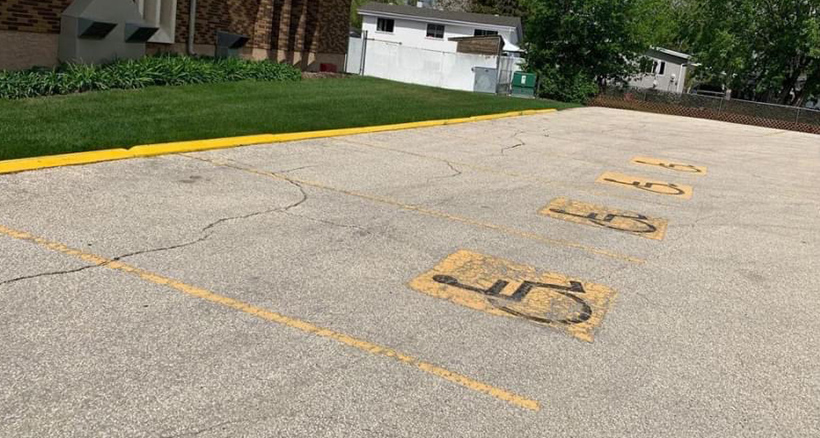 Protect Your Assets With EverLine
EverLine is an industry leader in pavement maintenance, and we use only the best techniques and products to ensure results that will last. We build out technical specifications for each project, so you get exactly what you paid for, and we'll always keep you in the loop throughout.
If you want a longer-term solution, consider our Preventative Pavement Maintenance Program. This program includes services like asphalt sealcoating, line striping, and crack filling, and can reduce your stress, save money on repairs, and double the life of your pavement.
South Orlando is a wonderful place to be a business owner, and our sealcoating services help you to save money and make a great first impression. If you want to protect your pavement or are interested in our Preventative Pavement Maintenance Program, get in touch with us to discuss your options.
Orlando South EverLine Office
Serving the Greater South Orlando area, including:
Orlando
Oak Ridge
Kissimmee
Saint Cloud
Poinciana
Haines City
Four Corners
Clermont
Winter Garden