EverLine's Line Striping Services
Orlando is a city with something to offer everyone, whether you're a theme park fan, wildlife enthusiast, or serious foodie. However, it's also a city with high standards, whether your business is aimed at Orlando's over 300,000 residents or the countless tourists that flock to this sun-drenched region. This means it's important not to scare off potential customers with a parking lot that's faded, worn-looking, and difficult to navigate. With EverLine's parking lot line striping services, you can give your parking lot an impressive upgrade.
Invest In Your Commercial Pavement With Line Striping That Lasts
EverLine provides three different parking lot striping services. Whether you want to create some custom parking spaces or simply want to brighten up faded paintwork, we've got a service for you.
The best parking lots are clearly marked and easy to navigate for both drivers and pedestrians. We'll help you design and create a parking lot that meets the needs of your business and keeps traffic flowing safely, making use of parking spaces, curbs, walkways, and loading zones.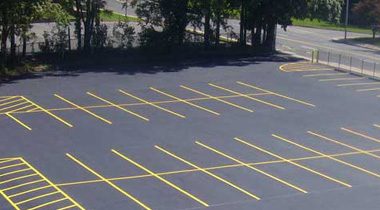 Re-Striping Existing Lots
Re-striping can give an old parking lot a new lease of life. If you're happy with the layout of your lot but feel that it looks worn and faded, this service is perfect for you.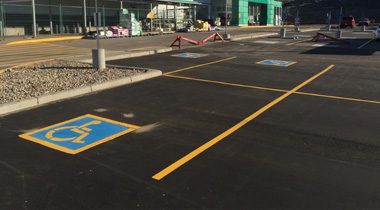 Do you want to add branded parking spaces, pedestrian walkways, bike lanes, or safety markings to your lot? Whether you're trying to keep pedestrians safe or showing people where to park, we can create markings that make your lot safe and attractive.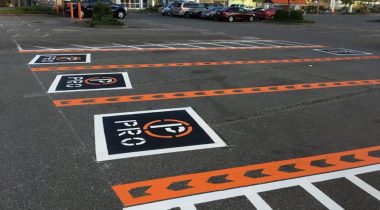 Choose EverLine For Clear, Durable Line Markings
EverLine Orlando is a leader in the industry, and every project we work on is carried out by qualified professionals with a deep technical understanding of traffic paints and coatings. We'll help you design a lot that suits the needs of your business, and build out detailed specifications to ensure the results are exactly what you wanted. The work will be carried out quickly and efficiently, minimizing disruption to your business, and we'll finish by providing you with a detailed report to make sure the results are perfect for your lot.
Exclusive Products For Long-Lasting Results
At EverLine, we understand you want your line striping to last. That's why we only use the best products when carrying out your project.
TBL Durables
Exclusively licensed through EverLine Coatings in North America, this durable paint lasts three to four times longer than regular traffic paint. This allows you to save 20-30% over three years. It's also ten times more environmentally friendly than other leading paint products, so you can feel good about your impact on the planet.
Traffic Paint
Our municipal-grade traffic paint is more cost-effective than TBL Durables but less long-lasting. We only use great-quality traditional traffic paint from Sherwin-Williams to ensure excellent results.


Before
After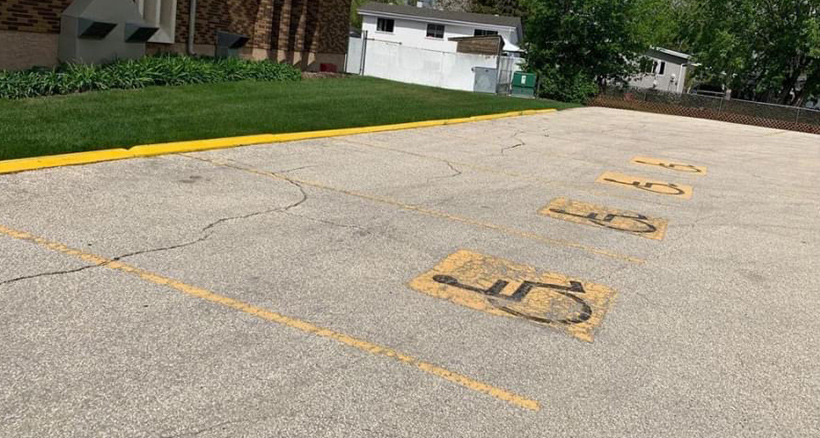 Upgrade Your Orlando Parking Lot With EverLine
Orlando offers plenty of potential customers in the form of friendly locals and tourists, so it's important that your parking lot is tidy, fresh-looking, and easy to navigate. Get in touch with EverLine Orlando to discuss reliable, long-lasting line painting and to get a unique quote.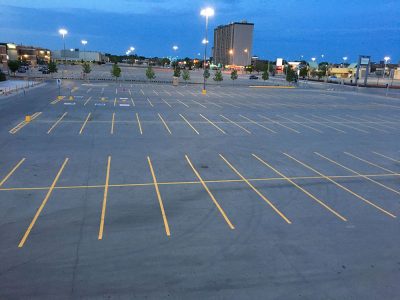 Orlando South EverLine Office
Serving the Greater South Orlando area, including:
Orlando
Oak Ridge
Kissimmee
Saint Cloud
Poinciana
Haines City
Four Corners
Clermont
Winter Garden