Orlando Bollard Cover and Sign Installation Services
In the lively city of Orlando, FL, where first impressions count for so much, EverLine Coatings offers exceptional parking lot signs and bollard cover installations. As a property or facility manager, ensuring effective communication through signage and safeguarding your property with durable bollard covers is a priority. Let EverLine Coatings simplify this process for you, delivering not just a basic installation process but a complete transformation of your parking lot. We channel the energy of classic Orlando attractions, like the famous I-Drive, to give your parking lot a makeover that helps your facility stand out from the crowd.
Parking Lot Signage Installation
Effective parking lot signage is more than simply a means of giving directions to drivers—it is a reflection of your property's organization and professionalism. EverLine specializes in precise signage installations that go beyond industry standards. Our expert team ensures clear and visible markings are perfectly situated to guide both drivers and pedestrians in their use of your parking lot. From no-parking zones to directional arrows, our signage installations contribute to a safer and more organized parking lot, enhancing its overall functionality.
Bollard Cover Installation
Bollards are more than protective barriers in Orlando; they are also an opportunity to add aesthetic appeal to your property. EverLine Coatings provides top-tier bollard cover installations that not only protect structures but also contribute to the visual coherence of your space. Our covers come in various styles and colors, ensuring they complement your property's aesthetics while offering robust protection against impact. Installing bollard covers eliminates the need for you to frequently scrape and repaint your parking lot bollards, which means they can be a great investment in the long-term future of your parking lot.
Why Choose EverLine Coatings for your Parking Lot Signs and Bollard Cover Installation?
Choosing EverLine means choosing a simple and stress-free solution to your parking lot needs. We understand the challenges property managers face, and our goal is to streamline the coordination of every parking lot improvement project we take on. That means communicating with you clearly and always keeping you in the loop about how your project is progressing. After project completion, we conduct a comprehensive evaluation, providing you with a detailed report that includes before-and-after photos, ensuring you receive the quality you've invested in.
Our Pavement Maintenance Work
Before
After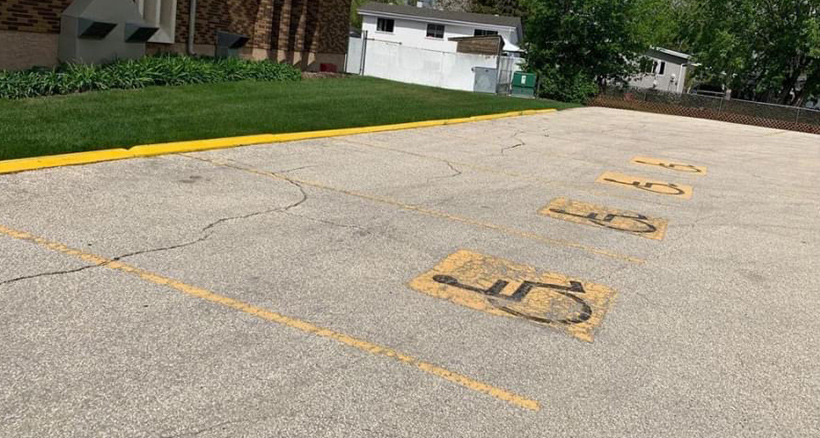 EverLine Coatings' Parking Lot Signs and Bollard Cover Installations in Orlando
As your visitors explore Orlando, you can rely on EverLine Coatings to take care of your property's signage and bollard cover installation needs. We know your plate is already full as a property manager in this busy city, which is why our hassle-free coordination and commitment to full satisfaction make us the preferred choice in Orlando. Contact us today for a free quote.
Fill out the form below and one of our Orlando locations will reach out to you for your free quote.
Serving the Greater Orlando area, including:
Clermont
Deland
Deltona
Four Corners
Haines City
Kissimmee
New Smyrna Beach
Oak Ridge
Oviedo
Orlando
Poinciana
Saint Cloud
Sanford
The Villages
Winter Garden