Orlando Asphalt Repair Services
As a property or facility manager in vibrant Orlando, FL, you know that maintaining a smooth and safe pavement is essential for a positive visitor experience. With attractions like Walt Disney World and Universal Orlando Resort in town, Orlando facility managers have a strong reputation to uphold! At EverLine Coatings, we specialize in providing expert asphalt repair services to address your pavement's issues promptly. Our goal is to ensure your pavement remains in top condition, minimizing hazards and maximizing its lifespan.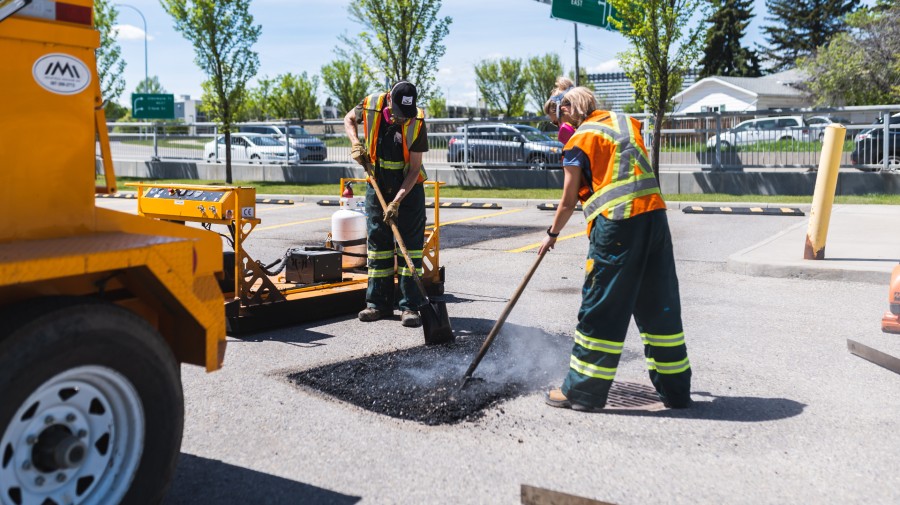 Our infrared asphalt repair technique allows us to repair damaged areas of your pavement without the need for excavation. This technique provides a smooth, long-lasting repair that blends seamlessly with the surrounding asphalt. The first step involves cleaning any debris or weeds away from the spot in need of repair. Once that's done, we heat the asphalt to a high temperature to get it to soften, and then combine it with new material for a seamless crack or pothole repair.
Discover EverLine's Asphalt Repair Superior Process
Our experienced team uses premium-grade materials that are designed to withstand heavy traffic and harsh weather conditions, providing durable repairs that stand the test of time. Our infrared asphalt repair method minimizes the need for costly and time-consuming excavation work. Our experienced team combines technical expertise with attention to detail to ensure the success of every asphalt repair project.
By choosing EverLine Coatings for your asphalt and pothole repair needs in Orlando, you benefit from our efficient project coordination skills. Our team ensures a hassle-free experience by coordinating the project seamlessly, allowing you to focus on other important tasks.
We understand that your pavement is a valuable asset. Our Preventative Pavement Maintenance Program is designed to maximize the return on investment for your property. Get in touch today to find out how it could double your pavement's lifespan!
Before
After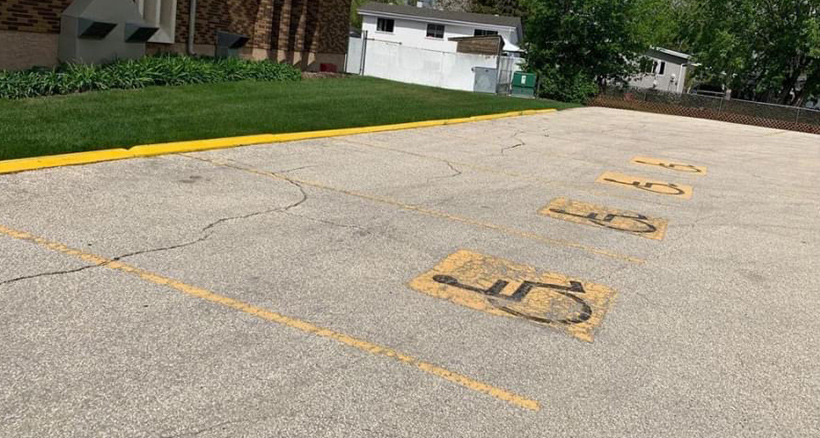 EverLine Coatings' Asphalt Repair Service in Orlando
At EverLine Coatings, we are proud to serve the vibrant community of Orlando. Whether your business caters to locals on their way to Lake Eola for a Sunday morning stroll around the Orlando Farmers Market, or tourists who are in town to visit Mickey at the Magic Kingdom, we are here for you. Trust EverLine Coatings to provide the professional asphalt repair solutions you need to keep your pavement in top shape. Contact us today for a free quote!
Fill out the form below and one of our Orlando locations will reach out to you for your free quote.
Serving the Greater Orlando area, including:
Clermont
Daytona Beach
Deland
Deltona
Four Corners
Haines City
Kissimmee
New Smyrna Beach
Oak Ridge
Oviedo
Orlando
Palm Coast
Poinciana
Saint Cloud
Sanford
The Villages
Winter Garden